Month: June 2018
Photo by Richard Hurd
Wisconsin Union to Hold Independence Day Celebration
June 26, 2018
FOR IMMEDIATE RELEASE
Contact Information:
Shauna Breneman, Communication Director
Office: (608) 262-8862
Email: sbreneman@wisc.edu
WISCONSIN UNION TO HOLD INDEPENDENCE DAY CELEBRATION
MADISON – The Wisconsin Union will host an Independence Day Celebration June 30 at the Memorial Union Terrace, which will include a lineup of free entertainment and fireworks over Lake Mendota.
The Union's music lineup will begin at 4:30 p.m. with bands chosen and presented by the student-run Wisconsin Union Directorate (WUD) Music Committee, which books, promotes and runs music programming at Memorial Union and Union South.
Singer-songwriter Gabe Burdulis will kick off the lineup. Burdulis's music will feature bluesy roots and pop melodies in a folk and Americana-based style. He will perform on the UW Credit Union Terrace Stage until 6:30 p.m.
From 5-8 p.m., the Wisconsin Union team will take their celebration to new heights with the Wild Rumpus Stilt Walkers at the Memorial Union Terrace.
In addition, from 7-9 p.m., Madison-based DJ Nick Nice will lead a family-friendly dance party at the Memorial Union Terrace. His performance, presented by WUD Music, will feature disco, '80s tunes and club classics as well as glow sticks.
It wouldn't be an Independence Day celebration without fireworks – at 9 p.m., the Union will light up the sky over Lake Mendota.
Following the fireworks, DJ Nick Nice will make his way back to the UW Credit Union Terrace Stage from 9:30-11:30 p.m. and perform party jams. His performance will include special guest appearances by other DJs.
This year, the Wisconsin Alumni Association will also hold family-friendly activities from 2 p.m. to 6 p.m. next door to the Memorial Union Terrace at Alumni Park. Activities will include park tours, free lemonade, science-themed activities, a scavenger hunt, map-making and more.
Purchases made at the Memorial Union during the Independence Day Celebration and all year long help support the thousands of student leadership opportunities provided by the Wisconsin Union each year. These purchases also help the Union provide the community with more than 2,300 events annually.
For the full lakefront celebration event schedule, please click here.
-###-
About the Wisconsin Union
The Wisconsin Union enhances the lives of members and visitors through recreational, cultural, educational and social opportunities. Formed in 1907, the Wisconsin Union is a membership organization that blends study and leisure to create unique out-of-classroom opportunities. Learn more about the Union and its tradition of providing experiences for a lifetime: union.wisc.edu.
[Note to the editor: Click here to download a photo of patrons gathering to listen to music on the Memorial Union Terrace during the 2017 4th of July Celebration on July 1, 2017. Photo provided by the Wisconsin Union.]
Photo by Richard Hurd
Blue Harbor Resort & Conference Center Names New General Manager
FOR IMMEDIATE RELEASE
June 25, 2018
Contact: Ashley Truttschel
Social Media & Public Relations Coordinator
Blue Harbor Resort & Conference Center
(920) 457-2967
atruttschel@blueharborresort.com
Blue Harbor Resort & Conference Center Names New General Manager
SHEBOYGAN, Wisconsin—The Forsythe family, owners of Blue Harbor Resort and Conference Center announce the promotion of Susan Engler to General Manager. Englers's responsibilities include ensuring profitability resort-wide, providing exceptional guest service and encouraging quality staff performance.
Engler began her career at Kaytee Products Inc., a family-owned manufacturer of bird and small animal food. In her 18-year tenure at Kaytee Products Inc., Engler managed overall operation and profit performance as the Midwest Divisional Manager until the sale of the company in 1997 to Central Garden & Pet, playing a transitional role until 1999.
Following her time at Kaytee Products Inc., Engler joined the Kohler Company Hospitality Division in 2001 as the Director of Sales for the 2004 PGA Championship at Whistling Straits Golf Course. Engler soon expanded her responsibilities within the Forbes Five-Star and AAA Five Diamond property in a sales role for both Destination Kohler and Destination St. Andrews Scotland.
Engler joined Blue Harbor in December of 2014 as the Director of Group Sales. In this role, Engler displayed proven leadership and record-level performance that lead to her promotion of Vice President of Sales & Marketing in December of 2016 with the additional responsibility of Guest Services in November of 2017.
Engler was promoted to the position of Assistant General Manager to David Sanderson in September of 2017. With her continued success, leadership skills and dedication to improve the day-to-day operations of the resort, Engler accepted the role of General Manager effective June 18, 2018.
Engler graduated with a bachelor's degree in Economics from the University of Wisconsin Madison.
With Engler's promotion, Brand Flitter was announced as Director of Sales for the property. Flitter's experience consists of 16 years of hospitality experience in both operations and sales from a variety of markets.
Flitter managed sales at seven HEI Hotels & Resorts' properties where he served as Transition/Acquisition Director of Sales, Associate Director of Sales, Group Sales Manager and Business Transient Sales Manager. Following his time at HEI Hotels & Resorts, Flitter served as Complex Director of Sales at the Courtyard and Fairfield Inn in Old Town, San Diego. Flitter comes to Blue Harbor from Westin Milwaukee, Milwaukee Marriott and Springhill Suites in Milwaukee's Downtown where he served as Market Assistant Director of Sales for White Lodging Services.
Flitter holds a B.S. in Hospitality and Tourism and a M.S. in Career and Technical Education both from the University of Wisconsin‒Stout in Menomonie, Wisconsin.
About Blue Harbor Resort
With Lake Michigan beachfront and shoreline views, Blue Harbor & Conference Center features 244 suites and villas, more than 17,000-square-feet of meeting and event space, a 54,000-square-foot indoor waterpark and entertainment area, a full-service spa, various dining opportunities and recreation amenities including watersports, golf and more. This Victorian-style landmark is a favorite for leisure travelers and groups because of its proximity to major Midwest gateway cities. Visit BlueHarborResort.com for more details.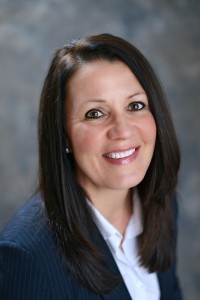 Photo by Richard Hurd
Central Storage & Warehouse Announces Latest Expansion of CSW Warehouse Network in Wisconsin
June 21, 2018 – Madison, WI. Central Storage & Warehouse Co. (CSW), a Madison-based provider of temperature-controlled warehousing, is pleased to announce the construction of a new frozen storage facility in Caledonia, WI. To complement CSW's Pleasant Prairie location in serving southeast Wisconsin and Northern Illinois, CSW is investing $15 million in a new 115,000 sq. ft. freezer facility south of Milwaukee and just off of Interstate 94. Site work began in early June, and the company hopes to be up and operational in the new space by the end of this year.
Photo by Richard Hurd
Chamber Accepting Applications for Fifth Annual Pressure Chamber Competition
FOR IMMEDIATE RELEASE (June 13, 2018)
Contact: Erik Greenfield, Communications Manager, 608-443-1952 (office), 608-669-7884 (cell)
MADISON – The Greater Madison Chamber of Commerce announced today it is accepting applications for this year's Pressure Chamber startup program, which returns Aug. 16 to kick off Forward Festival, an eight-day celebration of entrepreneurship and innovation in Madison. The popular initiative includes participation and support from active regional investment firms, as well as the Wisconsin Alumni Research Foundation and Wisconsin Economic Development Corporation.
"Since its beginning four years ago, Pressure Chamber has provided an impactful platform for dozens of growing companies to tell their story and connect with new opportunities," said Chamber Vice President Kevin Little. "We look forward to another year showcasing the very best of Greater Madison's startup scene."
Applicants for Pressure Chamber go through a screening process that may include presentations with prominent Wisconsin investors. From there, a select number of companies will be chosen to pitch in front of a panel of out-of-state investors, business executives and a live audience during Forward Fest. The winning company is decided based on a combination of judges scoring and audience votes. In addition to receiving the coveted "golden suitcase," the winning company will also receive an all-expenses paid spot on the Chamber's exclusive Madison-area startup delegation to San Francisco this October for meetings with top Silicon Valley investment firms.
Little noted the recent launch of new, daily non-stop service connecting Dane County Regional Airport and San Francisco International Airport as an additional proof point of Greater Madison's economic momentum.
"In our first few community trips west, our primary objective was getting Silicon Valley's attention to the talent and innovation here. We are excited to return this year and let them know it's more convenient and quicker than ever to see it in person," he added.
Past Pressure Chamber winners have credited the initiative for helping their company close successful funding rounds. Additionally, Pressure Chamber has been recognized by both the International Economic Development Council and Steve Case's Rise of the Rest Summit as an entrepreneurship and economic development best practice. Participating companies have included EatStreet, Propeller Health, Redox, Datica, Fetch Rewards, HealthMyne, Cardigan, AkitaBox, Moxe, DotCom Therapy, Fishidy, bluDiagnostics, POLCO and more.
Pressure Chamber is open to any industry, as long as the company meets the following requirements:
Must be a member of the Greater Madison Chamber of Commerce or support entrepreneurial partner organizations Capital Entrepreneurs and/or Doyenne Group
Must be located in Dane County or plan to locate to Dane County by Aug. 16, 2018
Must have raised at least $25,000, excluding personal investment by company founders
Application must be received by 5 p.m. on Monday, July 9, 2018
The full application can be accessed at bit.ly/Pressure2018
Pressure Chamber is presented by Michael Best & Friedrich, with support from the State of Wisconsin Investment Board, Wisconsin Alumni Research Foundation, Wisconsin Economic Development Corporation, American Family Ventures, Baird Capital, 4490 Ventures, HealthX Ventures, Lindsay Stone & Briggs and Rock River Capital Partners.
For more information about Forward Fest, please visit http://www.forwardfest.org/
About the Greater Madison Chamber of Commerce:
The Greater Madison Chamber of Commerce is the voice of business with nearly 1,300 organizations – ranging from one-person shops to corporations with more than 10,000 employees – working to bring the Greater Madison area to its full potential. The Greater Madison region is a leader in innovation. From cutting-edge technologies to distinctive retail shops to inventive services and products, our members vary greatly but are united by the region's entrepreneurial spirit. More information can be found at greatermadisonchamber.com.
###
Photo by Richard Hurd
Greg Jones and Sam Ballweg Join State Bank of Cross Plains Board of Directors
June 12, 2018, MADISON, Wisconsin— State Bank of Cross Plains (SBCP) welcomes two new members to its Board of Directors:
Sam Ballweg, President at Endres Manufacturing Company in Waunakee
Greg Jones, President and CEO at Dave Jones, Inc. in Madison
"I believe in what they believe in," says Sam Ballweg about State Bank of Cross Plains. "Endres Manufacturing has a great, long-standing relationship with the bank. I like the fact that they know who we are – they know every company they do business with – and have a sincere interest in our success."
Greg Jones concurs. "I like being involved with really smart teams, and this group certainly qualifies," he explains. Jones and Ballweg also cited a shared value with SBCP of getting involved in and supporting local communities by finding ways to give back.
Started by his father in 1977, Dave Jones, Inc. has gone from 21 employees in 1999 (when the younger Jones first joined the plumbing and HVAC company) to roughly 450 employees today. Over the years, he has learned every aspect of the organization by becoming a Master Plumber, going on service calls, digging ditches, and earning a business degree in preparation for running the day-to-day operations.
"I love to learn," says Jones. "I'm looking forward to learning more about banking, as well as sharing my experience not only in my own industry, but also with many other segments as a construction subcontractor. Construction often reflects what's happening in the market overall, plus I can speak to the challenges and opportunities of many of the businesses I work with."
Sam Ballweg expects this opportunity will enable him to tap into his degree in finance and his early inclination toward investing. Ballweg also anticipates bringing the unique perspective to the SBCP Board of Directors of his family business, which commonly plans and prepares strategically looking 20 years out.
"As a community bank, State Bank of Cross Plains has a 'family business' feel," Ballweg explains. "Longer-range planning helps make decisions that build a solid foundation and support real success, rather than adopting a short-term survival mode."
A structural steel fabricator known for their Bavarian roots and live goats grazing the grounds, Endres Manufacturing Company was started in 1926 by Ballweg's great grandfather. Sam Ballweg took over operations in 2013, making Endres one of only about 3 percent of family businesses nationally to reach fourth-generation leadership.
"Both Greg Jones and Sam Ballweg bring a high standard of character and a commitment to local communities that fit perfectly with our bank's core values," shares SBCP President and CEO Jim Tubbs. "Their business expertise and local roots will make them invaluable partners. Plus, they're just great guys."
For more information about State Bank of Cross Plains, visit CrossPlainsBank.com.
# # #
State Bank of Cross Plains is known for our modern, progressive approach to supporting businesses and consumers by offering services more typical of larger financial institutions in an environment that values one-on-one personal relationships and community involvement. Celebrating our 110-year anniversary in 2018, State Bank of Cross Plains is a $900 million institution, offering a full range of business and personal financial services including business, real estate, and consumer lending, as well as wealth management and financial advisory services. The largest independent community bank in Dane County, we have ten convenient locations. Member FDIC and Equal Housing Lender.
For additional information, please visit www.crossplainsbank.com or contact VP-Marketing Director Darin Tessier at 608-826-3514.