Month: September 2018
Photo by Richard Hurd
MSCR Day Trip – Explore Milwaukee's African American History and Foods
September 25, 2018
For Immediate Release
Contact: Mary Roth at 608-204-3045 or mcrowley@madison.k12.wi.us or Nicole Graper at 608-204-3017 or ngraper@madison.k12.wi.us
MSCR Day Trip – Explore Milwaukee's African American History and Foods
Madison School & Community Recreation (MSCR) is offering a day trip to see Milwaukee's African American History & Food Tour on Saturday, November 10 for ages 18 and older.
Explore Milwaukee's vibrant African American heritage. Visit two significant churches in the African American community, along with narration while driving about Milwaukee's African American history. Enjoy a stop for a sit-down lunch at an African American owned restaurant. Visit the Wisconsin African American Women's Center for a drum and dance presentation. Conclude your day with dessert and shopping at an African American owned bakery.
The fee is $92 for residents and includes motorcoach transportation, tours and lunch. The bus leaves at 8:30 am and returns at 6:30 pm. Register at mscr.org
Photo by Richard Hurd
Starion Bank offers flood assistance
Many property owners, including Starion Bank, experienced damage during the recent flooding. As a community bank, Starion is committed to helping its neighbors in times of trouble and one way the bank can do that is through disaster relief financing assistance.
Starion Bank has implemented two special programs in response to the flooding:
Customers with existing consumer loans can defer payments for up to three consecutive months through the end of the year.1
New consumer loans and home equity loans up to $25,000 are available with no origination charge or application fee, 0.00% APR2 for the first three months and no payments for the first three months. Applications must be submitted by Oct. 31, 2018.
"It is our hope that these programs will help ease the burdens people are experiencing during this difficult time," said Brian Fisher, Starion Bank market president. "We know how trying flood recovery can be. This is a way to help others as well as thank our customers for their patience with the recovery efforts on our own building."
Individuals and businesses interested in either program can talk to a Starion banker by calling 608-224-5550 or visit www.starionbank.com/flood for more detailed information.
About Starion Bank
Starion Bank is a $1.25 billion family-owned community bank with a full line of commercial, personal and mortgage banking services. Started in Oakes, N.D., in 1969, Starion opened in the Madison area in 2006 and has three locations: 1651 John Q. Hammons Drive, Middleton; 5900 Gisholt Drive, Monona; and 350 South Grand Avenue, Sun Prairie. The bank has 12 branches in North Dakota.
Online
www.starionbank.com
www.facebook.com/starionbank
Photo attachment: Brian Fisher.jpg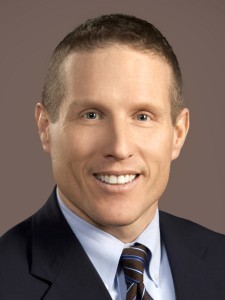 1Consumer loans only, does not include real estate or CD secured loans. Consumer loans must be in good standing. Interest will continue to accrue. Deferring payment will extend the maturity date of the loan. The deferred payment will not be insured by accident/health, GAP or credit life insurance, if applicable. Offer only good in September, October and November.
2Annual Percentage Rate. Offer of credit subject to approval. Offer requires a Starion Bank checking account. Can be combined with other offers. Does not include bridge, construction or adjustable rate mortgage loans. Escrow accounts will not be offered on home equity loans. After the first three months, the annual percentage rate and monthly payments will increase and be based on the rate sheet effective at the time of loan consummation. The annual percentage rate and monthly payments will be applicable for the remaining term of the loan. Applications accepted through 10/31/18. Payment Example: $25,000 loan with a 60 month term and APR of 4.75% would result in a payment of $490.77. For credit secured by a first lien on a dwelling, the payment amount does not include taxes and insurance premiums. Actual payment obligations will be greater.
Photo by Richard Hurd
DeWitt Ross & Stevens Recognizes Laura M. Davis as 2018 Jack DeWitt Pro Bono Award Recipient
FOR IMMEDIATE RELEASE
September 24, 2018
FOR INFORMATION CONTACT:
Michelle M. Friedman (262) 754-2877
mmf@dewittross.com
DeWitt Ross & Stevens Recognizes Laura M. Davis as 2018 Jack DeWitt Pro Bono Award Recipient
MADISON|BROOKFIELD|MINNEAPOLIS – DeWitt Ross & Stevens S.C., and its affiliate DeWitt Mackall Crounse & Moore S.C., announced today that attorney Laura M. Davis of its Madison office has been named the 2018 recipient of the Jack DeWitt Pro Bono Award. Each year, the award recognizes one attorney or team of attorneys in the firm for their pro bono efforts.
Davis' passion for pro bono legal service began in undergraduate school where she volunteered as a Court Appointed Special Advocate (CASA). Her service continued in law school where she worked for the Wisconsin Innocence Project and received the Melvin Friedman Memorial Scholarship for her outstanding work in the role.
In addition to her pro bono service, Davis has played an intricate role in establishing a formal Pro Bono Policy and Committee within the firm, to centralize pro bono activities that currently exist.
"Laura's passion and dedication to helping those of limited means is second to none," said Bradley Fulton, President & Managing Partner at DeWitt. "Her ongoing pro bono service is commendable, and we are honored to name her as this year's award recipient."
The pro bono award is named in honor of Jack DeWitt, a founding partner of DeWitt Ross & Stevens S.C. who passed away in 2012 at the age of 93.
About DeWitt
DeWitt Ross & Stevens S.C., including its affiliate DeWitt Mackall Crounse & Moore S.C., is one of the ten largest law firms based in Wisconsin, with an additional presence in Minnesota. It has nearly 140 attorneys practicing in Madison and Metropolitan Milwaukee, Wisconsin, and Minneapolis, Minnesota, in a variety of legal areas and has the experience to service clients of all scopes and sizes. The firm is known for its work in several areas, including civil rights litigation, construction litigation, corporate law, employment, environmental, employee benefits, estate planning, family law, government relations, health care, intellectual property, patents, trademarks and copyright law, litigation, personal injury, real estate, and tax law.
Photo by Richard Hurd
Wisconsin Union Breaks Ground on Tong Family Marina
FOR IMMEDIATE RELEASE
Contact Information:
Shauna Breneman, Communications Director
Office: (608) 262-8862
Email: sbreneman@wisc.edu
WISCONSIN UNION BREAKS GROUND ON TONG FAMILY MARINA
Project improvements to continue tradition of helping community enjoy Lake Mendota
MADISON – The Wisconsin Union team held a ceremonial groundbreaking for the future Tong Family Marina Sept. 15 along the Memorial Union lakefront, marking the beginning of the replacement of a 40-year-old pier system used by the Union's Wisconsin Hoofers and Outdoor UW.
The donor-funded, new pier system will enhance safety, increase boat storage efficiency, allow for the creation of a new park, and provide more on-land space for programming. The new pier system is expected to debut in summer 2019.
"This new marina will provide access to Lake Mendota in a safe, efficient, welcoming way that will allow many generations of sailors to experience the indescribable joy of sailing for decades to come," Wisconsin Union President Mills Botham said.
More than 60 project supporters joined the Wisconsin Union team for the groundbreaking ceremony, including Janet and Peter Tong and their children Sarah Sangmeister, Jennifer Tong Carlisle '94, Jessica Tong Baron and David Tong '05.
The Tong family's $1 million gift to the Wisconsin Union along with the support of other generous donors helped make this marina possible. No taxpayer dollars are being used for this project.
"This lakeshore is absolutely iconic to Madison and to the university, and it is absolutely worthwhile to continually update its infrastructure and give it some love," Peter Tong said.
The new state-of-the-art, floating t-pier system will house the Wisconsin Sailing Team's fleet of 420s and Badger Techs, freeing space along Lakeshore Path for a new 330-foot-long by 24-foot-wide green space. In addition, a new crane will facilitate more efficient transport of boats to and from the water.
"We are extremely proud to be here today to mark this point in time, when the Wisconsin Union – along with our friends and supporters – commits to many more decades of outdoor recreational excellence by breaking ground on this impressive project," Wisconsin Union Director Mark Guthier said during the Sept. 15 groundbreaking.
These improvements will benefit thousands of individuals who will use the pier system throughout the summer, including more than 1,000 Hoofer Sailing Club members and youth who participate in the Club's summer youth program. The Club has provided affordable, accessible sailing equipment and instruction, including lessons in keelboat sailing and wind surfing, to its members since 1939.
The Club also creates and hosts community programs, such as an annual free sailing event for 50 athletes from Special Olympics Wisconsin and their coaches or parents.
The new piers will also be used by other members of the Wisconsin Hoofers' clubs as well as Outdoor UW customers, who can rent stand-up paddleboards, kayaks or canoes as well as take stand-up paddleboard yoga classes on Lake Mendota.
Those interested in learning more about or donating to the marina project may visit union.wisc.edu/get-involved/donate.
-###-
About the Wisconsin Union
The Wisconsin Union enhances the lives of members and visitors through recreational, cultural, educational and social opportunities. Formed in 1907, the Wisconsin Union is a membership organization that blends study and leisure to create unique out-of-classroom opportunities. Learn more about the Union and its tradition of providing experiences for a lifetime: union.wisc.edu.
[Note to the editor: Click here to download a photo of the Tong Family Marina groundbreaking. Pictured are members of the Tong family participating in the groundbreaking. Photo provided by the Wisconsin Union.]
Photo by Richard Hurd
Calling all companies! Apply for three chances to pitch at Early Stage Symposium
FOR IMMEDIATE RELEASE
Contact: Bram Daelemans or Tom Still at 608-442-7557
Or visit wisearlystage.com to learn more
MADISON – Applications are being accepted now from young companies that want to tell their stories to investors at our annual Wisconsin Early Stage Symposium #ESSWI, to be held Nov. 7-8 at Madison's Monona Terrace Community and Convention Center.
The 2018 format includes two pitch opportunities – the Tech Council Investor Networks track and the popular Elevator Pitch Olympics – as well as a repeat segment that debuted in 2016, "Investor Intros," which will allow pre-selected companies brief, one-on-one meetings with targeted angel and venture investors.
Instructions for how to apply for all or a mix of the investor presentation opportunities can be found at wisearlystage.com on the Presenting Companies tab.
All applicants must register in advance for the conference at a discounted rate of $169. Companies selected for the Tech Council Investor Networks track presentations will also receive a complimentary individual membership to the Tech Council's Innovation Network for one year (a $120 value). Team members of these companies will be eligible to attend the conference at a special team rate.
The deadline to apply online is 5 p.m. Friday, Sept. 28. Here are the three company forums; companies may apply for one, two or all three!
Tech Council Investor Networks Track – Wednesday, Nov. 7:
These tracks will feature more than 20 companies from the Midwest representing an array of industries, such as advanced manufacturing, biotechnology, health care, information technology, medical device and mobile application sectors.
Companies selected will have many opportunities to interest investors: a five-minute presentation, networking receptions, an executive summary published in the investor-only program and an opportunity to exhibit where investors may speak directly to presenting companies. Selected companies will also be invited to participate in a pre-conference practice session with a group of mentors.
Elevator Pitch Olympics – Thursday, Nov. 8:
Companies or entrepreneurs selected for theElevator Pitch Olympics will give a 90-second pitch in front of conference attendees and a panel of six to eight investors. The investors will score the presenter on a scale of 1 to 5, focusing on whether thepitch was compelling enough to arrange a follow-up meeting, and will offer immediate feedback.
About 15 companies will be selected for the Elevator Pitch Olympics. In past years, these have been companies just forming, seeking a smaller investment round or planning to do so within the next year.
Investor Intros – Thursday, Nov. 8:
Returning this year are the Investor Intros. Companies selected for the Investor Intros will have the opportunity to meet one-on-one with investors from Wisconsin and beyond. To foster this type of communication, the Investor Intros will feature pre-scheduled, 7-minute strategic meetings between investors and emerging companies. This format will resemble a "speed dating" exercise, allowing both parties to learn more about each other and explore potential relationships.
The conference will also feature:
Speakers, panel discussions and workshops featuring leading entrepreneurs, investors and others tied to the tech sector.
"Office Hours," offering the opportunity to meet with subject experts on a variety of topics in small discussion groups or one-on-one.
The 5th annual "Excellence in Entrepreneurial Education" award presentation and luncheon.
Exhibit hall showcasing more than 40 Wisconsin companies.
A Nov. 6 Wisconsin WOMEN reception (Women, Opportunities, Mentors, Networking, Entrepreneurs). This event is open to both men and women.
A Nov. 7 conference reception, two luncheons, two breakfasts and other networking opportunities, including an investors-only dinner.
The Tech Council produces the conference. Sponsors so far include: 100state, Aberdean Consulting, Accuray, ACS, American Transmission Co., AT&T, Aurora Health Care, Baird Capital, Baker Tilly, Barb Luhring Graphic Recording, BDO, BloodCenter of Wisconsin, BMO Harris, Carroll University, CGI, City of Fitchburg, Concordia University, Cresa Madison, Dane County Regional Airport, Dedicated Computing, DXC Technology, Enbridge, Eppstein Uhen Architects, Exact Sciences, Findorff, First Business Bank, Fluno Center, Foley & Lardner, Functional Biosciences, Godfrey & Kahn, HealthX Ventures, Husch Blackwell, JP Cullen, M3 Insurance, Madison College, Madison Gas & Electric, Makin' HEY! Communications, Merchant & Gould, Michael Best, Midwest Prototyping, Technology Innovation Center – MKE, N29 Capital Partners, Neider & Boucher, Northwestern Mutual, Red Arrow Production, Reinhart Boerner Van Deuren, River Valley Bank, Square 1 Bank, Sun Mountain Kegonsa, Tech Council board member Susan Healy, State of Wisconsin Investment Board, University Research Park, UW-Green Bay, UWM Research Foundation, Venture Investors, Wisconsin Alumni Research Foundation, Wisconsin Economic Development Corp., Wisconsin Health & Educational Facility Authority, Whitewater University Technology Park, WIPFLi, Yahara Software and Ziegler.
Learn more and register at wisearlystage.com.