Month: October 2018
Photo by Richard Hurd
Capitol Bank Announces New Hires
Madison, WI: Ken Thompson, President and CEO of Capitol Bank, is pleased to announce three new hires: Heather Flood (Assistant Vice President of Deposit Operations), Natalie (Braun) Gregerson (Director of Marketing) and Briel Kohl (Portfolio Manager).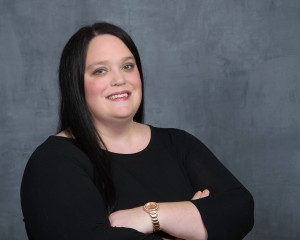 Heather Flood has 24 years of banking experience in Dane County making her well-respected in the industry. Her experience ranges from relationship banking and customer service, to branch management and deposit operations management. She is a native of Whitewater, Wisconsin and currently resides in Evansville. She earned a Bachelor of Letters & Science/English literature from the University of Wisconsin – Madison. Heather spends time with her family at school functions and sports activities, as well as attending various events in the local and greater Madison communities.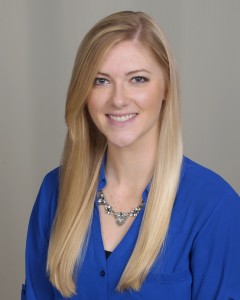 Natalie Gregerson brings five years of experience from the technology and construction sectors, where she worked for national and international companies. Natalie's broad skillset includes a commercial drone pilot license. She is a native of northern Iowa and now resides in Southwest Wisconsin. She earned a Bachelor of Business Administration in Marketing from the University of Wisconsin-Platteville and a Bachelor of Communications/Public Relations with a minor in social media. Relatively new to the Madison market, Natalie is eager to become an active member of the community and has already supported local events, such as The Alzheimer's Association Walk to End Alzheimer's®.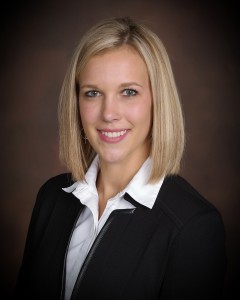 Briel Kohl adds four years of commercial and retail banking knowledge to the already talented and diverse Commercial Lending Group at Capitol Bank. Briel's banking experience includes credit analysis, treasury management marketing and portfolio management. She is a native of Wisconsin and currently resides in Baraboo. She has degrees in International Business, Accounting and Management from Upper Iowa University, where she also played soccer and spent time studying abroad. Briel is active in the local area, including organizations such as Baraboo Young Professionals and Baraboo Kiwanis.
About Capitol Bank: Capitol Bank, locally-owned and operated, is committed to serving the communities in which we live, work and do business. We are proud of the partnerships we have established with organizations, businesses and individuals in the Madison and Verona communities. Our philosophy of community support is demonstrated at the corporate level, as well as in the time and energy our employees devote to our community each year.
Photo by Richard Hurd
Savant to Host Year-End Tax Planning Program Tied to New Tax Law
CONTACT:
Catherine Povalitis
Chartwell Agency
cpovalitis@chartwell-agency.com
779-537-1282
Savant to Host Year-End Tax Planning Program Tied to New Tax Law
MADISON, Wis. (October 30, 2018) – With most of the changes from the Tax Cuts and Jobs Act going into effect this year, Savant Capital Management is hosting an informative program to help individuals become familiar with the changes and how to minimize taxes.
The Tax Cuts and Jobs Act of 2017 fundamentally changes the individual income, business, and estate tax landscape. In addition to learning about the changes to the tax law, guests of the program also will learn:
Detailed new strategies to consider now and in the future
What actions taken now – or not taken now – will have far-reaching tax implications for individuals and their families
What old tax planning techniques that were previously standard protocol are now obsolete or in need of revision
The program will be held on Wednesday, Nov. 7 at Holiday Inn Hotel & Suites, 1109 Fourier Dr., Madison. Check-in and refreshments will begin at 6 p.m., followed by the presentation at 6:30 p.m. There is no cost to attend, but pre-registration is required. To register or for more information, contact Diane Peters at dpeters@savantcapital.com or call 866-489-0500.
About Savant Capital Management
Savant Capital Management is a leading independent, nationally-recognized, fee-only firm serving clients for 30 years with over $6 billion in assets under management. As a trusted advisor, Savant Capital Management offers investment management, financial planning, retirement plan and family office services to financially established individuals and institutions. Savant also offers corporate accounting, tax preparation, payroll and consulting through its affiliate, Savant Tax & Consulting.
Savant is regularly recognized among the top wealth managers in the United States. Savant was the recipient of the 2015 Best-in-Business IMPACT Award™, part of Schwab's IMPACT Awards® program to recognize excellence in the business of independent financial advice. Savant has consistently received other industry recognitions including recently being featured on the Forbes' top 200 financial advisors list, the Barron's top 20 independent advisory firms list, being named the #9 rated RIA firm by Financial
Planning magazine, and included in additional top advisors lists by Financial Advisor magazine and InvestmentNews.
Savant Capital Management is a Registered Investment Advisor. Savant's marketing material should not be construed by any existing or prospective client as a guarantee that they will experience a certain level of results if they engage Savant's services and may include lists or rankings published by magazines and other sources which are generally based exclusively on information prepared and submitted by the recognized advisor. Click here for more information about Savant or to view our Important Disclosures.
Savant Capital Management and its employees are independent of and are not employees or agents of Charles Schwab & Co., Inc. ("Schwab"). Schwab does not prepare, verify or endorse information distributed by Savant Capital Management. The Best-in-Business IMPACT Award™ is not an endorsement, testimonial endorsement, recommendation or referral to Savant Capital Management with respect to its investment advisory and other services.
###
Photo by Richard Hurd
Upland Hills Health Join QualityPath for Colonoscopies
Contact:
Tierney Anderson
608.210.6642
E-mail: tanderson@the-alliance.org
Upland Hills HealthJoin QualityPath for Colonoscopies
MADISON, Wis. (Oct. 26, 2018) – Upland Hills Healthhave met the national quality measures and adopted processes that improve care for patients to become QualityPath providers for colonoscopies.  
The Alliance is adding colonoscopies to QualityPath as part of efforts to help employers emphasize the value of colorectal cancer screening for employees and their family members that are covered by a health plan that uses The Alliance network to access health care. The Alliance also provides employers with a white paper on colorectal cancer screening that identifies cost-effective approaches and recommends additional resources.
The Alliance developed QualityPath for colonoscopies with one of eight Purchaser Value Network (PVN) grants made nationwide with funding provided by the Laura and John Arnold Foundation for regional business coalitions implementing innovative practices in value-based purchasing and health care payment reform. PVN is an initiative of the Pacific Business Group on Health, San Francisco, Calif.
Launched in 2015, the QualityPath program currently guides patients to high-quality providers for CT and MRI scans and knee replacement and total hip replacement surgeries.
QualityPath offers these benefits:
Doctors, hospitals and clinics meet national quality measures and adopt practices that lead to better outcomes.
A bundled price covers most elements of surgeries and tests. For patients that means low out-of-pocket costs – sometimes nothing!
A warranty covers complications or repeat tests.
A patient experience manager guides surgical patients.
Online tools and information provide additional support
Shared decision-making reduces unnecessary care.
A toolkit helps employers tell employees about the advantages.
Employers who are members of The Alliance can enroll in QualityPath, which is then offered to employees and family members enrolled in health plans that use The Alliance network. A list of participating doctors, hospitals and clinics is available on The Alliance website (www.the-alliance.org).
The Alliance is a not-for-profit cooperative that moves health care forward by controlling costs, improving quality and engaging individuals in their health. Members include more than 240 self-funded employers and multiemployer plans in Wisconsin, Illinois and Iowa.
###
Alliance President and CEO Cheryl DeMars is available for interviews on request.
Photo by Richard Hurd
Bizzy Bizzy Disrupts Design Industry with 1 Day Website
FOR IMMEDIATE RELEASE: Oct. 24, 2018
Press Contact:
Candy Phelps
2002 Atwood Ave. Ste. 211
Madison, WI
608-977-1756
info@bizzybizzycreative.com
Bizzy Bizzy Disrupts Design Industry with 1 Day Website
Agency Creates 'Bizzy Work' Method to Reinvent a Broken Process
MADISON – Bizzy Bizzy, a Madison-based creative agency, has developed a new method of creating websites and building brands in a day that could change the way everyone in the design industry works with their clients.
"We realized building a website can be a painful experience for people," said Candy Phelps, founder of Bizzy Bizzy. "Small business owners don't have time to email back and forth for months about one marketing project. So we decided to reinvent a broken process that has become the standard in our industry."
Bizzy Bizzy created an innovative design approach dubbed Bizzy Work™ that involves working in person with their clients to achieve extraordinary results in surprisingly little time. They bring an entire team together (which may include graphic designers, writers and web developers) to work on their signature services, the 1 Day Website and 1 Day Branding. In addition, Bizzy Bizzy created special tangible tools to make the process more efficient and fun such as their Core Value Cards and Font Finder Cards.
"While everyone else is turning to technology to solve their problems," Phelps said, "we're using some old school innovation with Bizzy Work™. By getting everyone together in real life to collaborate on projects, we can distill months of work into one day because it's so much more efficient than emailing. When people in our industry hear about what we are doing, it's like a lightbulb goes off for them. It just makes sense."
Bizzy Bizzy primarily works with smaller businesses, solopreneurs and startups to ensure the project scope fits within the Bizzy Work™ model. They have been hired by dozens of organizations from all around Wisconsin and as far away as Colorado.
"We used Bizzy Bizzy to build our website in one day," said Amy Kothe of Hope Surrogacy in Madison. "When we tell people that is how we built our site, no one can believe us."
About Bizzy Bizzy: Bizzy Bizzy, a marketing agency based in Madison, specializes in branding and web design. They are an experiential creative company, which means they work in person with their clients to allow them to be a part of the creative process. Founded in 2009 by Candy Phelps, the agency rebranded in 2018 and refocused their services to exclusively offer the 1 Day Branding and 1 Day Website. For more information, visit https://bizzybizzycreative.com.
###
Photo by Richard Hurd
Alliance CEO to Testify at U.S. Senate Health, Education, Labor and Pensions (HELP) Committee Hearing
MADISON, Wis. (Oct. 23, 2018) – Cheryl DeMars, Alliance President and CEO, will testify before the U.S. Senate Health, Education, Labor and Pensions (HELP) Committee in Washington, D.C. on Wednesday, Nov. 28 at 9 a.m. central time (10 a.m. eastern time). The hearing will focus on "Reducing Health Care Costs: Improving Affordability Through Innovation."
The Alliance is an employer-owned, not-for-profit cooperative that has more than 240 employer members with self-funded health plans that cover more than 85,000 people in Wisconsin, Illinois and Iowa. The Alliance cooperative and its member employers are using innovative strategies to make health care more affordable. Employers featured in written or oral testimony include:
Flambeau, Inc., Baraboo, Wis.
Colony Brands, Monroe, Wis.
Brakebush Brothers Inc., Westfield, Wis.
Miniature Precision Components, Walworth, Wis.
To schedule an interview with Cheryl DeMars about how employers are helping improve health care affordability, contact Darla Dernovsek at 608.436.3099 or ddernovsek@the-alliance.org.
###
Download a photo of Cheryl DeMars here: https://www.the-alliance.org/wp-content/uploads/2018/09/cheryl-demars-hi-res.jpg