Month: November 2018
Photo by Richard Hurd
DeWitt's Wisconsin Super Lawyers & Rising Stars Announced
FOR IMMEDIATE RELEASE
November 20, 2018
FOR INFORMATION CONTACT:
Michelle M. Friedman
262-754-2877 / mmf@dewittross.com
DEWITT'S WISCONSIN SUPER LAWYERS & RISING STARS ANNOUNCED
MADISON|BROOKFIELD|MINNEAPOLIS – The law firm of DeWitt Ross & Stevens S.C., and its affiliate DeWitt Mackall Crounse & Moore S.C. today announced that 13 of its attorneys were named by Wisconsin Super Lawyersâ as top attorneys in Wisconsin for 2018. Additionally, six of its attorneys were recognized as Wisconsin Rising Starsâ.
Attorneys selected for inclusion in the 2018 Wisconsin Super Lawyers and Rising Stars are:
Wisconsin Super Lawyers Brookfield:
Shannon A. Allen – Business Litigation
Douglas H. Frazer – Tax
David J. Hase – Business Litigation
Brian R. Smigelski – Business Litigation
Wisconsin Super Lawyers Madison:
Jon P. Axelrod – Business Litigation
Denis P. Bartell – Bankruptcy, Business
Stephen A. DiTullio – Employment and Labor
Eric A. Farnsworth – PI General: Plaintiff
Richard W. Pitzner – Business/Corporate
Ronald R. Ragatz – Insurance Coverage
Joseph A. Ranney, III – Business Litigation
Michael W. Wilcox – Estate and Probate
Wisconsin Super Lawyers Waukesha:
Paul R. Hoefle – Business Litigation
2018 Wisconsin Rising Stars Brookfield:
Matthew Hills – Business Litigation
Olivia M. Kelley – General Litigation
2018 Wisconsin Rising Stars Madison:
Chase Horne – Civil Litigation, Defense
Deborah C. Meiners – Business Litigation
Scott M. Paler – Employment and Labor
Barret V. Van Sicklen – Employment and Labor
Super Lawyers selects attorneys using a patented multiphase selection process. Peer nominations and evaluations are combined with independent research. Each candidate is evaluated on 12 indicators of peer recognition and professional achievement. Selections are made on an annual, state-by-state basis. The objective is to create a credible, comprehensive and diverse listing of outstanding attorneys that can be used as a resource for attorneys and consumers searching for legal counsel. The list is published online and in Wisconsin Super Lawyers Magazine, Milwaukee Magazine and Madison Magazine.
About DeWitt
DeWitt Ross & Stevens S.C., including its affiliate DeWitt Mackall Crounse & Moore S.C., is one of the ten largest law firms based in Wisconsin, with an additional presence in Minnesota. It has nearly 140 attorneys practicing in Madison and Metropolitan Milwaukee, Wisconsin, and Minneapolis, Minnesota, in a variety of legal areas and has the experience to service clients of all scopes and sizes. The firm is known for its work in several areas, including civil rights litigation, construction litigation, corporate law, employment, environmental, employee benefits, estate planning, family law, government relations, health care, intellectual property, patents, trademarks and copyright law, litigation, personal injury, real estate, and tax law.
###
Photo by Richard Hurd
Ford Motor Company donates to Nationwide Trophy Recycling Program
For over 30 years Total Awards & Promotions has been accepting old trophies that people couldn't throw away but wanted them to have a second life. They recycled the parts and re-gifted some to non profits.
In 2007 it became the Nationwide Trophy Recycling Program that would 'Pay it Forward' to nonprofits across the country. TrophyRecyclingProgram.com
Every day boxes full of people's trophies, medals and awards are received that are then recycled and reused. This saves all the marble from going to the landfill as well as rods, nuts, columns, and figures. Those parts are then remade into new trophies that are donated for free to 501c3′s nationwide.
The recycling program supports nonprofits by giving them awards and recognition they don't have a budget to purchase. This allows them to recognize volunteers, award members, sponsors, and give out at fund raising events.
This year the Ford Motor Company found the Trophy Recycling Program and is donating thousands of certificate holders, diploma covers, and certificate plaques, to give to nonprofits.
With a certificate holder you can give the recipient more than just a piece of paper, but something that they can actually hang on the wall or upright on their desk.
In order to help support the program the company will be selling a portion of the certificate holders to the public. The proceeds will help support the trophy recycling program and help 'Pay it Forward' to nonprofits everywhere.
If your nonprofit could use certificate holders, awards, and recognition, give us a call today to discuss the options.
Photo by Richard Hurd
New President & Chief Executive Officer selected to lead NGL
Contact: Maria Lubick, (608) 443-5284, mdlubick@nglic.com
Online newsroom: nglic.com/newsroom
New President & Chief Executive Officer selected to lead NGL
Madison, Wis. (November 19, 2018) – The Board of Directors for National Guardian Life Insurance Company (NGL) selected Knut A. Olson as its next President and CEO, effective January 3, 2019, succeeding Mark L. Solverud who announced his retirement for the end of April 2019.
"The Board conducted a nationwide search and established specific criteria to identify a leader who could build upon NGL's growth, financial strength and connection with its customers and marketing partners. Olson is eminently qualified and has an outstanding reputation in the insurance industry. His many accomplishments and experience will provide NGL with strong leadership to guide us into the future," stated David G. Walsh, Chairman of the Board.
Most recently, Olson was President of the North American Life and Annuity Division of Foresters Financial, and President of Foresters Life Insurance and Annuity Company, where he oversaw Forester's life insurance business in the U.S. and Canada and also had responsibility over annuities, investment products and insurance operations.
Prior to Foresters he worked at Thrivent Financial for more than 25 years, beginning as an insurance agent and advancing to General Agent, Managing Partner, Divisional Vice President, and then to the home office position of Chief Distribution Officer and ultimately Senior Vice President of Mission Advancement.
"I share the values that drive NGL's mission and am impressed with the company's past achievements. While remaining committed to its primary markets and policyholders, the Board is looking to expand NGL's marketing and product focus in order to continue its path of growth. I have a background and passion for that challenge, and I look forward to working with the Board and management staff toward that goal," said Olson.
A native of the Pacific Northwest, Olson holds a Bachelor of Arts degree from Pacific Lutheran University and a Chartered Life Underwriter designation from The American College.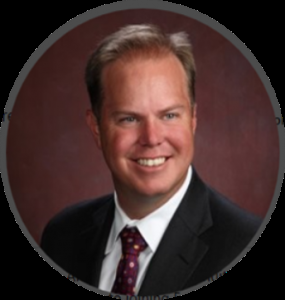 NGL, located in downtown Madison, is a rapidly growing, independent mutual life insurance company that currently focuses on select markets, including Preneed, Individual Life & Annuities, and specialty and student group market products. NGL and its subsidiaries have assets of $4.5 billion, annual sales exceeding $800 million and over 1.2 million policyholders. With offices in Madison, WI and Utica, NY there are more than 400 people employed by NGL.
About NGL
Since 1910, National Guardian Life Insurance Company (NGL), a mutual insurance company, has been located in Madison, Wis. Licensed to do business in 49 states and the District of Columbia, NGL markets preneed and individual life and annuities, as well as group markets products including specialty and student insurance. Information about NGL can be found at www.nglic.com; Facebook: Facebook.com/NGLIC and LinkedIn: https://www.linkedin.com/company/national-guardian-life-insurance-company
NGL reported $3.9 billion in consolidated liabilities for 2017. Financials current as of 12/31/17.
National Guardian Life Insurance Company is not affiliated with The Guardian Life Insurance Company of America a/k/a The Guardian or Guardian Life.
###
Photo by Richard Hurd
Mary Lynch Graduates from Cannon Financial Institute as an Honor Graduate
CONTACT:
Catherine Povalitis
Chartwell Agency
cpovalitis@chartwell-agency.com
(779) 537-1282
Mary Lynch Graduates from Cannon Financial Institute as an Honor Graduate
MADISON, Wis. (Nov. 15, 2018) – Mary Lynch, a financial planner with Savant Capital Management, an independent, nationally-recognized, fee-only wealth management firm located in Madison and Park Falls, earned the Certified Trust and Financial Advisor™ (CTFA™) designation from the Cannon Financial Institute, and successfully completed the program with the Honor Graduate award, Cannon's highest academic distinction.
The CTFA™ designation is a recognizable standard of knowledge and competency for the trust and wealth advisory field, specifically in the areas of taxes, investments, financial planning, trusts, and estates. The CTFA™ designation formally recognizes those professionals who meet these standards. Cannon's Honor Graduate award is given to those students who complete each level of the course with a 90 or above on each of the comprehensive exams given at the conclusion of each class.
Lynch is a member of Savant's Planning Team and works closely with the Advisory Team to prepare client financial plans and develop tax strategies for clients. She also is responsible for gathering, organizing, and synthesizing client data to support financial advisors in developing planning and investment strategies.
About Cannon Financial Institute
Cannon is a 50-year-old financial training institution that offers a three-year General Trust School and more than 52 specialized schools and seminars for the financial services industry. Several hundred students attend these sessions which are offered at the following four locations around the country: The Sea Pines Resort, Hilton Head, SC; Boston University, Boston, MA; The University of Notre Dame, South Bend, IN; and Pepperdine University, Malibu, CA. Over the years, Cannon Financial Institute has earned a national reputation for setting the benchmark in practical and relevant training for the financial services industry.
About Savant Capital Management
Savant Capital Management is a leading independent, nationally-recognized, fee-only firm serving clients for 30 years with over $6 billion in assets under management. As a trusted advisor, Savant Capital Management offers investment management, financial planning, retirement plan and family office services to financially established individuals and institutions. Savant also offers corporate accounting, tax preparation, payroll and consulting through its affiliate, Savant Tax & Consulting.
Savant is regularly recognized among the top wealth managers in the United States. Savant was the recipient of the 2015 Best-in-Business IMPACT Award™, part of Schwab's IMPACT Awards® program to
recognize excellence in the business of independent financial advice. Savant has consistently received other industry recognitions including recently being featured on the Forbes' top 200 financial advisors list, the Barron's top 20 independent advisory firms list, being named the #9 rated RIA firm by Financial
Planning magazine, and included in additional top advisors lists by Financial Advisor magazine and InvestmentNews.
Savant Capital Management is a Registered Investment Advisor. Savant's marketing material should not be construed by any existing or prospective client as a guarantee that they will experience a certain level of results if they engage Savant's services and may include lists or rankings published by magazines and other sources which are generally based exclusively on information prepared and submitted by the recognized advisor. Click here for more information about Savant or to view our Important Disclosures.
Savant Capital Management and its employees are independent of and are not employees or agents of Charles Schwab & Co., Inc. ("Schwab"). Schwab does not prepare, verify or endorse information distributed by Savant Capital Management. The Best-in-Business IMPACT Award™ is not an endorsement, testimonial endorsement, recommendation or referral to Savant Capital Management with respect to its investment advisory and other services.
###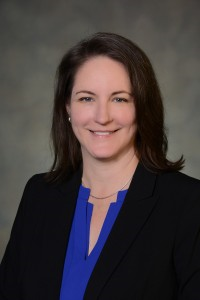 Photo by Richard Hurd
Allianz Life and Securian Financial team up with gener8tor to invest in, accelerate insurance innovation
New "OnRamp Insurance Accelerator" invests in tech startups, and annual "OnRamp Insurance Conference" coming to Twin Cities
MINNEAPOLIS-ST. PAUL, Minn.–To invest in the next generation of insurance technology and innovation, Allianz Life Ventures, part of Allianz Life Insurance Company of North America, and Securian Financial have joined forces with nationally ranked startup accelerator, gener8tor, to establish the OnRamp Insurance Accelerator.
Each year, five startups will be accepted into the three-month, concierge accelerator program in Minneapolis-St. Paul. Each will receive a cash investment of $100,000, office space and access to gener8tor's global network of mentors and investors. Applications are now open for the first OnRamp Insurance Accelerator cohort. Startups may apply at onrampinsuranceaccelerator.com/apply.
"We are very excited to bring some of the brightest minds in insurtech to the Twin Cities through this new collaboration," said Chris Hilger, Securian Financial's chairman, president and CEO. "We are in the midst of a complete digital and technical transformation at Securian Financial, and our investment in the accelerator will give us further opportunities to collaborate with and learn from entrepreneurs developing the next generation of technology that will reshape our industry. We also feel that this is a great economic development opportunity for the Twin Cities, as startups from all over the country will get to see first-hand why the Twin Cities is such a wonderful place to live and build a business."
"We are pleased to partner with gener8tor to support the insurance tech startups that are developing the tools and technology for tomorrow's insurance industry," said Walter White, president and chief executive officer of Allianz Life. "We have a common vision of the potential of new technologies, and a commitment to finding new, innovative and efficient ways to serve our contract and policyholders both today and for years to come."
The creation of the OnRamp Insurance Accelerator builds off the success of the industry-leading OnRamp Insurance Conference. As part of the new Allianz Life Ventures, Securian Financial and gener8tor relationship, the annual OnRamp Insurance Conference will be held in Minneapolis-St. Paul. The 2019 OnRamp Insurance Conference will take place on April 11, 2019 at Target Center.
Started by gener8tor in 2016, the OnRamp Insurance Conference brings together the insurance industry's leading corporations, investors and startups. The event specifically focuses on connecting insurance startups and investors with insurance executives in corporate venture capital, innovation, M&A and strategy. The conference highlights innovations disrupting the insurance industry, the leaders making such innovations possible and how new technologies and business models will reinvent the industry. The one-day event, which always takes place in a sports stadium, includes a full day of programming.
"The OnRamp Insurance Conference will bring thousands of insurance executives, investors and startups to the Twin Cities. To build off of those relationships, we are thrilled to team up with two of the best carriers in the business to invest in the best insurtech startups via the OnRamp
Insurance Accelerator," said Troy Vosseller, co-founder of gener8tor.
About Allianz Life Insurance Company of North America
Allianz Life Insurance Company of North America, one of FORTUNE's 100 Best Companies to Work For® in 2018, has been keeping its promises since 1896. Today, it carries on that tradition, helping Americans achieve their retirement income and protection goals with a variety of annuities and life insurance products. In 2017, Allianz Life provided a total of $2.7 billion in benefit payments that supported policyholders' financial objectives. As a leading provider of fixed index annuities, Allianz Life is part of Allianz SE, a global leader in the financial services industry with 142,000 employees in more than 70 countries worldwide. More than 85 million private and corporate customers rely on Allianz knowledge, global reach, and capital strength to help them make the most of financial opportunities.
About Allianz Life Ventures
Allianz Life Ventures, part of Allianz Life Insurance Company of North America (Allianz Life), makes investments in North American companies with potential market traction and a demonstrated ability to drive innovation. Allianz Life Ventures is uniquely positioned to leverage the financial strength and in-house expertise of Allianz Life to help our partners succeed. Active in all investment stages from seed and early stage to growth, current partners include: Core Innovation Capital, blooom, tomorrow, LifeYield, Gainfully, Vestwell, Ladder, and Covr.
About Securian Financial
At Securian Financial, we're here for family. And we're here because of it. We're guided by our purpose: helping customers build secure tomorrows. Since 1880, we've been building a uniquely diversified company that has outlasted economic ups and downs while staying true to our customers. We're committed to the markets we serve, providing insurance, investment and retirement solutions that give families the confidence to focus on what's truly valuable: banking memories with those who matter most.
About OnRamp Insurance Accelerator
Each year, the OnRamp Insurance Accelerator, with Allianz Life and Securian Financial, invests in five insurtech startups who participate in a three-month, concierge accelerator program in Minneapolis-St. Paul. Each startup receives a cash investment of $100,000, office space and access to gener8tor's global network of mentors and investors.
About OnRamp Insurance Conference
The OnRamp Insurance Conference brings together the insurance industry's leading corporations, investors and startups. The event specifically focuses on connecting insurance startups and investors with insurance executives in corporate venture capital, innovation, M&A and strategy. The conference highlights innovations disrupting the insurance industry, the leaders making such innovations possible and how new technologies and business models will reinvent the industry.
About gener8tor
gener8tor is a turnkey platform for the creative economy that connects startups, entrepreneurs, artists, investors, universities and corporations. The gener8tor platform includes pre-accelerators, accelerators, corporate programming, conferences and fellowships focused on entrepreneurs, artists and musicians. gener8tor is a nationally ranked, GOLD-tier accelerator in the U.S. as ranked by the Seed Accelerator Rankings Project.
# # #
Securian Financial is the marketing name for Securian Financial Group, Inc., and its affiliates. Insurance products are issued by its affiliated insurance companies, including Minnesota Life Insurance Company and Securian Life Insurance Company, a New York authorized insurer. Securities and investment advisory services offered through Securian Financial Services, Inc., registered investment advisor, member FINRA/SIPC.
Contacts:
Securian Financial
Jeff Bakken, Media Relations
651-665-7558 jeff.bakken@securian.com
Allianz Life
Brett Weinberg, Media Relations
763-765-7160 brett.weinberg@allianzlife.com
gener8tor
Troy Vosseller
608-354-6606 troy@gener8tor.com