Month: February 2019
Photo by Richard Hurd
Wisconsin Bank & Trust at Leading Edge of Banking With Launch of Mobile Business Account Opening
CONTACT:                                                                         
Curtis Chrystal
President and CEO
608.203.1224
CChrystal@wisconsinbankandtrust.com
Bridget Wallace
Regional Marketing and Sales Support Director
608.203.1211
BWallace@wisconsinbankandtrust.com

WISCONSIN BANK & TRUST AT LEADING EDGE OF BANKING WITH LAUNCH OF MOBILE BUSINESS ACCOUNT OPENING
February 27, 2019—Madison, WI — Wisconsin Bank & Trust launched mobile account opening for business deposit products. The bank currently offers online account opening for consumer deposit products. Customers can now open business checking, savings and money market accounts online. In an industry where technology is quickly moving toward digital connectivity, mobile account opening is the next step in meeting customer needs.
"We are excited to offer this service which, until now, is only offered by a few of the top ten largest banks in the U.S. And unlike those large banks, our process is completely digital and paperless," said Curtis Crystal, President and CEO, Wisconsin Bank & Trust. "Online account opening for business accounts, coupled with the benefits of our local community banking model, gives us a unique competitive advantage and fulfills our commitment to provide the Big Bank Punch, with the Community Bank Touch."
"We believe customers will require us to be just as cutting edge as other high-tech companies like Amazon or Apple," said Crystal. "As an organization, we are committed to making our services available to customers when and where they want them. Having a complete, full service bank in your hand, that's powerful."
To open an account, customers can go to wisconsinbankandtrust.com and complete the online application.
About Wisconsin Bank & Trust
Wisconsin Bank & Trust (WBT), a subsidiary of Heartland Financial USA, Inc., (NASDAQ: HTLF), is a business-focused community bank with assets of more than $1 billion. With fifteen banking centers, Wisconsin Bank & Trust serves customers in the Madison, Milwaukee, Green Bay, Sheboygan, Monroe and southwest areas of Wisconsin. WBT offers a wide range of personal and business banking, private client and mortgage lending services. For more information, visit www.wisconsinbankandtrust.com or call 608.203.1214. Wisconsin Bank & Trust is a member of the FDIC and an Equal Housing Lender.
# # #
Photo by Richard Hurd
Gold Earned, Win is in Helping Others
MADISON, Wis., Feb. 26, 2019 – InfoSec Institute, the leading provider of information security education and workforce security awareness, today announces it has been recognized in two categories of the Cybersecurity Excellence Awards.
A gold was received for Best Cybersecurity Education Provider and InfoSec Institute's SecurityIQ was awarded a silver for Best Security Education Platform.
"We're honored to be selected for this recognition," said Jack Koziol, InfoSec Institute's CEO and founder. "We also take great satisfaction from the small, daily victories won by confident people armed with the knowledge to outsmart bad guys. We're here to empower people to be better at their own security."
The SecurityIQ security awareness and training platform provides more than 900 learning modules and 1000 phishing templates designed for easy program customization. More than three million learners using the platform are now equipped with knowledge and confidence to be cyber resilient.
The Cybersecurity Excellence Awards are an annual competition honoring individuals and companies demonstrating excellence, innovation and leadership in information security. The awards are produced by Cybersecurity Insiders.
See the full list of 2019 Cybersecurity Excellence Awards winners.
###
About InfoSec Institute
InfoSec Institute fortifies organizations and their employees against security threats with award-winning security and privacy education. Recognizing cybersecurity is everyone's job, we provide skills development and certification training for IT and security professionals while building the entire workforce security aptitude with awareness training and phishing simulations. Recognized as a Gartner Peer Insights Customers' Choice for Security Awareness Computer-Based Training, InfoSec Institute is also a Training Industry "Top 20 IT Training Company" and the Security Training & Education Program Gold Winner in Info Security Products Guide's Global Excellence Awards.
Photo by Richard Hurd
WPS named one of the World's Most Ethical Companies for 10th consecutive year
FOR IMMEDIATE RELEASE
Contact:
Tom Enwright
(608) 977-7165
WPS named one of the World's Most Ethical Companies for 10th consecutive year
MADISON, Wis.—Feb. 26, 2019—WPS Health Solutions is being recognized by the Ethisphere® Institute, a global leader in defining and advancing the standards of ethical business practices, as one of the 2019 World's Most Ethical Companies®.
"This is the 10th consecutive year that Wisconsin Physicians Service Insurance Corporation (WPS Health Solutions) has been recognized by the Ethisphere Institute. This milestone achievement demonstrates our commitment to ethical business practices and leading with integrity," said Jane Keller-Allen, WPS Vice President of Internal Audit, Compliance and Risk. "We continually work toward maintaining our high standards for ethical business behavior, responsible corporate citizenship, effective leadership, and solid governance."
In 2019, 128 honorees were recognized spanning 21 countries and 50 industries. The honorees illustrate how companies continue to be the driving force for improving communities, building capable and empowered workforces, and fostering corporate cultures focused on ethics and a strong sense of purpose, the Ethisphere Institute said.
The World's Most Ethical Company assessment is based upon the Ethisphere Institute's Ethics Quotient® framework. Scores are generated in five key categories: ethics and compliance program (35%), culture of ethics (20%), corporate citizenship and responsibility (20%), governance (15%), and leadership and reputation (10%).
The full list can be found at: http://www.worldsmostethicalcompanies.com/honorees/
About WPS Health Solutions
WPS Health Solutions is a nationally regarded government contractor and a leading Wisconsin not-for-profit health insurer. The WPS Health Insurance division offers affordable health plans and benefits administration. The WPS Government Health Administrators division administers Part A and B Medicare benefits for millions of seniors in multiple states, and the WPS Military and Veterans Health division serves millions more members who are active in the U.S. military, veterans and their families. In 2019, the international Ethisphere® Institute named WPS one of the World's Most Ethical Companies® for the 10th straight year. For more information, please visit wpshealthsolutions.com.
Photo by Richard Hurd
Ryan Pulvermacher Promoted to Account Executive at M3
Ryan Pulvermacher has recently been promoted to account executive at M3 Insurance. Specializing in property and casualty for tribal nations, public entities and the hospitality industry, Ryan supports the agency's efforts to secure new business and maintain positive client relationships.
Ryan graduated from the University of Wisconsin – Eau Claire with Bachelor of Business Administration in Marketing in 2012. Following graduation, Ryan began his career in tribal casino marketing at Ho-Chunk Gaming Madison. Prior to joining M3 in May of 2017, Ryan was working in Executive Leadership at Ho-Chunk Gaming Wisconsin Dells.
Ryan currently serves as a board member on the South Central Wisconsin Workforce Development Board. He is also the vice president of the Hospitality Financial & Technology Professionals Association–Milwaukee Chapter.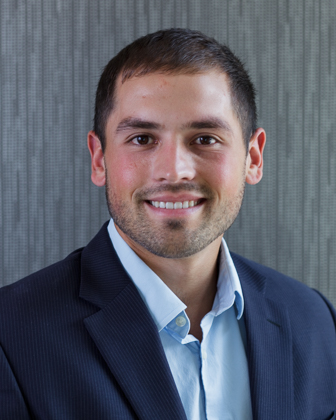 About M3
M3 Insurance offers insight, advice and strategies to help clients manage risk, purchase insurance and provide employee benefits. We are committed to being experts in both the products we represent and the industries we serve. Our people advance M3's competitive advantage in the marketplace, and our focus on community builds better places to live and work. M3 is consistently ranked a top 100 broker in America and celebrated its 50th anniversary in 2018.
Photo by Richard Hurd
Best Western Premier Park Hotel to Receive Champion Green Award
Contact: Stephanie Abram
(608) 445-1175
February 15, 2019
Best Western Premier Park Hotel to Receive Champion Green Award
Madison, WI — Park Hotel, a Best Western Premier hotel in Madison, Wisconsin will be honored with the Best Western 2019 Champion Green Award at the upcoming Best Western Hotels and Resorts district meeting.
David Kong, CEO of Best Western Hotels and Resorts, says that Park Hotel was selected as this year's top hotel for its attention to conserving energy, sustaining resources, and reducing its carbon footprint. Expansive energy conservation initiatives were an integral part of the hotel's 2016 remodel. Kong says that eco-friendly travel options continue to grow in popularity and Park Hotel is "helping to ensure Best Western delivers on the expectations of our valued guests." Kong will present the award to Park Hotel at the company's district meeting in April.
Park Hotel was built in 1871 and is Madison's only Capitol Square hotel. The hotel, owned by the Mullins family, previously won the In Business Commercial Design Award and the Best Western Premier Champion Design Award.
Photo: Park Hotel exterior