Category: Member News
Learn who's growing, changing, moving and more! Stay on top of what's new with your neighboring businesses. We share news releases and announcements from your peers in the Madison area. Want to toot your own horn? Use our Submit Member News form to share your own stories.
Photo by Richard Hurd
Moda Magazine Will Bring Fashion Week to Downtown Madison
FOR IMMEDIATE RELEASE
Contact: Eva Wieland
Phone: (608) 751-0061
Email: moda.publications@union.wisc.edu
MODA MAGAZINE WILL BRING FASHION WEEK TO DOWNTOWN MADISON
MADISON – Moda Magazine, the University of Wisconsin–Madison's premier source of fashion and style, will hold the 8th annual UW Fashion Week March 25-29.
This series of fashion-centered events gives Madison's artistic community an opportunity to come together, network, and showcase their work. From student designers to local fashion enthusiasts and retailers to anyone with Wisconsin roots, Moda's UW Fashion Week recognizes and highlights extraordinary designs, art and fashion.
Numerous events will take place throughout UW Fashion Week, including the following:
March 25
5:30 to 8:30 p.m.
Tripp Commons, Memorial Union
The week kicks off with a bazaar-style event that will bring together local student and professional artisans, retailers and designers to curate exclusive, one-of-a-kind pop-up shops.
March 26
6 to 7 p.m.
Play Circle Theater, Memorial Union
This new event features a panel of industry leaders that will speak about entrepreneurship, fashion, and career-building.
March 27
5:30 to 8:30 p.m.
Tripp Commons, Memorial Union
This perennial crowd favorite is a clothing exchange during which participants can bring in used clothing and swap their clothing for new, stylish pieces. Moda will donate all items that remain at the end of the event to charity.
March 28
8 to 10 p.m.
Madison Museum of Contemporary Art
Student and local designers will blur the lines between fashion and art during this night out at the Madison Museum of Contemporary Art. Event organizers encourage attendees to "dress to impress."
March 29
8 to 10 p.m.
Varsity Hall, Union South
The Finale Fashion Show will mark the close of UW Fashion Week. The show will feature original work from student and community designers, as well as various local and national retailers. Last year's event drew more than 400 attendees.
All events are free of cost and hosted by Moda Magazine, a publication of the Wisconsin Union Directorate Publications Committee. Visit modamadison.com for more information.
-###-
About Moda Magazine
Moda Magazine serves as the University of Wisconsin-Madison's source for fashion and lifestyle on campus and around the city. The magazine's team aims to show the UW-Madison community that style is part of everyone and is inclusive, dynamic and unique. Moda also covers lifestyle subjects from DIY to pop culture and taps into the social and artistic heartbeat of both the UW campus and downtown Madison. Finally, Moda proudly presents UW Fashion Week each spring to bring the big city to Madison – highlighting local designers and boutiques for a week of glamour and great fashion. Moda is one of multiple publications produced by the Wisconsin Union Directorate Publications Committee.
[Note to the editor: Click here to download a photo of a design by Allison Adelia from Moda's 2018 Finale Fashion Show. Photo provided by the Wisconsin Union. Photo by Marissa Haegele.]
Photo by Richard Hurd
Capitol Bank hires Ami Myrland as Senior Vice President and CFO
Madison, WI: Ken Thompson, President and CEO of Capitol Bank, is pleased to announce the recent hiring of Ami Myrland as Senior Vice President and Chief Financial Officer. Beginning her career in banking as a teller, Ami brings 15 years of experience to her role as CFO. Ami earned a Bachelor of Business Administration in Accounting and Finance from Edgewood College.
"Ami brings energy and focus to her role and has strong skills as a collaborative leader," said Ken Thompson.
Ami grew up in Clinton, WI and currently resides in Belleville, WI with her husband and two children. They enjoy playing sports and spending time fishing up North in the summer.
Ami is an active member of the Wisconsin Bankers Association Government Relations Committee and is also a Finance Committee Member for Habitat for Humanity of Dane County. Additionally, Ami is a Board Member for the Wisconsin Chapter of Financial Managers Society and serves as Treasurer for Friends of the Monona Terrace. Ami is a member of the 2019 In Business Magazine 40 Under 40 class.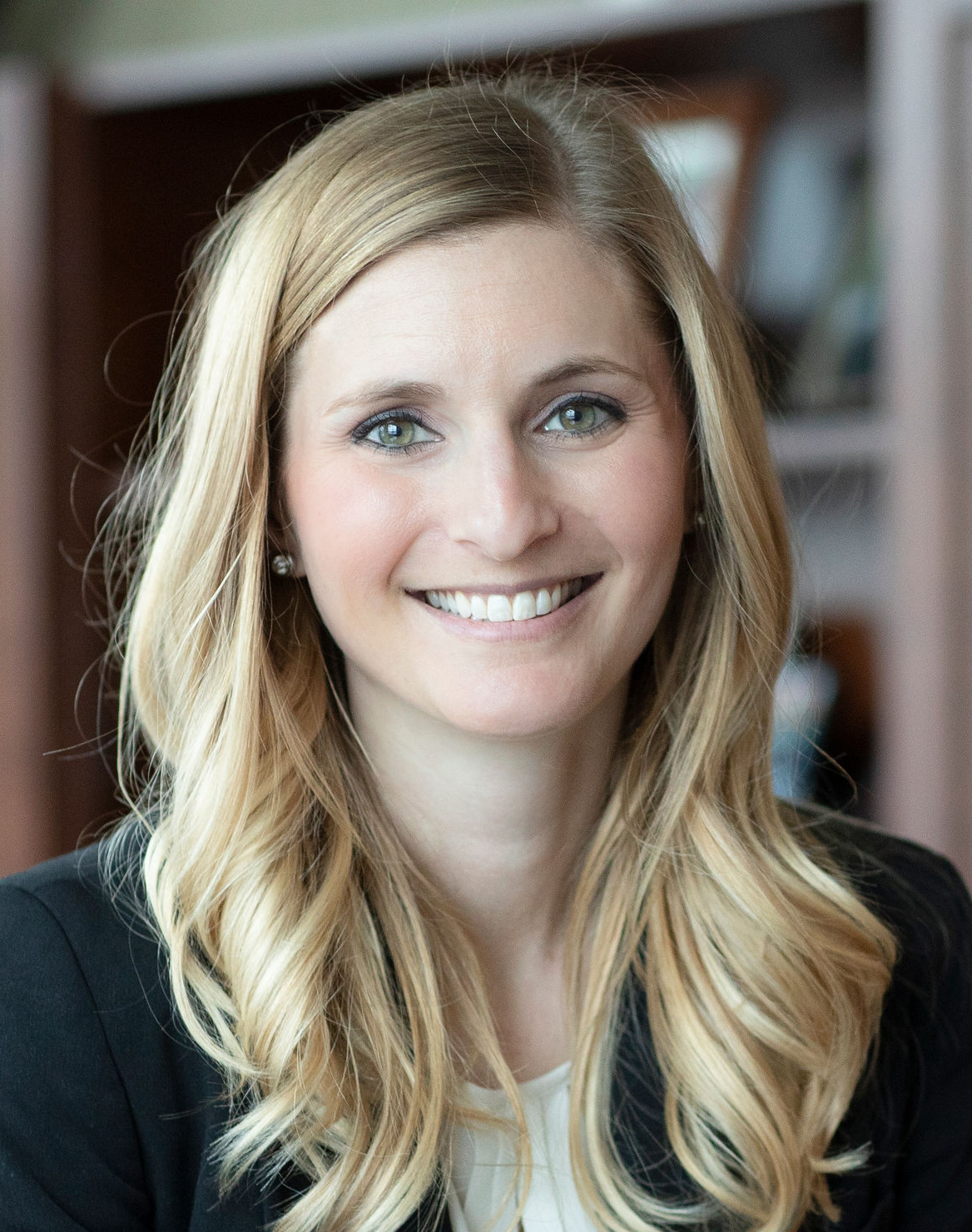 About Capitol Bank: Capitol Bank, locally owned and operated, is committed to serving the communities in which we live, work and do business. We are proud of the partnerships we have established with organizations, businesses and individuals in the Madison and Verona communities. Our philosophy of community support is demonstrated at the corporate level, as well as in the time and energy our employees devote to our community each year. Capitol Bank is Member FDIC.
Photo by Richard Hurd
Local Business Owners Making a Difference for 1,850 Children in Haiti
Madison, Wis. (March 13, 2019) –What started in 2006 with one school, one teacher and twelve children, has now become a network of schools in Haiti that serve over 1,850 Haitian children in ten schools. Local business owners Doug and Lois Fearing, of Fearing's Audio Video Security, became involved with Schools for Haiti in 2014 and, in addition to supporting individual children through child sponsorships, host the Schools for Haiti Gala annually to raise funds for the non-profit.
The sixth annual Schools for Haiti Fundraising Gala & Silent Auction will take place on Saturday, April 27th, 2019. The Gala will be held at Madison Marriott West. Laura Gallagher, President and CEO of The Creative Company, will be master of ceremonies. The gala will also feature Brandon Williams, former All-Big 10 Badger & NFL Wide Receiver.
Schools for Haiti is a nonprofit 501(c)3 organization that provides safe and nurturing educational environments for the youth of Haiti offering them the opportunity to gain knowledge, skills, and values so they can flourish and grow. Haiti is the poorest nation in the western hemisphere. The literacy rate is only 61% and 85% of all education in Haiti is performed by Christian and other non-profit organizations.
Schools for Haiti operates schools in and around the city of Montrouis, (pronounced Mo-wee) which is 57km north of Port-au-Prince. The schools provide a quality Haitian education, a daily nutritious meal, and school uniforms to each child. They also employee 181 staff, helping to strengthen the local economy.
In particular, the money raised is going to two specific projects: The Wisconsin School in North Montrouis which serves around 185 kindergarten thru 6th grade students and The Educational Vision Complex, a property that will have elementary and high schools, a mission house for visiting mission teams, and a community center that will serve the entire Montrouis community.
"Becoming involved with Schools for Haiti was an opportunity God just placed in our hearts," said Doug Fearing. "When Lois and I visited for ourselves and saw the need, we had to get involved. By providing an education to the children of Haiti, we firmly believe it will change the future of the country. Who knows, the next Nelson Mandela or president of Haiti could be a student in one of the schools right now!"
Tickets for the Gala can be purchased online at www.fearings.com. If you are a business and would like to learn more about sponsorships, please contact Lois Fearing at 608-443-2595.
###
About Schools for Haiti:
Schools for Haiti  is a nonprofit that operates and funds ten schools in Haiti, the third poorest nation in the world. Schools for Haiti educates over 1,850 students in eight primary schools, one kindergarten and one high school, with an average passing grade of over 86%, along with providing nutritious meals and school clothes. The schools have only Haitian staff, with 181 positions filled by residents, adding greatly to the local economy. Gil and Bonnie Bailie from Florida, and Daniel Michelle, who grew up in an orphanage in Haiti and was in the States at the time learning to operate a water drilling rig, started Schools for Haiti in 2006. The first school had 12 students. The organization has grown tremendously, with Doug Fearing of Fearing's Audio Video Security joining the Board of Directors in 2015.
About Fearing's Audio Video Security:
Fearing's Audio Video Security is a Wisconsin-based and family owned business, with offices in Madison and Milwaukee. Fearing's is a design-build low voltage systems integrator with core disciplines in audio, video, security, and voice/data/fiber cabling systems serving the commercial and residential marketplace in the Upper Midwest for 21 years.
Fearing's vision is to make a difference for "our customers, our communities, and our world". The company supports many local organizations and is deeply committed to Schools for Haiti, a nonprofit which provides education for hundreds of children in Haiti, the poorest country in the Western Hemisphere.
For more information visit www.fearings.com or find the company on Facebook and LinkedIn.
About Laura Gallagher: Laura Gallagher is the President and Founder of The Creative Company, a PR and Web Development Agency in downtown Madison. She is also one of fewer than 100 women to be recognized as a Trailblazer by the State of Wisconsin. She is a 2019 finalist for the SBA's Women's Business Champion of the Year Award and Wisconsin's Ambassador for Women's Entrepreneurship Day, a Global economic empowerment movement where Gallagher also serves as the North American Regional Ambassador. Gallagher is a published author. Her book #180in120 – How to Recharge Your Business was published in March of 2016.
About Brandon Williams: Brandon Williams is a former NFL Player, Author, Commentator and Innovator, who serves on the teaching team at Zion City International Ministries, a faith-based organization. Since 2010 he has been a NFL and College football analyst for FOX, ESPN and BTN.  In 2015, after years in the financial services industry, he released his first book called "Millionaire Mindset 7 principles athletes need for financial freedom.
He is also the Founder/Publisher of Kingdom Man Magazine, a personal, professional and spiritual development magazine geared toward men.  Brandon has a Bachelor's in Communication with a minor in Entrepreneurship and is a Certified Life Coach with the International Coaching Federation.  He has been happily married to B. Marcell Williams since 2011 and together they have 5 children.
Photo by Richard Hurd
Parsons Joins Alliance Board; Pribyl Elected Board Chair, Mikula Vice Chair
FOR IMMEDIATE RELEASE
Contact:
Lisa Wendorff, Marketing Communications Specialist
Telephone 608.210.6658; E-mail: lwendorff@the-alliance.org
www.the-alliance.org/news-and-press
PARSONS JOINS ALLIANCE BOARD; PRIBYL ELECTED BOARD CHAIR, MIKULA VICE CHAIR
MADISON, Wis. (Mar. 13, 2019) ─ Craig Parsons, president at Palmer Johnson Power Systems, Sun Prairie, Wis., has been appointed to fill a vacant position on The Alliance Board of Directors.
Parsons joined Palmer Johnson Power Systems in 2004 as president. Palmer Johnson Power Systems is a leader in servicing and supplying components for heavy-duty, off highway transmissions and axles and has been an Alliance member since 2014. Parsons previously was a partner in Agave Group, LLC.
Larry Pribyl, CFO at Trachte Building Systems, Sun Prairie, Wis. was elected board chair. Pribyl became a member of The Alliance Board of Directors in 2014. He joined Trachte Building Systems in 2012 as CFO. He has a background in quality processes and has held senior-level positions at previous companies.
Annette Mikula, Human Resources Director at Rock County, Janesville, Wis. was elected vice chair. Mikula became a member of The Alliance Board of Directors in 2016. She joined Rock County in 2015 as the human resources director. Mikula has also held human resources leadership roles at previous companies. In addition, she is a certified Senior Professional in Human Resources (SPHR) and a Senior Certified Professional (SHRM-SCP) in Human Resources.
The Alliance board also includes:
The Alliance Board of Directors works together with staff to set the direction for The Alliance. The Alliance is a not-for-profit cooperative that moves health care forward by controlling costs, improving quality and engaging individuals in their health. Members include more than 240 self-funded employers and multiemployer plans in Wisconsin, Illinois and Iowa.
To learn more about The Alliance Board, including biographies, visit: www.the-alliance.org/board
Photo by Richard Hurd
In Business Magazine Names Naomi Kroth as 40 Under 40 Achiever
Naomi Kroth, project manager and vice president of marketing at Bachmann Construction, Madison, has been named a "40 Under 40" achiever by In Business Magazine and was honored at a reception March 6.
A third-generation leader in the Bachmann family business, Kroth is currently manager for several Bachmann projects including buildouts for Surya Café, Perennial Yoga and Kosa Health and Wellness at the Garver Feed Mill restoration project. She also started a group of millennial members of family-owned businesses in Madison to share ideas and challenges as a result of being a younger member in a family business team. She is an advisory board member at the YMCA East.