70TH ANNUAL DINNER
WELCOME
With one of the nation's highest workforce participation rates, steady population growth, and our status as a national leader in Gen Z hires and net migration, the potential for our region is boundless.

Yet, with these tailwinds, there are headwinds on the horizon. Because workforce demand is outpacing supply, we find ourselves in a talent imperative. We in the business community have a critical role to play, one that extends beyond being job creators.
Earlier this year, at our ninth annual IceBreaker, we initiated a community dialogue focused on understanding the concept of belonging, an idea deeply rooted in fostering security, safety, and trust among businesses, customers, and employees. Nowhere is this relationship more critical than with the next generation of talent, who are challenging and reshaping long-held assumptions about the way things are.
At our 70th Annual Dinner – Greater Madison's premier business event – we gather to continue the conversation as we reflect on how we got to now, celebrate what makes Greater Madison… and chart a forward path that embraces the opportunities and challenges of this moment.
SPEAKER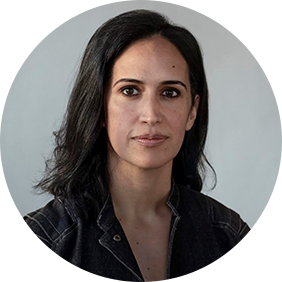 Priya Parker
Priya Parker works to help people create collective meaning in their lives through gatherings. She is a master facilitator, strategic advisor, acclaimed author of The Art of Gathering: How We Meet and Why it Matters, the host and executive producer of the New York Times podcast Together Apart, and the creator and host of The Art of Gathering Digital Course, which teaches anyone to make meaning with and for their people – one gathering at a time.

Trained in the field of conflict resolution, Parker has worked on race relations on American college campuses and on peace processes in the Arab world, southern Africa and India. She studied organizational design at M.I.T., public policy at the Harvard Kennedy School, and political and social thought at the University of Virginia.

Photo: Adam Ferguson
PROGRAM
Networking, Madison Ballrooms, Level 4
Transition to Dinner Seating, Bars on Level 1 Open
Dinner and Event Program, Exhibition Hall, Level 1