Photo by Richard Hurd
Pressure Chamber
When: August 22, 2023, 3-4:30 p.m. (Live Pitches), 4:30-6 p.m. (Happy Hour/Networking)
Where: Majestic Theatre, 115 King Street, Madison, WI 53703
Pressure Chamber returns for its 10th year as emerging companies again compete for the coveted "golden suitcase," as well as a reserved spot in the Chamber's exclusive Greater Madison startup meetings with top Silicon Valley investment firms this fall.
Participating companies will pitch in front of a panel of national investors and a live audience, with the winning company chosen based on a combination of judges scoring and audience votes.
Applicants:
The full application can be accessed at: bit.ly/Pressure23
Pressure Chamber is open to any industry, as long as the company meets the following requirements:
— Must be a member of the Greater Madison Chamber of Commerce (startup memberships available) or support local entrepreneurial partner organizations
— Must be located in Greater Madison or plan to locate to Greater Madison by Aug. 22, 2023
— Must have raised at least $25,000, excluding personal investment by company founders
— Application must be received by Friday, July 7, 2023
Event Details:
Chamber Members and Forward Fest pass holders: Free
Non-members: $20
NOTE: In fairness to all the participating companies, the doors will close and entry will be denied once the first company takes the stage.
Sponsors:
Pressure Chamber is presented by Michael Best.

Sponsored by the State of Wisconsin Investment Board, Wisconsin Alumni Research Foundation and UW–Madison Office of Business Engagement, Wisconsin Economic Development Corporation, American Family Ventures, Baird Capital, 4490 Ventures, HealthX Ventures, Rock River Capital Partners and WVV Capital.
Reception Sponsor: Fetch Rewards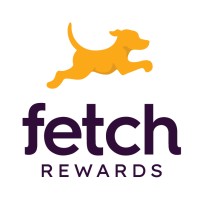 Community Sponsors: AirDeck and JP Cullen
Design Sponsor: KennedyC
For additional questions, contact:
Kevin Little
Vice President
Greater Madison Chamber of Commerce
(608) 443-1949
kevin@madisonbiz.com