Photo by Richard Hurd
Pressure Chamber
Online registration for this event is now closed. Walk-in registrations will be allowed. However, in fairness to all the participating companies, the doors will close and entry will be denied once the first company takes the stage at about 3:05 p.m.
When: August 22, 2023, 3-4:30 p.m. (Live Pitches), 4:30-6 p.m. (Happy Hour/Networking)
Where: Majestic Theatre, 115 King Street, Madison, WI 53703
Pressure Chamber returns for its 10th year as emerging companies again compete for the coveted "golden suitcase," as well as a reserved spot in the Chamber's exclusive Greater Madison startup meetings with top Silicon Valley investment firms this fall.
Participating companies will pitch in front of a panel of national investors and a live audience, with the winning company chosen based on a combination of judges scoring and audience votes.
Finalists:
— AyrFlo Innovation Labs (Madison) – Developing a non-invasive, real-time respiration monitoring system for clinical decision makers in post-surgical settings to predict and prevent adverse breathing events by providing comprehensive and objective monitoring of ventilation health.
— Child Health Imprints (Madison) – iNICU, Child Health Imprints' data solution platform, places cutting-edge data science capabilities in the hands of NICU care teams with the objective of making early diagnoses of critical diseases and improving overall quality of neonatal care.
— RadUnity (Madison) – Addresses the problem of inconsistency in medical imaging by centralizing the management of image creation before radiologists or AI solutions interpret or process the images.
— SPEAK.STUDIO (Brooklyn, Wis.) – A magical end-to-end podcasting platform and groundbreaking tech and content tool that enables everyone to capture, organize and monetize their voice through an AI-driven blockchain engine.
— Yam Education (Madison) – An EdTech platform that provides access to U.S.-licensed community college associate degrees, diplomas and certificates to African learners.
Event Details:
Chamber Members and Forward Fest pass holders: Free
Non-members: $20
NOTE: In fairness to all the participating companies, the doors will close and entry will be denied once the first company takes the stage.
Sponsors:
Pressure Chamber is presented by Michael Best.

Sponsored by the State of Wisconsin Investment Board, Wisconsin Alumni Research Foundation and UW–Madison Office of Business Engagement, Wisconsin Economic Development Corporation, WVV Capital, American Family Ventures, Baird Capital, 4490 Ventures, HealthX Ventures and Rock River Capital Partners.
Reception Sponsor: Fetch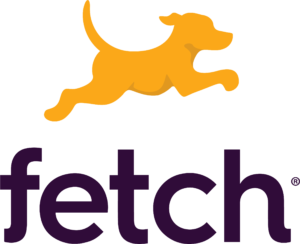 Community Sponsors: AirDeck, JP Cullen and The Gialamas Company.
Design Sponsor: KennedyC
For additional questions, contact:
Kevin Little
Vice President
Greater Madison Chamber of Commerce
(608) 443-1949
kevin@madisonbiz.com