Category: Member News
Learn who's growing, changing, moving and more! Stay on top of what's new with your neighboring businesses. We share news releases and announcements from your peers in the Madison area. Want to toot your own horn? Use our Submit Member News form to share your own stories.
Photo by Richard Hurd
gener8tor Madison Accelerator Announces Four Startups Selected for 2021 Cohort
MADISON, WISCONSIN – Nationally ranked startup accelerator gener8tor announced this year's cohort for its 12-week accelerator in Madison.
Each of the four companies selected from around the world to participate have received a $100,000 investment. Due to the pandemic, the accelerator programming has been virtual this year. The cohort kicked off on March 11 and will conclude with an in-person Premiere Night, where the startups pitch their businesses to investors and the public, on Aug. 17.
Photo by Richard Hurd
RENEW Wisconsin To Highlight Economic Impact from Focus on Energy
On Tuesday, June 29th, 2021 at 12:00pm, RENEW Wisconsin will host an informational webinar highlighting the statewide Focus on Energy program. Since 2001, Focus on Energy has empowered the people and businesses of Wisconsin to make smart energy decisions with enduring economic benefits.
On behalf of 107 Wisconsin electric and natural gas utilities, Focus on Energy's advances energy efficiency and renewable energy projects that through information and financial incentives. Focus on Energy has benefited Wisconsin's businesses and ratepayers and the grid itself by reducing energy demand and utility bills. During this webinar, participants will hear from business leaders about the financial benefits and the job creation spurred by Focus on Energy.
Panelists will include:
Charles McGinnis, Vice President of Sales at Johnson Controls
Tim Ulrich, EHS Manager at Cree Lighting
Benjamin Reynolds, Reynolds Transfer and Storage
Panelist Anticipated, American Family Insurance
The webinar is free and open to the public and any business looking for information about Focus on Energy programs and incentives. Anyone interested in attending the webinar should register at:
https://us02web.zoom.us/webinar/register/WN_Q1x6t1y-Sx6o6DzNj_CJZw, or find the event on RENEW's event calendar: https://www.renewwisconsin.org/event-calendar/.
Photo by Richard Hurd
Annual 'Race for Agrace' to Take Place September 19
FOR IMMEDIATE RELEASE
June 17, 2021
Contact: 
Liz Kopling, Director of Marketing & Communications
Cell: (608) 772-9653
Liz.kopling@agrace.org
Annual 'Race for Agrace' to Take Place September 19
Employee-organized fundraiser benefits community grief support
MADISON, Wis. – Every year, more than 2,000 adults and children throughout southern Wisconsin receive grief support from Agrace when they need help coping with the loss of a loved one. This essential community service is available to anyone who has experienced a loss due to death, even if the person who died was not an Agrace hospice care patient.
Communities are experiencing a growing need for grief support, heightened by the COVID-19 pandemic. Because Agrace does not receive any type of reimbursement from insurance for its grief support services, they are funded primarily by community donations. Proceeds from this year's Race for Agrace fundraiser will benefit the Agrace Grief Support Center in Fitchburg and the community grief support that Agrace provides throughout southern Wisconsin.
To ensure the safety and comfort of all participants, Race for Agrace is taking place Sunday, September 19 at 9 a.m. with a timed 5K or 1-mile run/walk at Agrace, 5395 E. Cheryl Parkway in Fitchburg, or at a distance virtually, for those who prefer to choose their own course.
The $25 per person registration fee includes a race t-shirt for participants age 11 and older. Pre-registration is required and the per person price increases after August 4. Interested Agrace supporters and running enthusiasts can register online now at Agrace.org/race.
"Grief can be a profoundly lonely and isolating experience," said Jessie Shiveler, Agrace community grief manager. "Our Grief Support Center and the community grief support services we offer are designed to help both adults and kids work through their grief to find hope after a death."
With help from the Agrace Foundation, the event is being organized by a team of volunteers and Agrace employees from throughout the organization. Last year's virtual-only race hosted nearly 400 participants and raised nearly $30,000.
The Race for Agrace is made possible by support from title sponsor The BerbeeWalsh Foundation, as well as other generous corporate sponsors and attendees. Complete details and information about sponsoring this event are available at agrace.org/race. Learn more about the Agrace Grief Support Center at agrace.org/griefcenter.
Founded in 1978, Agrace is a nonprofit, community-supported health care organization dedicated to providing high-quality care and support to people who are aging, ill, dying or grieving. With offices in Madison, Janesville, Baraboo and Platteville, Agrace serves nearly 1,500 patients and clients across southern Wisconsin every day.
###
Photo by Richard Hurd
Friends of MSCR to Hold Annual Golf Outing
June 11, 2021
Contact: Nicole Graper at ngraper@madison.k12.wi.us or 608-204-3017, or Mary Roth at mcrowley@madison.k12.wi.us or 608-204-3036
Friends of MSCR Golf Outing
Enjoy a fun day of golf & support a good cause!
Friends of MSCR is holding the 17th annual Fore Friends Golf Outing on Tuesday, July 20, at Cherokee Country Club, 5000 N. Sherman Ave, Madison. Event sponsors include Oak Park Place, Park Bank and Recker Painting. Additional sponsors are still needed, for sponsorship information go to https://birdease.com/mscr.
Enjoy 18 holes in this fun golf event – no need to be a pro. Network with community and business leaders and experience Cherokee Country Club! Check in begins at 9:30 am with lunch. A dinner, auction and awards program follow golf at 4:30 pm. Registration includes lunch, greens fees, golf cart, dinner and a golfer gift.
In 2020, Friends of MSCR funded these MSCR Programs and Services:
Installed sinks at the Allied Learning Center
Tech equipment to assist the Fitness & Arts Virtual Programs
Youth rain & weather gear for Outdoors Programs
Supplies for the Meadowood Food Pantry
Outdoor Gear for Henderson Cares Childcare
Spanish books for the Lincoln Cares Childcare Library
Jefferson & Whitehorse Middle Schools Cooking Clubs
East High School Soulful Productions Academy
The Friends of Madison School & Community Recreation (MSCR) is a non-profit organization that values MSCR as a vital community resource. Since 1926, MSCR has been Madison's community based public recreation department. Friends of MSCR support public recreation as an approach to enrich the lives of individuals and the community.
Go to mscr.org or call 608-204-3045 for information on golfing or sponsoring the event. Learn more at http://www.mscr.org/get-involved/friends-of-mscr/fore-friends-golf-outing
# # #
Photo by Richard Hurd
Marty Anderson Named GHC-SCW Chief Strategy and Business Development Officer
Madison, WI – Group Health Cooperative of South Central Wisconsin (GHC-SCW) is pleased to name Marty Anderson, MBA, Chief Strategy and Business Development Officer.
Most recently, Anderson was Chief Growth Officer at Security Health Plan where he developed a depth of understanding of the health care and health insurance market. He led the implementation of the Affordable Care Act (ACA) for the major provisions that took effect in 2014 and has been Security Health Plan's leading authority and media spokesperson on the ACA since that time. He also provided leadership on strategic planning.
"After a national search, Marty established himself as the clear #1 choice in a pool of highly qualified candidates, due to his extensive experience, knowledge base and appreciation for the GHC-SCW culture of service and unique staff model design," commented Dr. Mark Huth, GHC-SCW President and Chief Executive Officer. "Others have described Marty as 'a joy to work with and a great leader,' and I look forward to working with him in this important role on the GHC-SCW senior leadership team. He is a fantastic addition to the Cooperative."
In his role, Anderson will oversee insurance service operations – including sales, marketing, communications, advertising, media relations, business intelligence, pricing, underwriting and customer service. Additional priorities will be strategic planning and driving innovation through member-centric product and service development.
"I've invested more than 20 years working for mission-driven, nonprofit health care organizations that keep the customer at the forefront of decision making. It's apparent to me that Group Health Cooperative lives this same philosophy every day," said Anderson. "Customers aren't just some nebulous concept, they are our family, friends, neighbors and coworkers, and it's clear that this organization cares about improving the health and lives of our customers and the broader community."
His portfolio of expertise includes product development, sales strategy, measuring marketing return on investments, creating market segmentation models, developing marketing communications and market research techniques.
Anderson earned his Master of Business Administration Marketing degree from Capella University and his Bachelor of Science in Communications from the University of Wisconsin-Stevens Point.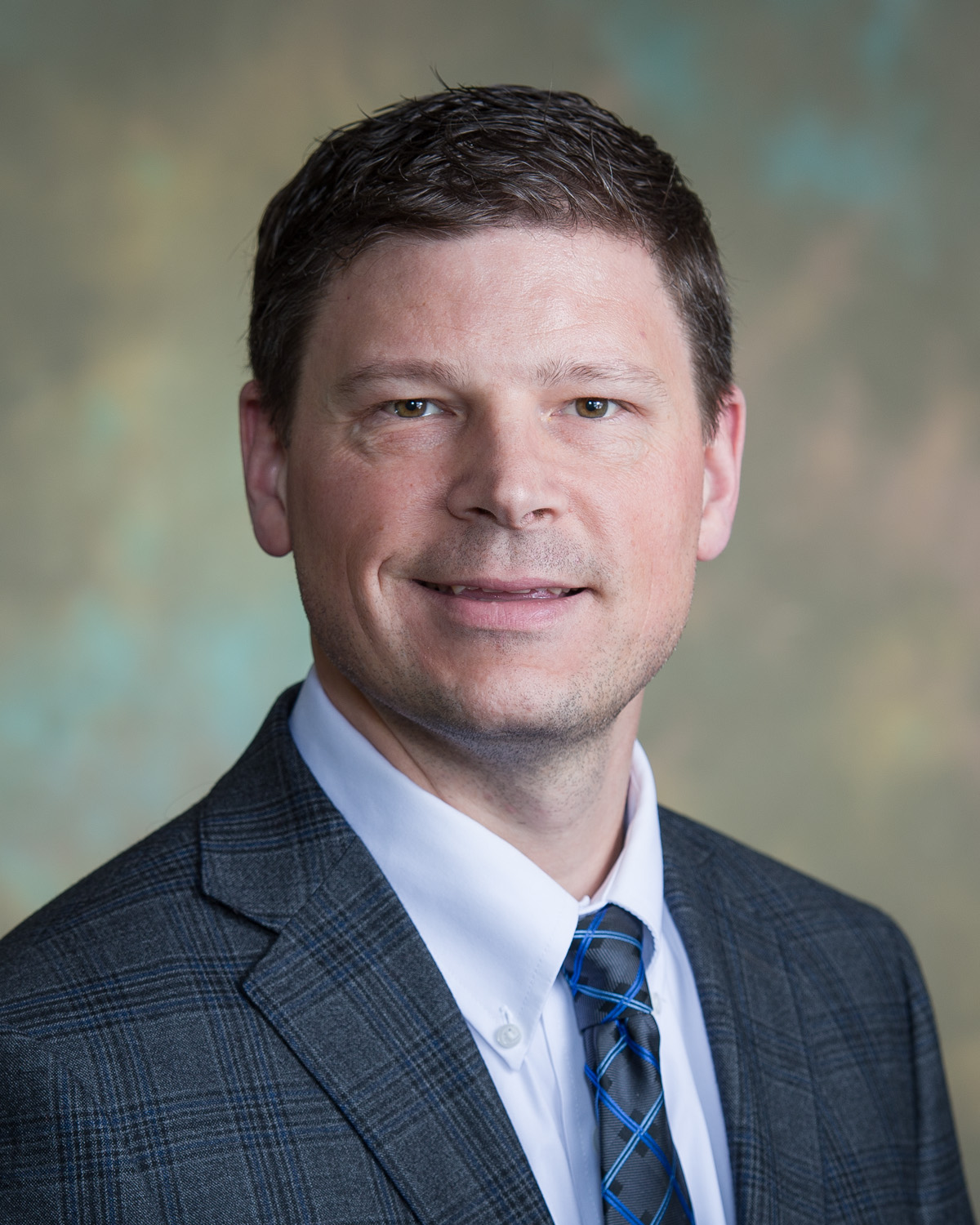 About GHC-SCW
Group Health Cooperative of South Central Wisconsin (GHC-SCW) is a nonprofit health plan that cares for more than 75,000 members. The Cooperative serves the greater Dane County area and the South Central Wisconsin region with both insurance and clinical services. GHC-SCW is the first health plan in Wisconsin to offer patients a money-back guarantee if they are not satisfied with their experience at a GHC-SCW clinic. GHC-SCW is perennially a national leader for quality, achieving the highest possible rating of 5 out of 5 nationally in 2019 and was the number one rated private plan in Wisconsin from 2006–2020 according to the National Committee for Quality Assurance (NCQA).
Media Contact:
Kate McLaughlin
Marketing and Communications Manager
Phone: 608-251-4156, Ext. 4453
kmclaughlin@ghcscw.com