Category: Member News
Learn who's growing, changing, moving and more! Stay on top of what's new with your neighboring businesses. We share news releases and announcements from your peers in the Madison area. Want to toot your own horn? Use our Submit Member News form to share your own stories.
Photo by Richard Hurd
Backline Seeking Three Milwaukee-Area Musicians or Bands For Third Accelerator Session and $20,000 Grants
Milwaukee (July 10, 2019) – Applications are being accepted through July 29 for the next musician accelerator program run by Backline, a grant and educational initiative of 88Nine Radio Milwaukee and gener8tor.
Backline-Seeking-Musicians-For-Third-Accelerator-Program-20000-Grants-FINAL.pdf
Photo by Richard Hurd
DeWitt Welcomes Two Attorneys to the Firm
FOR INFORMATION CONTACT:
Michelle M. Friedman
262-754-2877 / mmf@dewittllp.com
DEWITT WELCOMES TWO ATTORNEYS TO THE FIRM
MADISON | MILWAUKEE | MINNEAPOLIS – DeWitt LLP announced today that Kierre Elvington and Kimberly Ripp joined the firm. Elvington, an associate in the litigation and business practice groups, will practice from the firm's Brookfield office. Ripp, a family law partner, will practice from the firm's Madison office.
Kierre Elvington – Elvington is a first-year associate. He previously was a law clerk with DeWitt last summer. His experience includes an internship at Zendesk and clerking at Church Mutual Insurance Company. He earned his J.D., from the University of Wisconsin Law School and his B.A., in political science and government, from Georgia State University.
Kimberly Ripp – Ripp joins the firm with more than 24 years of experience in the family law arena. In particular, she is well versed in collaborative divorce and interdisciplinary divorce mediation. She serves clients throughout the Madison, Sun Prairie and surrounding areas in all matters related to divorce, custody, support, paternity, post decree issues, marital property agreements and more. Additionally, she offers estate planning advice in relation to wills and powers of attorney. Ripp earned her J.D., from the University of Wisconsin Law School, and a B.A., with distinction, from the University of Wisconsin-Madison. She is an active member of many family law organizations in and around Dane County including the Board of Directors for the Collaborative Family Law Council of Wisconsin, Dane County Collaborative Group, Dane County Family Law Group, International Academy of Collaborative Professionals and the Association of Family and Conciliation Courts. She is also actively involved in the Sun Prairie Chamber of Commerce and a recipient of the "Best Attorney" award from the Sun Prairie Star.
About DeWitt

DeWitt LLP is one of the ten largest law firms based in Wisconsin, with an additional presence in Minnesota. It has nearly 140 attorneys practicing in Madison and Metropolitan Milwaukee, Wisconsin, and Minneapolis, Minnesota, in a variety of legal areas and has the experience to service clients of all scopes and sizes. The firm is known for its work in several areas, including intellectual property, patents, trademarks and copyright law, civil rights litigation, construction litigation, corporate law, employment, environmental, employee benefits, estate planning, family law, government relations, health care, litigation, real estate, and tax law. More information is available at dewittllp.com.
###
Photo by Richard Hurd
Taliesin becomes a UNESCO World Heritage Site
Taliesin Preservation is pleased to announce the inscription of Taliesin to the UNESCO World Heritage list. UNESCO (United Nations Educational, Scientific, and Cultural Organization) recognizes landmarks or sites for having cultural, historical, or scientific relevance throughout the world.
The Frank Lloyd Wright Building Conservancy, an organization based in Chicago, IL has been spearheading this serial nomination of eight major works by Frank Lloyd Wright. The other buildings inscribed together with Taliesin are: Unity Temple (Oak Park, IL), Frederick C. Robie House (Chicago, IL), Hollyhock House (Los Angeles, CA), Fallingwater (Mill Run, PA), Herbert and Katherine Jacobs House (Madison, WI), Taliesin West (Scottsdale, AZ), and the Solomon R. Guggenheim Museum (New York, NY). These properties are recognized as prominently shaping architecture in the 20th-Century, spanning 50 years of Frank Lloyd Wright's career.
The nomination, which was originally reviewed by the World Heritage Committee in 2016 and announcement of the inscription was made on July 7, 2019, during the 43rd session of the World Heritage Committee in Baku, the Republic of Azerbaijan. The nomination has been in development for more than a decade with the voluntary participation and cooperation of all of the property owners and site stewards.
The effects of the nomination at Taliesin is primarily an honorary distinction, though it is expected to grow tourism, media coverage, and popularity. This inscription provides protections of the Taliesin property in addition to the National Historic Landmark (1976) protections. Taliesin is the only UNESCO World Heritage site open to the public in the state of Wisconsin.
"We're elated that Taliesin has been inscribed to the UNESCO World Heritage List. This will be a huge driving force for Taliesin, Spring Green, the Driftless Area, and the greater Midwest with increased visitation and visibility to a global audience. The lasting impact of this inscription will drive economic development to our region, to the State of Wisconsin, and beyond." – Carrie Rodamaker, Executive Director
At Taliesin Preservation we are dedicated to preserving the culture of Taliesin in addition to the built and natural environments that make up the 800-acre estate. Taliesin continues to be a laboratory for individuals to come together for thought exchange, multi-disciplinary learning-by-doing, and leading the next generation to address the human needs of our time. Taliesin Preservation embodies a spirit of innovation and thought-provoking solutions and creating an oasis for guests to experience what it truly means to be human.
Photo by Richard Hurd
Madison Ballet Welcomes Dancer, Choreographer & Arts Advocate Darwin Black
FOR IMMEDIATE RELEASE
JONATHAN SOLARI
(608) 210- 1676
jonathan@madisonballet.org
Madison Ballet Welcomes Dancer, Choreographer & Arts Advocate Darwin Black
Reception to be held at Table Wine on July 15th
MADISON, WI — Madison Ballet is proud to welcome visiting artist Darwin Black from Los Angeles. An advocate for equal access to the dance and the arts, Mr. Black's work as a dancer and choreographer has been celebrated nationally. He will work with students of the School of Madison Ballet for a one-week intensive. A public reception for Mr. Black and a brief performance will be held at Table Wine (2045 Atwood Ave.) at 6 p.m., Monday, July 15th, with a $10 suggested donation going directly to support the work of the School of Madison Ballet.
Darwin Black of Newark, New Jersey started his dancing at the age of 16.  In 2006, he graduated from Newark Arts High School under the direction of Ronnie D. Carney & Kim Richardson. Darwin furthered his training under Nancy Turano with the New Jersey Dance Theatre Ensemble. After a year of training at Alvin Ailey American Dance as a Fellowship Student under the Oprah Winfrey Scholarship, he began his professional career with the Miami Contemporary Dance Company, performing repertory by Ray Sullivan. Darwin later joined The Sacramento Ballet, performing ballets by George Balanchine, Twyla Tharp, Trey McIntyre and Matthew Neenan. He joined Pascal Rioult Dance Theater, touring throughout the country. Mr. Black danced as a freelance artist for Alaska Dance Theatre, Lustig Dance Theatre, Oakland Ballet, Nimbus Dance Works, Jennifer Muller/The Works, and he toured throughout Europe with Momix. Darwin later joined TU Dance under the leadership of Toni-Pierce Sands & Uri Sands.
Darwin's first original work as a choreographer, Saint Paul Ballet's "OFF THE BASE" premiered at The Cowles Center March 2017. October 2018, he Premiered "N.L.I.F" (Never Live In Fear) for Minnesota Dance Theatre.
Madison Ballet continues its growth and commitment to radical access to the arts after the announcement of Jonathan Solari as CEO last month. This year, Madison Ballet has embarked on a $1,000,000 dollar capital campaign, moved to new studios and offices on Odana Road, and hired Mr. Solari.
"Darwin is an artist whose skills have been sharpened with the great companies of our time, but his vision comes from his heart," said Mr. Solari. "From starting foundations providing opportunities for dancers from single-parent households to choreographing with boldness and strength, Darwin has found purpose in his work on and off stage. I imagine that sense of purpose will be contagious to our students and audiences."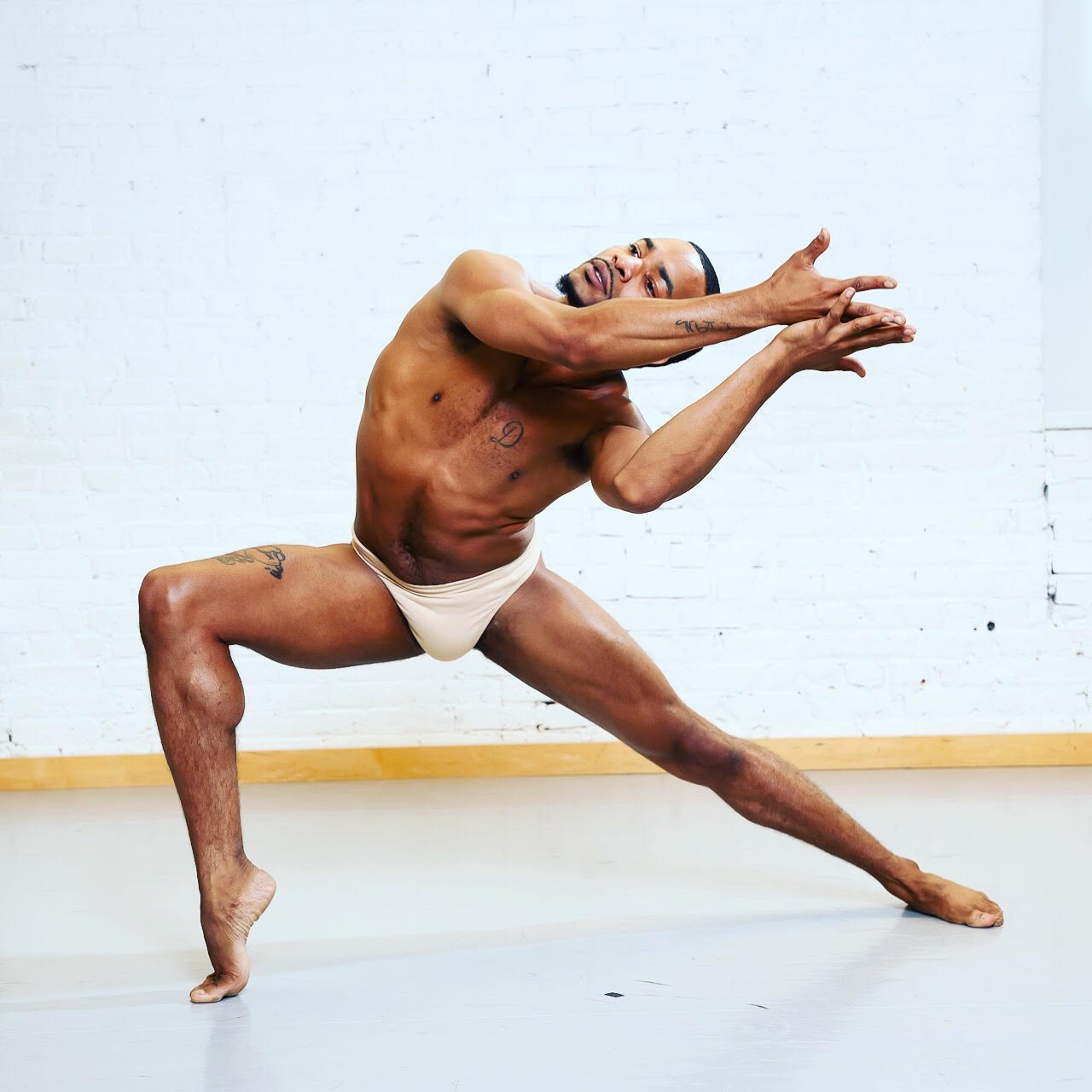 Photo by Richard Hurd
Agrace Offers Three August Grief Support Groups, Seeks Hospice Volunteers in Dane County
In August, three grief support programs will be offered at the Agrace Grief Support Center, 2906 Marketplace Drive, Fitchburg. The groups are open to the public and free to people whose family member was in hospice care in the past 12 months; fees can be lowered or waived for others, if needed. Call (608) 327-7118 with questions or to register.
Bridges Grief Support Group for grieving adults meets August 7 and 21, from 9:30 a.m. to 11 a.m., and August 14 and 28, from 6 p.m. to 7:30 p.m. No advance registration is needed, and participants may attend as often as they feel the need for support.
Summer Spouse/Partner Loss Support Group provides support from a trained counselor and other participants who understand the emotional nature of this loss. August meetings are Tuesday, August 13 and 27, from 4 p.m. to 5:30 p.m. No advance registration is needed, and participants may attend as often as they feel the need for support.
LGBTQ Spouse/Partner Loss Group is a six-week support group series for anyone who is part of the LGBTQ community and is grieving the death of their life partner. It meets Wednesdays, August 21 through September 25, from 5:30 p.m. to 7:30 p.m. Interested participants are asked to pre-register by August 5.
In addition, volunteers are needed across Dane County to make companionship visits to local Agrace HospiceCare patients in patients' homes, or in nursing homes or assisted living centers. Agrace also needs volunteers to provide hairstyling, hand massages, music performances and therapy dog visits. A volunteer training for these roles will be held August 19, from 5 p.m. to 9 p.m. at Agrace in Madison.
Volunteers can also help in Agrace's thrift stores, office, kitchen and gardens. A training for these roles will be held August 22, from 9 a.m. to 11 a.m. Pre-registration is required for both trainings. Call (608) 327-7163 to complete an application and interview.