Category:
Member News
Learn who's growing, changing, moving and more! Stay on top of what's new with your neighboring businesses. We share news releases and announcements from your peers in the Madison area. Want to toot your own horn? Use our Submit Member News form to share your own stories.
Photo by Richard Hurd
The American Family Insurance Institute for Corporate and Social Impact Entrepreneurs Fellowship Application
The American Family Insurance Institute for Corporate and Social Impact Fellowship for female entrepreneurs of color.
The Fellowship runs from July 10, 2023 through June 30, 2024.
This fellowship is dedicated to supporting early and emerging companies led by remarkable women of color who are preparing for significant growth and impact. Whether their ventures lie in the realm of art, technology, or any industry vertical, this fellowship provides resources, mentorship and a supportive community to help these female entrepreneurs unlock their full potential and thrive in their respective fields. We encourage women who have been justice impacted and veterans to apply.
Please read StartingBlock Code of Conduct. https://drive.google.com/file/d/1ufU0cfYzsE_ehtfhorGTDKefDp_efUV1/view?usp=share_link
In order to learn more about you and your company, we'd like you to complete the American Family Insurance Institute for Corporate and Social Impact Entrepreneurs Fellowship Application. Once we receive your application, we will be in touch to discuss next steps.
If you have questions, contact Leslie Weissburg at leslie@startingblockmadison.org.
Photo by Richard Hurd
WPS Charitable Foundation donates $188,000 so far in 2023
FOR IMMEDIATE RELEASE
Contact:
DeAnne Boegli
Vice President of Communications
608-512-5754
deanne.boegli@wpsic.com
WPS Charitable Foundation donates $188,000 so far in 2023
Focus is on mental health, education, and underserved populations
MADISON, Wis.—June 7, 2023—So far in 2023, the WPS Charitable Foundation has donated more than $188,000 to local organizations that support mental health, education, and the essential needs of children, senior citizens, and veterans.
Organizations that received money from the Foundation this year include:
Boulder Crest Foundation
Edgewood College Foundation
Mental Health America
NAMI National
PsychArmor
United Way of Dane County
Wisconsin Policy Forum
WMC Foundation
"This year, our Foundation chose to redefine our giving strategy so that half of available funds support organizations that work to destigmatize mental health," Moira Klos, the Foundation's Vice President of Board of Trustees, said. "Removing stigmas makes it acceptable to acknowledge when the coping mechanisms people use are not working. It also helps individuals acknowledge the need to seek assistance in their mental health journey."
About the WPS Charitable Foundation
The WPS Charitable Foundation was formed in 1986 to honor WPS' first president, Ray Koenig. The Foundation is a nonprofit charitable organization that focuses on enhancing the communities we call home by supporting organizations focused on health and wellness, especially of women and children, seniors, military and veterans, and underserved populations. The Foundation also funds the Ray Koenig Memorial Scholarship program. Each year, the program makes educational opportunities available through scholarship awards to children of employees of WPS Health Solutions and its subsidiaries.
###
Photo by Richard Hurd
Lake Ridge Bank's Jordan Casto Receives National Award
June 6, 2023 (MADISON, Wis.) – Jordan Casto, a Lake Ridge Bank Vice President-Business Banking, was recently recognized by Independent Community Bankers of America (ICBA) as one of their 40 Under 40: Emerging Community Bank Leaders of 2023.
ICBA's 40 Under 40 award recognizes community-minded, innovative leaders under 40 years old from across the country who represent the future of the community banking industry. Candidates are judged on character, leadership, community involvement, and innovation.
Casto's very first job at 15 years old was dressing up as the mascot for the bank where his older brother worked at the time. That experience of representing the bank at parades and other events made him realize that community banks truly care about community engagement and making life better for families. It was the beginning of his belief in what banking can really mean as a career that supports neighbors and neighborhoods.
Two recent initiatives helped Casto stand out among his peers nationally this year:
He researched and created protocols for handling projects that involve tax credits, enabling Lake Ridge Bank to help finance projects that serve a broader population within the community.

He created a "Get Started" guide to help prospective business owners better understand the complexities of running a business. The document outlines some of the basics for getting started more easily, including things like a typical timeline for certain aspects of business setup, how to register a new business with the State of Wisconsin, resources for bookkeeping and HR services, options for financing, and a handful of other ways to help them bridge that gap of knowledge more quickly and easily.
Casto is an active member of Wisconsin Bankers Association and the Middleton Chamber of Commerce, where he helps plan the annual Sip, Sample & Socialize event. For the past six years, Casto has also served on the Emerging Leadership Board (ELB) at the UW Carbone Cancer Center. As a cancer survivor himself, he knows firsthand how important and impactful the work of the UW Carbone Cancer Center can be. Casto also enjoys volunteering as a coach with the Middleton Youth Hockey Association.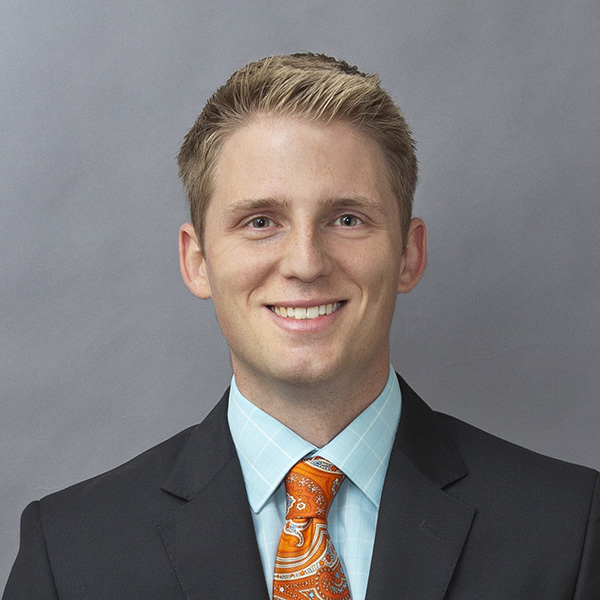 To learn more about all of the honorees, read the article in ICBA's "Independent Banker" magazine. For more information about how Lake Ridge Bank can help you establish, expand, or elevate your business, contact a member of the Business Banking Team.
###
For additional information, please contact Mark Schellpfeffer at mschellpfeffer@lakeridge.bank.
Photo by Richard Hurd
Summit Credit Union Awarded Top Workplaces in Madison, Milwaukee and the USA
FOR IMMEDIATE RELEASE
June 6, 2023
Media Contact:
Jason Waller
(608) 243-5000
publicrelations@summitcreditunion.com  
Summit Credit Union Awarded Top Workplaces in Madison, Milwaukee and the USA
Three employee-nominated designations for company during first 6 months of 2023
MADISON, Wis. — Summit Credit Union, a member-owned financial cooperative, has been named Top Workplaces in Madison, Milwaukee and the USA. These honors are judged using company-wide surveys.
"We have a strong purpose that drives our culture and engagement," said Summit CEO & President Kim Sponem. "We hire people who work hard and care about people. Those employees work to improve our members' lives through financial education and advice based on their needs. That's something we are all very passionate about."
Summit Credit Union was named one of the Top Workplaces in the USA in January. In March, Summit was named in the Top Workplaces in Greater Madison. And in May the credit union was awarded Top Workplaces in the Milwaukee area.
Nominated organizations were judged using company-wide surveys measuring employee engagement. Survey categories include communication and cooperation, development opportunities, leadership and more.
Highlighted benefits of working at Summit Credit Union include staff tuition assistance, student loan repayment assistance and helping employees pay their children's college tuition by offering them $1,000 per semester in aid for four years.
Offerings also include a paid Diversity Day each year that allows employees to spend a day learning about culture or race, plus birthdays off. There's also a wellness program that includes a 24/7 wellness center, a yoga studio, a sand volleyball court and bikes at its headquarters.
Summit is committed to creating a working environment that offers professional development opportunities while promoting diversity, equity and inclusion.
About Summit Credit Union  
Established in 1935, Summit Credit Union is a member-owned financial cooperative. Summit holds $6.4 billion in assets and has more than 240,000 members and 945 employees across 55 locations throughout south-central and southeastern Wisconsin. Since 2002, Kim Sponem has been CEO & President of Summit Credit Union, formerly known as CUNA Credit Union/Great Wisconsin Credit Union. Recognized for its excellence in employee engagement, Summit was named a Top Workplace in the USA in 2021, 2022 and 2023 by Top Workplaces USA and a Top Workplace in the Madison area for 2021, 2022 and 2023 by the Wisconsin State Journal.   
For more information, visit www.summitcreditunion.com or call 608-243-5000 or 800-236-5560.    
For additional media information, visit https://www.summitcreditunion.com/about-summit/press-room or follow Summit on Facebook, Instagram and Twitter.   
Photo by Richard Hurd
Vierbicher named one of Best Firms To Work For
REEDSBURG, WI – Vierbicher has been named an official Best Firms to Work For according to the Zweig Group!
Vierbicher ranked at #25 in the 50-99 Employees category and came in at #28 in the Civil Engineering category. Firms are evaluated comprehensively on firm culture, workplace practices, employee benefits, employee retention rates, professional development, and more – from both management and staff perspective. Awards are given in multiple categories based on firm size and discipline.
Zweig Group's Best Firms To Work For Awards honors outstanding workplaces at architecture, engineering, environmental, planning, construction, and related professional services (AEC) firms. Companies are recognized for their investment in the employee experience and creating an environment where their people feel valued, can make a difference, and can clearly see where their contribution fits into the overall mission and success of the firm.
"We believe this recognition reflects our commitment to the growth and success of our team," says Rod Zubella, Vierbicher CEO. "Honest and positive feedback from employees affirms that our core values are effectively helping us work better towards creating a culture that inspires people to deliver exceptional results."
Vierbicher, with offices in Madison, Reedsburg, Milwaukee, Prairie Du Chien, and Green Bay, delivers creative, yet proven and responsible solutions by applying the collaborative vision and expertise of our engineering, planning, and community development team.
###