Category: Accolades
Photo by Richard Hurd
Taliesin becomes a UNESCO World Heritage Site
Taliesin Preservation is pleased to announce the inscription of Taliesin to the UNESCO World Heritage list. UNESCO (United Nations Educational, Scientific, and Cultural Organization) recognizes landmarks or sites for having cultural, historical, or scientific relevance throughout the world.
The Frank Lloyd Wright Building Conservancy, an organization based in Chicago, IL has been spearheading this serial nomination of eight major works by Frank Lloyd Wright. The other buildings inscribed together with Taliesin are: Unity Temple (Oak Park, IL), Frederick C. Robie House (Chicago, IL), Hollyhock House (Los Angeles, CA), Fallingwater (Mill Run, PA), Herbert and Katherine Jacobs House (Madison, WI), Taliesin West (Scottsdale, AZ), and the Solomon R. Guggenheim Museum (New York, NY). These properties are recognized as prominently shaping architecture in the 20th-Century, spanning 50 years of Frank Lloyd Wright's career.
The nomination, which was originally reviewed by the World Heritage Committee in 2016 and announcement of the inscription was made on July 7, 2019, during the 43rd session of the World Heritage Committee in Baku, the Republic of Azerbaijan. The nomination has been in development for more than a decade with the voluntary participation and cooperation of all of the property owners and site stewards.
The effects of the nomination at Taliesin is primarily an honorary distinction, though it is expected to grow tourism, media coverage, and popularity. This inscription provides protections of the Taliesin property in addition to the National Historic Landmark (1976) protections. Taliesin is the only UNESCO World Heritage site open to the public in the state of Wisconsin.
"We're elated that Taliesin has been inscribed to the UNESCO World Heritage List. This will be a huge driving force for Taliesin, Spring Green, the Driftless Area, and the greater Midwest with increased visitation and visibility to a global audience. The lasting impact of this inscription will drive economic development to our region, to the State of Wisconsin, and beyond." – Carrie Rodamaker, Executive Director
At Taliesin Preservation we are dedicated to preserving the culture of Taliesin in addition to the built and natural environments that make up the 800-acre estate. Taliesin continues to be a laboratory for individuals to come together for thought exchange, multi-disciplinary learning-by-doing, and leading the next generation to address the human needs of our time. Taliesin Preservation embodies a spirit of innovation and thought-provoking solutions and creating an oasis for guests to experience what it truly means to be human.
Photo by Richard Hurd
Photo by Richard Hurd
Wisconsin's 'International Rising Star' Chocolatier to be Honored by the Academy of Chocolate Awards in London Next Month
In a few weeks, Vata Edari, master chocolatier and founder of CocoVaa Chocolatier in Madison, Wisconsin, heads to London to be honored by the Academy of Chocolate Awards at the 2019 awards ceremony in London, UK. CocoVaa once again "cleaned up" with 11 more awards including 3 of only a handful of gold awards handed out internationally for 2019.
Held at the iconic Claridge's Hotel in Mayfair, London – the most storied hotel in the world, and where 5 Michelin starred Eleven Madison Park is set to open its newest restaurant – the Academy spares no expense in its celebration of the world's best chocolatiers and craft chocolate makers. The Claridge's which has hosted the Academy of Chocolate Awards since it's inception, has been historically regarded as the 'extension of Buckingham Palace' due to its hosting of royalty dating back to Queen Victoria.
"It's the greatest honor to be recognized again by the Academy of Chocolate at this grand event," says Edari, who was named an International Rising Star by The Academy of Chocolate Awards in 2018, making her one of only a small handful of US nationals to ever make the Academy's Roll of Honour Board. "The best part of the awards ceremony is meeting other people in the industry, many of whom are women of color like me and who are rising quickly in the fine chocolate industry. I really applaud the AoC for holding this competition which is truly merit based giving us a fair chance to showcase our products to the world."
Alongside her own products, Edari carries single origin craft chocolate bars from fellow Academy Award winners she personally connected with at last year's ceremony. Among them is a fellow newcomer Elfi Maldonado who owns Qantu based in Quebec. Maldonado directly sources her beans from farmers in her native country of Peru. This year Qantu won 3 gold awards. "I very proudly carry Qantu's chocolate" says Edari, who carefully curates all products she sells with a focus on quality as well as provenance. "The backstories are important to me.Traceability connects us and gives us a greater respect for producers as well
as what we put in our bodies."
2019 marks CocoVaa Chocolatier's third year in business and its second year entering the prestigious Academy of Chocolate Awards. CocoVaa has now won 28 total awards since it first entered in 2018 in the world's most prestigious chocolate competition.
The Academy of Chocolate Awards based in the United Kingdom is the world's longest running fine chocolate competition. The competition's growth since its inception in 2005 highlights the increased strength of the fine chocolate market around the world. In its inaugural year, there were only 12 entries including well known chocolate makers and chocolatiers like Valrhona from France, Amedei from Italy, William Curley and Rococo out of the United Kingdom. In 2018 there were 1200 submissions and this year a record breaking 1500 entries from over 46 countries.
Entries are blind judged by a 100-plus committee include leading chocolatiers from across the industry as well as renowned food critics from the UK and overseas. Judging takes place for over 12 weeks in more than 25 sessions using a complex scoring rubric. The high standards are reflected by the fact that few silvers are awarded and gold awards are rare. This year, out of 9 categories in the filled chocolate competition only 4 categories even saw gold winners. A total of 5 gold awards in total were given. CocoVaa Chocolatier took 2 of those 5. In the categories where CocoVaa placed gold, it was the sole gold winner.
Similarly, in the bar competition, out of 14 categories only 6 categories saw gold winners, this includes CocoVaa Chocolatier whose Eliki bar – a favorite of Madison Mayor Satya Rhodes-Conway, placed gold. Edari uses a single origin white chocolate made by Venezuelan chocolate maker El Rey and she carefully infuses it with cardamom to make the gold winning bar.
"The awards have a special meaning to my company this year because I entered during a period of intense stress just following the completion of the buildout of my first brick and mortar and a really bumpy first few months," says Edari. Edari's entries this year also coincided with Valentine's Day which would produce a spike in revenues she badly needed. "Shipping all of my entries overseas overnight in the middle of Valentine's Day production was an adventure, and an expensive one, to say the least. Somehow, in the midst of all of the stress, I was able to produce more award winners. I feel especially proud of my wins this year because of that."
Edari who will be traveling to Europe with her 11 year old son Solomon, will make a stop in Ghent, Belgium for a brief stay with a fellow chocolatier who owns a shop there, before heading to the ceremony in London to collect her 11 awards for 2019.
CocoVaa Chocolatier is located at 1815 East Washington Avenue in Madison, Wisconsin and is open on Fridays, Saturdays and Sundays with plans to expand hours in the fall.
Source: CocoVaa Chocolatier Media Team
info@cocovaa.com
Photo by Richard Hurd
DeWitt's Intellectual Property Practice Group Recommended by IAM Patent 1000 and Managing Intellectual Property Magazine
FOR INFORMATION CONTACT:
Michelle M. Friedman
262-754-2877 / mmf@dewittllp.com
DeWitt's Intellectual Property Practice Group Recommended by IAM Patent 1000 and Managing Intellectual Property Magazine
MADISON/MILWAUKEE/MINNEAPOLIS – DeWitt LLP today announced its inclusion in the world's leading resource to Patent Professionals, the 2019 IAM Patent 1000 guide.  The guide recommends the Intellectual Property (IP) practice of the firm and its attorneys Joseph Miotke, Charles Sara and Christopher Scherer as top patent practitioners in Wisconsin.  In addition to IAM's recognition, Miotke, Sara and Scherer were recently designated as 2019 "IP Stars" by Managing Intellectual Property Magazine, the definitive guide to leading IP firms and lawyers.
IAM is known as the definitive 'go-to' resource for those seeking to identify world-class, private practice patent expertise and leading expert witnesses in the US.  It recognized DeWitt as a Silver Status firm in its listing, describing it as a "top Madison full-service firm, DeWitt possesses razor-sharp IP skills and is on a roll in patent practice right now."
IAM on Joseph Miotke: "When it is time to head into battle, the person you need by your side is Joseph Miotke, who is widely admired for his strategic and commercial approach to litigation. Distinguished by his passion for science, technology, engineering and mathematics education, entrepreneurship and economic development, Miotke is right at the heart of the innovation community in Milwaukee and Wisconsin, which has served to elevate his business thinking."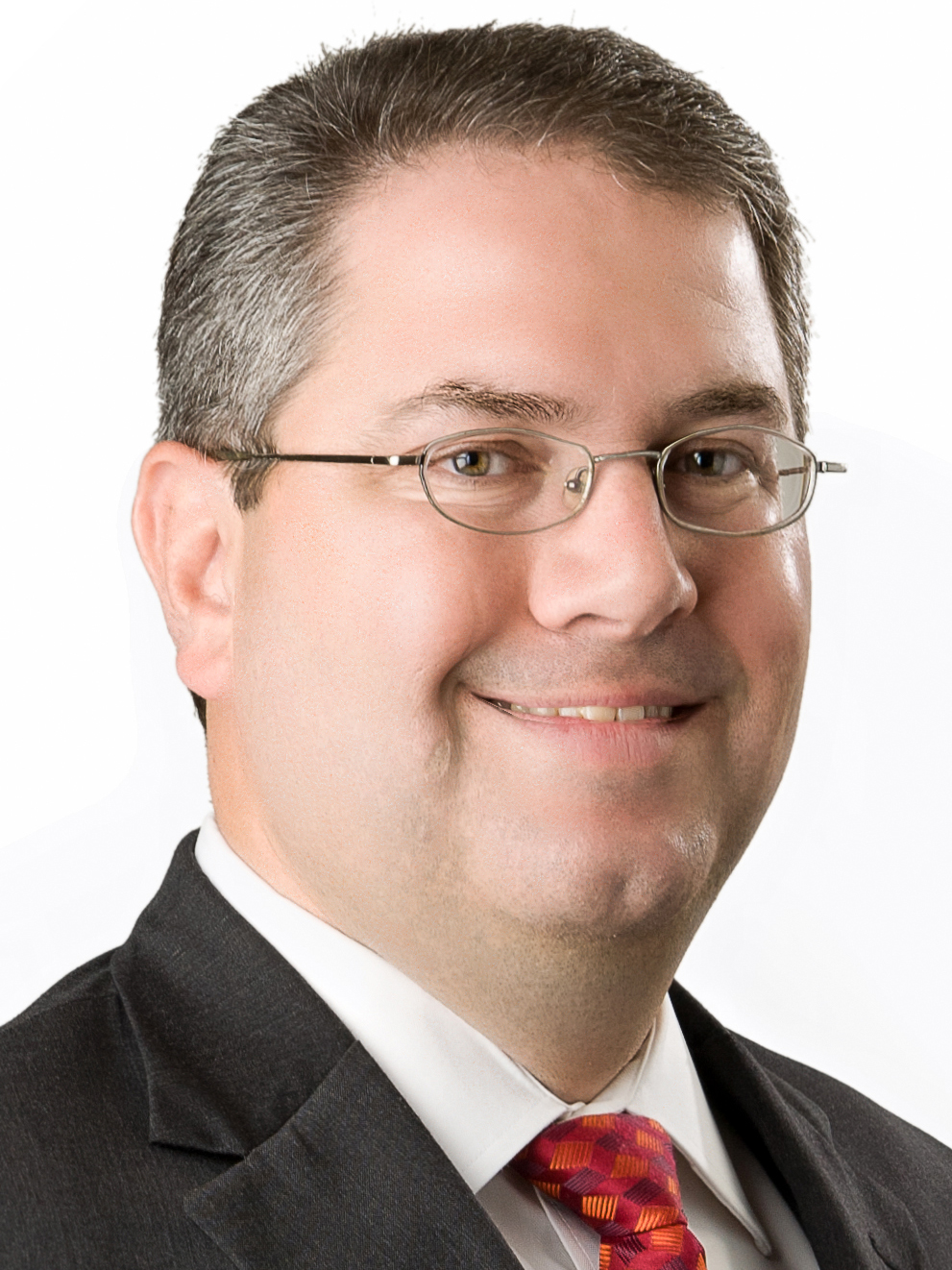 IAM on Charles Sara:  "Traditionally, DeWitt has been especially prized for its strategic counsel by the life sciences community and chemical, pharmaceutical and biotechnology innovators still come in their droves for cornerstone of the IP group Charles Sara. A consummate gentleman and brilliant strategic sounding board for colleagues and clients, Sara makes his 30-plus years of experience count in every engagement. A teacher and sports coach in a past life, he knows how to get the best out of the firm's associate pool."
IAM on Christopher Scherer: "…its software and electrical engineering activities are burgeoning under the watch of Chris Scherer, who makes his first appearance in the IAM Patent 1000 this year. A crackerjack portfolio manager and high-technologist who frequently serves as outsourced in-house counsel, he takes care of business in the literal sense."
Created by Intellectual Asset Management Magazine, IAM Patent 1000 identifies leading firms and individuals in all major areas of patent law and practice around the globe.  As with previous editions, to arrive at the 2019 rankings, IAM undertook an exhaustive qualitative research project to identify outstanding firms and individuals across multiple jurisdictions. When identifying the leading firms, factors such as depth of knowledge, market presence and the level of work on which they are typically instructed were all taken into account, as well as positive peer and client feedback.
About DeWitt
DeWitt LLP, is one of the ten largest law firms based in Wisconsin, with an additional presence in Minnesota.  It has nearly 140 attorneys practicing in Madison and Metropolitan Milwaukee, Wisconsin, and Minneapolis, Minnesota, in a variety of legal areas and has the experience to service clients of all scopes and sizes. The firm is known for its work in several areas, including intellectual property, patents, trademarks and copyright law, corporate law, commercial litigation, employment, environmental, employee benefits, government relations, immigration, international, litigation, real estate, tax, estate planning and family law,
More information is available at www.dewittllp.com.
###
Photo by Richard Hurd
Madison Banker to Serve as Officer of Wisconsin Bankers Association
FOR IMMEDIATE RELEASE
For more information, contact:
Eric Skrum, Wisconsin Bankers Association
608-441-1216 | (c) 608-445-6430 | eskrum@wisbank.com
Twitter: @wisbank
Madison Banker to Serve as Officer of Wisconsin Bankers Association
MADISON – Ken Thompson, president and CEO of Capitol Bank, Madison, will serve as the 2019-2020 vice chair of the Wisconsin Bankers Association (WBA).
The Wisconsin Bankers Association is the state's largest financial industry trade association, representing nearly 235 commercial banks and savings institutions, their nearly 2,300 branch offices and 23,000 employees. Thompson will serve as the chair of the association in 2021-2022.
Also serving as officers on the WBA Board are: Chair Mark Meloy, CEO of First Business Bank, Madison; Chair-Elect Paul Kohler, president and CEO, Charter Bank, Eau Claire; and Past Chair Dave Werner, president and CEO of Park Bank, Milwaukee.
Joining the board for three-year terms are: Al Araque, executive director – market director banking, JPMorgan Chase, New Berlin; Mark Erickson, regional president, MidWestOne Bank, Osceola; Timothy Kotnour, president & CEO, State Bank Financial, La Crosse; and Mark Wierman, president, Ixonia Bank. James Chatterton, president, National Exchange Bank, Fond du Lac was selected to serve the one-year unexpired term left vacant by Thompson's selection as Vice Chair.
Those continuing their terms on the board are: Christopher Del Moral-Niles, executive vice president/CFO, Associated Bank, Green Bay; Donna Hoppenjan, president & CEO, Mound City Bank, Platteville; Jerry Jacobson, president, Northwestern Bank, Chippewa Falls; Daniel Peterson, president/CEO, The Stephenson National Bank and Trust, Marinette; Thomas Reil, president, Waldo State Bank; Scot Thompson, president/CEO, Denmark State Bank; and Tom Van Pelt, president/CEO, Citizens State Bank, Hudson.
Photos available upon request.
The Wisconsin Bankers Association is the state's largest financial industry trade association, representing nearly 235 commercial banks and savings institutions, their nearly 2,300 branch offices and 23,000 employees.