Photo by Richard Hurd
WPS Health Solutions: Rest is not a suggestion, it is necessary for good mental health
FOR IMMEDIATE RELEASE
Contact:
DeAnne Boegli
Vice President of Communications
608-512-5724
deanne.boegli@wpsic.com
Rest is not a suggestion, it is necessary for good mental health
MADISON, Wis.—May 4, 2022—The fast pace of American culture is focused on being productive and driven—and always busy. It's a common refrain when someone is asked how they are doing or what is new: "I've been busy." This frantic pace impacts mental health and well-being.
When the COVID-19 pandemic made the world come to a halt, many people were forced to slow down and discovered that rest was missing from their hectic lives; perhaps experiencing rest for the first time in a long time—although there is a notable difference between rest and isolation. Rest is not a suggestion; it is a necessity. It isn't an escape or laziness; it is needed for living.
According to Dr. Ken Robbins, Medical Director of Behavioral Health for WPS Health Solutions, rest provides many health benefits, such as reducing stress, lowering the risk of heart disease, restoring mental energy, and better-quality sleep. It improves a person's mood, immune system, and metabolism.
"Resting is more than napping or watching a show. Resting with intention means disconnecting from our devices completely, reading literature, not in the pursuit of productivity but the pursuit of rest and enjoyment. Spending time with a garden, connecting to nature, working on a puzzle, or creating space to play," Dr. Robbins says. "All these things and more will benefit our physical well-being and improve overall mental health."
The world is opening back up, people are returning to their offices, sports are in full swing, and people's lives are quickly returning to "normal." Perhaps people should evaluate if returning to the old standard of "I'm busy" is the best thing and look at how to prioritize rest for rejuvenated, recharged, and more connected lives.
About WPS Health Solutions®
Wisconsin Physicians Service Insurance Corporation (WPS Health Solutions), founded in 1946, is a nationally regarded benefits administrator for a variety of U.S. government programs and a leading not-for-profit health insurer in Wisconsin. WPS Health Solutions serves active-duty and retired military personnel, seniors, individuals, and families in Wisconsin, across the U.S., and around the world. WPS Health Solutions, headquartered in Madison, Wis., has more than 2,700 employees. Within the enterprise, there are three divisions: WPS Government Health Administrators, WPS Military and Veterans Health, and WPS Health Insurance/WPS Health Plan/EPIC Specialty Benefits. For more information, please visit wpshealthsolutions.com.
Photo by Richard Hurd
UW Health: Opportunity for Businesses to Show Appreciation for Nurses
UW Health partners with Greater Madison Chamber of Commerce to encourage discounts for all community RNs in May 2022
UW Health is proud to partner with the Greater Madison Chamber of Commerce to encourage local businesses to consider offering discounts to nurses in our community during National Nurses Week, May 6-12 or throughout the month of May.
Nurses Week poses a unique opportunity for Madison businesses to show their appreciation for all the highly valued nurses in our community—often considered healthcare heroes—who've endured an exceptionally long pandemic. This opportunity would allow the Chamber and member businesses to thank all nurses (not just UW Health nurses) during this special time.
"Local discounts have been provided in the past and our nurses love it," states Nichole Lloyd, BSN, RN, Chair of the UW Health Nursing Recognition Council. "Food options are always popular as nurses often pick it up on their way to work or after a long shift, or they order meals for teams during a shift. It also makes the nurses feel appreciated and supported by the community." Lloyd comments that discounts at any local business are always appreciated among her nursing colleagues.
If your business is able to offer a discount to nurses in the Greater Madison Area from May 6-12 or throughout the month of May, please complete this simple form by Friday, April 29. UW Health and the Chamber will then share the final list of participating businesses to make all community nurses aware of these local discounts.
Please direct any questions to: JoAnn Feeney, UW Health Nursing Administration, at jfeeney@uwhealth.org
We hope you consider this opportunity to show your business's support of community nurses while enjoying some added exposure for your business among thousands of nurses.
Photo by Richard Hurd
WPS health plans to cover at-home COVID-19 tests
FOR IMMEDIATE RELEASE
Contact:
DeAnne Boegli
Vice President of Communications
608-512-5754
deanne.boegli@wpsic.com
WPS health plans to cover at-home COVID-19 tests
New coverage is effective as of Jan. 15, 2022
MADISON, Wis.—Jan. 14, 2022—To help slow the spread of COVID-19, the federal government recently passed guidelines making at-home testing more accessible. WPS Health Insurance and WPS Health Plan will cover the costs of home testing kits in accordance with the new requirements.
Individuals with private health insurance coverage or covered by a group health plan who purchase an over-the-counter COVID-19 diagnostic test authorized, cleared, or approved by the U.S. Food and Drug Administration—online or at a store—can be reimbursed for the full cost beginning Jan. 15, 2022.
This coverage will apply until the end of the public health emergency.
WPS customers can purchase up to eight tests per month for each person with coverage.
There is no limit on the number of tests, including at-home tests, that are covered by WPS when the tests are ordered or administered by a health care provider following an individualized clinical assessment. That includes WPS customers who need testing due to underlying medical conditions.
There are no cost-sharing requirements, such as deductibles, copayments, or coinsurance, nor prior authorization or other medical management requirements.
For those on Medicare, the Department of Health and Human Services offers free, at-home tests to community health centers and Medicare-certified health clinics for distribution at no cost to patients and community members.
For more information on how the program works for WPS customers, please visit wpshealth.com/covid19. More information is also available on the Department of Health and Human Services website.
About WPS Health Insurance
As one of the largest health benefits providers in the state, Wisconsin Physicians Service Insurance Corporation (WPS Health Insurance) remains not-for-profit and offers high-quality health plans to the public and private sectors. Headquartered in Madison, Wis., WPS Health Insurance has more than 3,400 employees. WPS Health Insurance offers Preferred Provider Organization health plans for individuals and groups, third-party administrator services, plus Medicare supplement plans and Medicare prescription drug plans. Visit wpshealth.com for more information.
About WPS Health Plan
WPS Health Plan, Inc. (WPS Health Plan) is a fresh choice in a crowd of big, impersonal, national health insurance giants. Based in Green Bay, Wis., WPS Health Plan continues its tradition of Wisconsin-based service and is always looking for ways to make owning and using health insurance easier. WPS Health Plan offers Health Maintenance Organization and Point-of-Service plans to the group and individual markets in eastern and north-central Wisconsin, plus third-party administrator services. Visit wpshealth.com/healthplan for more information.
###
Photo by Richard Hurd
Madison Ballet Cancels Indoor Performances of A Midsummer Night's Dream Due to Rising COVID-19 Concerns
FOR IMMEDIATE RELEASE
AUGUST 25, 2021
Madison Ballet Cancels Indoor Performances of A Midsummer Night's Dream Due to Rising COVID-19 Concerns
Company is exploring safer alternatives to bring Midsummer to audiences this fall
Madison, WI – Madison Ballet is saddened to announce the cancellation of its upcoming performances of A Midsummer Night's Dream at the Overture Center, originally scheduled to run September 17-26. After closely monitoring the recent surge in COVID-19 cases in Dane County, the organization plans to pivot to safer alternatives for audiences to experience this magical production.
This difficult decision results from the growing health and safety concerns as COVID-19 and Delta variant cases rise. "The health and safety of our audiences, artists, staff, and community remains our top priority," says CEO, Jonathan Solari. "We are particularly concerned with the safety of our youngest audience members and dancers who, because of their age, are not yet eligible to be vaccinated." Given that Midsummer is a show filled with magical characters and storylines, the audience was expected to include many families with children under the age of 12.
Though Madison Ballet has cancelled the performances at the Overture Center, the company is continuing to rehearse and is exploring safer ways to present the show, possibly in an outdoor setting. "We are committed to honoring the work of our artists, many of whom were in the cast for this production when the lockdown began in 2020. For them, bringing this to the stage–however it happens–will be a true triumph of the creative spirit," says Solari. The organization plans to share filmed performances of Midsummer for freeonline, and is also exploring the possibility of inviting smaller in-person audiences to free outdoor performances.
Madison Ballet will contact all current Midsummer ticket holders directly to offer a full refund or an opportunity to donate the cost of their ticket as a gift to Madison Ballet. All donated ticket funds will directly support Madison Ballet's artists and offset the cost of producing A Midsummer Night's Dream as a non-paid, public performance.
For the most up-to-date information on Madison Ballet's A Midsummer Night's Dream, please visit www.madisonballet.org/performances.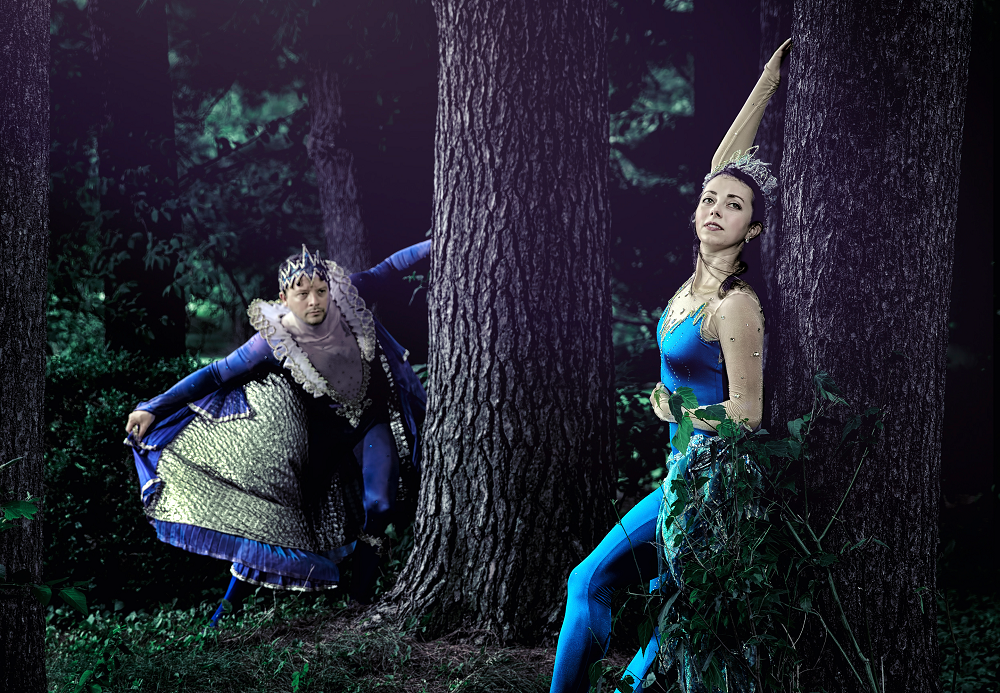 For 40 years, Madison Ballet has been an integral part of the vibrant Dane County arts community. Full-scale productions of inspiring traditional ballets, innovative contemporary performances, and the timeless holiday tradition of "The Nutcracker" reach more than 13,000 people each year. The School of Madison Ballet empowers students of all ages and skill levels with the poise, confidence, discipline, and fundamental life skills intrinsic to the study of dance. Outreach programming, presented in partnership with dozens of local school and community groups, enriches thousands of young people's lives by introducing them to the joy of dance.
Contact: Lexi Janssen, Marketing Manager
Phone: (262) 402-2358
Email: lexi@madisonballet.org
###
Photo by Richard Hurd
GHC-SCW Requiring Employees to Receive COVID-19 Vaccine
GHC-SCW Requiring Employees to Receive COVID-19 Vaccine
92% of employees have been vaccinated.
Madison, WI – Group Health Cooperative of South Central Wisconsin (GHC-SCW) announces that all employees must receive at least one dose of the COVID-19 vaccination by November 1, 2021, unless they receive an exemption for religious or medical reasons.
92% of the 800 GHC-SCW employees have been vaccinated already. The announcement aligns with area health care partners and organizations across the state and nation that are mandating COVID-19 vaccines.
"We have an obligation to not only provide the safest possible environment for our patients but also to lead by example. The absolute best way to protect yourself from serious illness is to get the vaccine. We are going to practice what we preach. And of course, we also feel it is our responsibility to provide a workplace free of known hazards for our incredibly dedicated team of frontline workers," said Dr. Mark Huth, GHC-SCW President and Chief Executive Officer. "We adopted this policy to safeguard the health of our employees, their families, and of course, our members, patients, and the communities we live in from infectious diseases that vaccinations are proven to reduce."
Current information about receiving the COVID- 19 vaccine is always available at ghcscw.com.
About GHC-SCW
Group Health Cooperative of South Central Wisconsin (GHC-SCW) is a nonprofit health plan that cares for more than 75,000 members. The Cooperative serves the greater Dane County area and the South Central Wisconsin region with insurance and clinical services. GHC-SCW is the first health plan in Wisconsin to offer patients a money-back guarantee if they are not satisfied with their experience at a GHC-SCW clinic. GHC-SCW is perennially a national leader for quality, achieving the highest possible rating of 5 out of 5 nationally in 2019 and was the number one rated private plan in Wisconsin from 2006–2020 according to the National Committee for Quality Assurance (NCQA).
Media Contact:
Kate McLaughlin
Marketing and Communications Manager
Phone: 608-251-4156, Ext. 4453
kmclaughlin@ghcscw.com