Photo by Richard Hurd
Madison Ballet Cancels Indoor Performances of A Midsummer Night's Dream Due to Rising COVID-19 Concerns
FOR IMMEDIATE RELEASE
AUGUST 25, 2021
Madison Ballet Cancels Indoor Performances of A Midsummer Night's Dream Due to Rising COVID-19 Concerns
Company is exploring safer alternatives to bring Midsummer to audiences this fall
Madison, WI – Madison Ballet is saddened to announce the cancellation of its upcoming performances of A Midsummer Night's Dream at the Overture Center, originally scheduled to run September 17-26. After closely monitoring the recent surge in COVID-19 cases in Dane County, the organization plans to pivot to safer alternatives for audiences to experience this magical production.
This difficult decision results from the growing health and safety concerns as COVID-19 and Delta variant cases rise. "The health and safety of our audiences, artists, staff, and community remains our top priority," says CEO, Jonathan Solari. "We are particularly concerned with the safety of our youngest audience members and dancers who, because of their age, are not yet eligible to be vaccinated." Given that Midsummer is a show filled with magical characters and storylines, the audience was expected to include many families with children under the age of 12.
Though Madison Ballet has cancelled the performances at the Overture Center, the company is continuing to rehearse and is exploring safer ways to present the show, possibly in an outdoor setting. "We are committed to honoring the work of our artists, many of whom were in the cast for this production when the lockdown began in 2020. For them, bringing this to the stage–however it happens–will be a true triumph of the creative spirit," says Solari. The organization plans to share filmed performances of Midsummer for freeonline, and is also exploring the possibility of inviting smaller in-person audiences to free outdoor performances.
Madison Ballet will contact all current Midsummer ticket holders directly to offer a full refund or an opportunity to donate the cost of their ticket as a gift to Madison Ballet. All donated ticket funds will directly support Madison Ballet's artists and offset the cost of producing A Midsummer Night's Dream as a non-paid, public performance.
For the most up-to-date information on Madison Ballet's A Midsummer Night's Dream, please visit www.madisonballet.org/performances.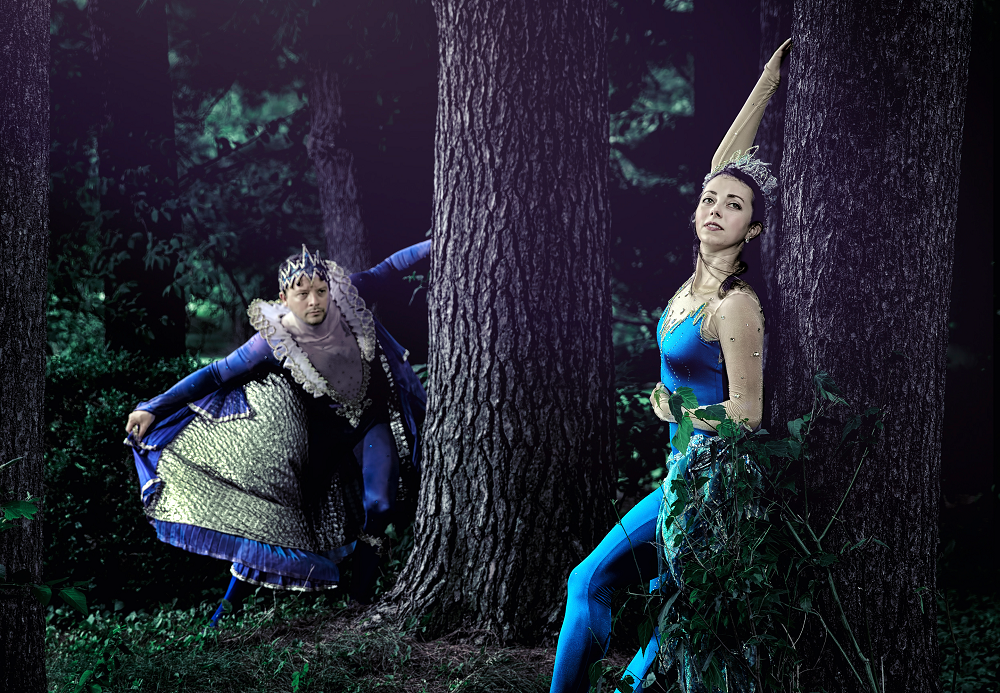 For 40 years, Madison Ballet has been an integral part of the vibrant Dane County arts community. Full-scale productions of inspiring traditional ballets, innovative contemporary performances, and the timeless holiday tradition of "The Nutcracker" reach more than 13,000 people each year. The School of Madison Ballet empowers students of all ages and skill levels with the poise, confidence, discipline, and fundamental life skills intrinsic to the study of dance. Outreach programming, presented in partnership with dozens of local school and community groups, enriches thousands of young people's lives by introducing them to the joy of dance.
Contact: Lexi Janssen, Marketing Manager
Phone: (262) 402-2358
Email: lexi@madisonballet.org
###
Photo by Richard Hurd
GHC-SCW Requiring Employees to Receive COVID-19 Vaccine
GHC-SCW Requiring Employees to Receive COVID-19 Vaccine
92% of employees have been vaccinated.
Madison, WI – Group Health Cooperative of South Central Wisconsin (GHC-SCW) announces that all employees must receive at least one dose of the COVID-19 vaccination by November 1, 2021, unless they receive an exemption for religious or medical reasons.
92% of the 800 GHC-SCW employees have been vaccinated already. The announcement aligns with area health care partners and organizations across the state and nation that are mandating COVID-19 vaccines.
"We have an obligation to not only provide the safest possible environment for our patients but also to lead by example. The absolute best way to protect yourself from serious illness is to get the vaccine. We are going to practice what we preach. And of course, we also feel it is our responsibility to provide a workplace free of known hazards for our incredibly dedicated team of frontline workers," said Dr. Mark Huth, GHC-SCW President and Chief Executive Officer. "We adopted this policy to safeguard the health of our employees, their families, and of course, our members, patients, and the communities we live in from infectious diseases that vaccinations are proven to reduce."
Current information about receiving the COVID- 19 vaccine is always available at ghcscw.com.
About GHC-SCW
Group Health Cooperative of South Central Wisconsin (GHC-SCW) is a nonprofit health plan that cares for more than 75,000 members. The Cooperative serves the greater Dane County area and the South Central Wisconsin region with insurance and clinical services. GHC-SCW is the first health plan in Wisconsin to offer patients a money-back guarantee if they are not satisfied with their experience at a GHC-SCW clinic. GHC-SCW is perennially a national leader for quality, achieving the highest possible rating of 5 out of 5 nationally in 2019 and was the number one rated private plan in Wisconsin from 2006–2020 according to the National Committee for Quality Assurance (NCQA).
Media Contact:
Kate McLaughlin
Marketing and Communications Manager
Phone: 608-251-4156, Ext. 4453
kmclaughlin@ghcscw.com
Photo by Richard Hurd
WPS Health Solutions outlines plan for more workers to return to the office
FOR IMMEDIATE RELEASE
Contact:
DeAnne Boegli
Vice President of Communications
608-977-7343
deanne.boegli@wpsic.com
WPS Health Solutions outlines plan for more workers to return to the office
MADISON, Wis.—May 6, 2021—WPS Health Solutions is developing a plan that envisions how the work environment will change as more people are vaccinated against COVID-19. When the pandemic was declared in March 2020, WPS rapidly deployed remote technology so approximately 93% of employees could work from home to reduce the spread of the virus.
More than 350 employees currently are working on-site in WPS facilities across five states. As of May 1, WPS had a total of 3,586 employees and contract workers.
Now, WPS leaders are talking about the "New WPS Workplace," which includes a return to the office for some, while others continue working from home or use a combination of the two options. In addition, geographic limitations on new hires have been reduced, allowing for candidates to be permanently remote from many states.
"Our return to using WPS office facilities will be a process, not an event," says President and CEO Mike Hamerlik. "The safety of our employees remains our number one priority. As more and more people receive the vaccines and restrictions in office settings are relaxed, WPS will start bringing employees back. We are preparing our facilities and working toward the date of Sept. 7 to have operations functioning at new, on-site levels."
The decision process on who returns to a WPS facility starts with a discussion between employees and supervisors.
"The September date allows the company, you and your supervisor, and your families time to plan whether and how you might return to a WPS office," Hamerlik said in an April message to employees.
He also urged all employees to get vaccinated. "I ask that you do your part and get fully vaccinated as soon as possible. Even if you continue to work from home, you may at some point be called into the office for meetings or temporary duty. We want to make sure that everyone is as safe as possible in the workplace."
WPS leaders anticipate that up to 60% of the WPS workforce will be remote after the pandemic. As a result, the company is reducing office space and reevaluating real estate plans. As announced in March, WPS signed a letter of intent with One City Schools for purchase of the Nordby Building located on WPS' campus in Monona. Leased office space has been reduced or consolidated in other WPS locations.
"We will be changing how we design our offices, with fewer cubicles and more collaborative spaces. There will be more 'hotel' desks and offices, which will be available for remote workers who no longer need their own dedicated space," says Andrew McCready, Director of Facility Operations.
Steps have been outlined for those who are ready to return to the office. Employees start with a conversation with their supervisor to define work schedule, location, and equipment needs. Return-to-office applications are reviewed by various teams, including Human Resources, Facility Operations, and Information Technology.
Once a return date is approved, the employee must follow current COVID-19 protocols, including wearing a mask, appropriate social distancing, and completing a wellness survey upon entry.
About WPS Health Solutions
Wisconsin Physicians Service Insurance Corporation is a nationally regarded benefits administrator for a variety of U.S. government programs and a leading not-for-profit health insurer in Wisconsin. Wisconsin Physicians Service Insurance Corporation utilizes "WPS Health Solutions" to refer to our entire enterprise. Within our enterprise, there are three divisions, including Government Health Administrators, Military and Veterans Health, and WPS Health Insurance/WPS Health Plan/EPIC Specialty Benefits. WPS Government Health Administrators manages Medicare Part A and Part B benefits for millions of seniors in multiple states, and WPS Military and Veterans Health serves millions of members of the U.S. military and their families through TRICARE and Veterans Affairs programs. Wisconsin Physicians Service Insurance Corporation has been based in Madison, Wis., for 75 years. For more information, please visit wpshealthsolutions.com.
Photo by Richard Hurd
Stoughton Trailers to Host Vaccine Clinic
STOUGHTON, Wis. (Tuesday, March 30, 2021) — Stoughton Trailers, LLC, will offer a COVID-19 vaccine clinic for its employees at the company's Plant 6 location, 1111 Veterans Road, on Friday, April 2.
Read the full press release here.
Photo by Richard Hurd
DoorDash Announces Winners of the Madison COVID-19 Restaurant Relief Grants
FOR IMMEDIATE RELEASE
March 4, 2021
Contact: press@doordash.com
DOORDASH ANNOUNCES WINNERS OF THE MADISON COVID-19 RESTAURANT RELIEF GRANTS
Winners will use funds provided by DoorDash's Main Street Strong effort to help offset the costs associated with running a restaurant amid the ongoing pandemic and local dining restrictions.
MADISON, WI – Today DoorDash announced the winners of the COVID-19 Restaurant Relief Grant program provided through its Main Street Strong effort. These grants are a part of DoorDash's five-year, $200 million Main Street Strong Pledge to empower local communities, which included a $10 million grant effort across select cities, states, and counties in the U.S. and Canada.
The grants are being administered by Hello Alice and can be used to cover operating costs during this challenging time, including rent, payroll, purchasing PPE, expanding outdoor dining capacity, and other expenses.
The below Madison restaurants have been selected to receive $5,000 grants through the program:
Bierock
Bistro 525
Cafe Domestique
Cranberry Creek Cafe & Catering
Crostini Sandwiches 
Dotty Dumpling's Dowry
El Rancho Dos Mexican Grill 
Estacion Inka
Fair Trade Coffee House
Gates & Brovi
Green Owl Cafe
Harvest
La Taguara
Lazy Oaf Lounge
Madison's
Mad Seafood Boiler 
Mickie's Dairy Bar
Nick's Restaurant 
Off Broadway Drafthouse 
Orient House Chinese Restaurant 
Osteria Papavero
Parkway Family Restaurant 
Pizza Extreme
Roll Play
Salads UP
Sconniebar
Teddywedgers 
The Jet Room
Tutto Pasta State Street
Valentia Coffee
All restaurants who applied for a grant will receive free access to the Hello Alice platform, which offers peer-to-peer networking, mentorship, and tools such as the COVID-19 Restaurant Resource Center, a curated list of industry-specific resources, information from fellow restaurant and food service owners about the challenges they're facing, and how-to guides designed to help restaurants reopen the doors and get back to business. Hello Alice will begin grant distribution in March, with all restaurants receiving their grant by early May.
"We are very excited to have been selected as recipient," said Sofia R. Pezua, Manager, Estacion Inka. "As we are struggling to cover our business expenses, this grant will allow us to meet those needs and continue to keep our doors open for takeout and delivery while more measures are put in place for restaurants to be able to open for dine-in safely. Thank you!"
When launching the program, Madison Mayor Satya Rhodes-Conway said, "COVID-19 has been devastating nationwide, and has taken a serious toll on our small businesses. Restaurants have searched tirelessly for resources to keep their doors open during the pandemic, as they've faced a number of hurdles. I'm thrilled about DoorDash's relief contributions which will help safeguard our local restaurants during this time of crisis."
"Restaurants have faced unprecedented challenges in the last year, and DoorDash is proud to support them," said Alexi Madon, Senior Manager, Government Relations, Central at DoorDash. "It is our hope that these grants will help restaurants as they continue to navigate the challenges posed by the COVID-19 crisis."
During the first round of DoorDash's Main Street Strong COVID-19 relief grants in 2020, 85% of restaurants stated that one of the biggest impacts on their business was reduced sales due to COVID restrictions, and 82% cited lost revenue attributed to the declining economy.
During the COVID-19 pandemic, DoorDash has taken significant active steps to ensure the safety of its entire community, including providing:
● $120 million in commission relief and marketing investments
● 50% reduction in commissions for local restaurants with five or fewer locations in the first months of the pandemic, plus 0% commissions for the first 30 days for restaurants new to DoorDash
● Free personal safety equipment for Dashers, including hand sanitizer, gloves, wipes, and masks
● Two weeks of earnings replacement for eligible Dashers affected by COVID-19
●   COVID-19 screenings and telemedicine appointments for just $4 for Dashers, per visit
●   Partnering with BlueVine, a leading provider of small business banking solutions, to provide a customized Payment Protection Program (PPP) application for merchant partners to help make PPP loans more accessible.
For a full list of winners across the U.S. and Canada, see Hello Alice's blog here. Read more about DoorDash's latest efforts to help the local merchants, Dashers and communities it serves here.
###
About DoorDash
DoorDash is a technology company that connects consumers with their favorite local and national businesses in more than 4,000 cities and all 50 states across the United States, Canada, and Australia. Founded in 2013, DoorDash enables local businesses to address consumers' expectations of ease and immediacy and thrive in today's convenience economy. By building the last-mile logistics infrastructure for local commerce, DoorDash is bringing communities closer, one doorstep at a time.