Category:
Expansions/Relocations
Photo by Richard Hurd
Madison Ace Hardware: 'We look forward to becoming a helpful and valuable neighbor to the community'
A new Ace Hardware store opened in Madison, Wisconsin, on Monday, May 23.
The store is located at 209 Cottage Grove Road and will bring "personal, knowledgeable and helpful service" to the residents of Madison, according to a press release.
"Our mission is to provide customers with the neighborly advice and assistance they have come to expect from Ace," Ace officials said. "We look forward to becoming a helpful and valuable neighbor to the community, both inside and outside the walls of our store."
Photo by Richard Hurd
Investors Associated LLP: Construction Underway on New Commerce Building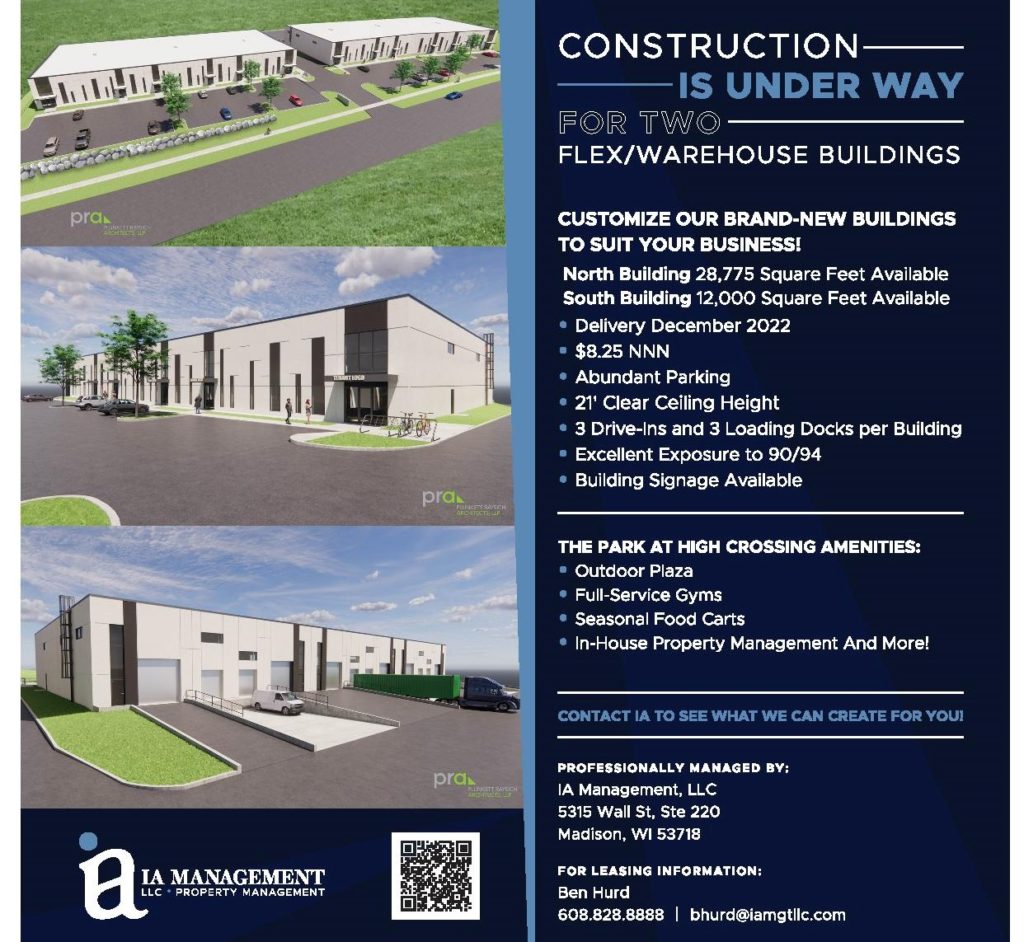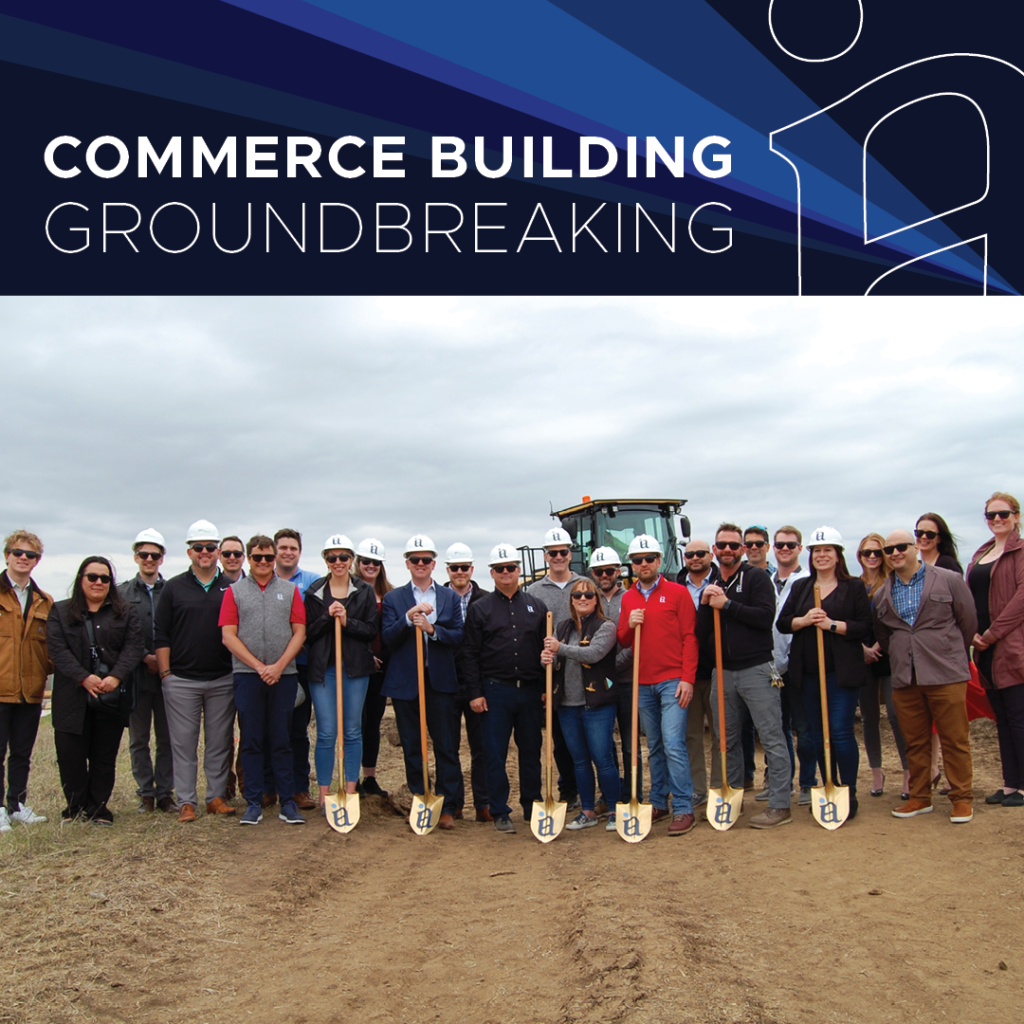 Photo by Richard Hurd
WPS launches new Kairos Technologies, Inc. subsidiary
FOR IMMEDIATE RELEASE
DeAnne Boegli
Vice President of Communications
608-512-5754
deanne.boegli@wpsic.com
WPS launches new Kairos Technologies, Inc. subsidiary
New company to focus on health data product innovation
MADISON, Wis.—May 11, 2022—Kairos Technologies, Inc. (Kairos), a new wholly owned subsidiary of Wisconsin Physicians Service Insurance Corporation, is set to start changing the way health data and information is used.
Kairos is an artificial intelligence-focused incubation and market acceleration program to fuel future growth. The new company is working on creating health data products through research and development. A pipeline of innovations based on knowledge cultivated over years of experience in the industry will accelerate delivery of marketable health data products. Kairos Technologies will carry these value-driven products forward with a goal of internal or external commercialization.
"There is an advancing market for new and innovative health care payer innovations, and we intend to lead the charge. We've been sorting through an expanding list of product concepts, evaluating them for their viability and time to market. Our goal is to make a real impact with the first prototype," said Matt Nash, President of Kairos.
Kairos, located at 1 S. Pinckney Street, Suite 300, in Madison, Wis., has its own facility and employees, and the business operates separately from WPS Health Solutions.
About WPS Health Solutions®
Wisconsin Physicians Service Insurance Corporation (WPS Health Solutions), founded in 1946, is a nationally regarded benefits administrator for a variety of U.S. government programs and a leading not-for-profit health insurer in Wisconsin. WPS Health Solutions serves active-duty and retired military personnel, seniors, individuals, and families in Wisconsin, across the U.S., and around the world. WPS Health Solutions, headquartered in Madison, Wis., has more than 2,800 employees. Within the enterprise, there are three divisions: WPS Government Health Administrators, WPS Military and Veterans Health, and WPS Health Insurance/WPS Health Plan/EPIC Specialty Benefits. For more information, please visit wpshealthsolutions.com.
About Kairos Technologies, Inc.
Kairos Technologies, Inc., founded in 2022, is a cutting-edge health care technology organization dedicated to improving the health industry. Established by a group of passionate technocrats, machine learning engineers, and software developers based in Madison, Wis., Kairos aims to revolutionize the way health care providers, patients, and payers work together.
# # #
Photo by Richard Hurd
Vogel Bros. Building Co.: Arrowhead Pharmaceuticals, Inc. Breaks Ground on Verona Campus Manufacturing Facility
VERONA, WI and PASADENA, CA – "In the last few years, Wisconsin has been recognized as a powerhouse not just for discovering the latest advances in biopharmaceutical research and development but in manufacturing and producing these lifesaving treatments as well," said Governor Tony Evers. "That means that companies like Arrowhead can research new therapies for debilitating diseases, bring them to market, and manufacture them all right here in Wisconsin. To me, that's pretty remarkable and worth investing in. So, I am proud to celebrate our state's investment of $2.5 million in Arrowhead Pharmaceuticals project to expand its presence here in Wisconsin and create good-paying jobs for Wisconsinites.". The Company also announced that it received awards for up to $16 million in tax increment financing from the city of Verona.
Photo by Richard Hurd
North Central Group To Break Ground On New Moxy Madison Hotel
North Central Group To Break Ground On New Moxy Madison Hotel
Uniquely Designed For Guests Looking To Experience Downtown Madison
-Opening Anticipated For Fall of 2023-
MADISON, WI (May 2022) –– This month, North Central Group (NCG) is excited to celebrate the groundbreaking of the Moxy Madison, with an anticipated opening in Fall 2023. Moxy Hotels, part of Marriott Bonvoy's portfolio of 30 brands, are uniquely designed to enable guests to save on space and splurge on experiences. Moxy boldly reinvents the traditional hotel stay and aims to surprise travelers with a playful, spirited and fun guest experience. The new hotel will be located in the most vibrant redevelopment district in downtown Madison – the heart of the Capitol East District.
Equipped with tech-enabled bedrooms, interactive gathering spaces and approachable service, the Moxy Madison will be unlike any other hotel in Madison. Guests will receive a signature cocktail or beverage when they check-in at Bar Moxy, one of the four uniquely activated zones in the hotel. An additional rooftop bar and restaurant offers guests a tremendous view of Lake Monona and the social and young professional buzz of downtown Madison.
"The Moxy Madison will bring a new experience for guests looking to stay somewhere unlike the typical boutique hotel," said Andy Inman, Vice President of Development for NCG. "This hotel is the perfect addition to the redevelopment of Capitol East District, allowing guests to venture into a lively area full of unique experiences."
Visitors can easily attend highly anticipated concerts, enjoy an outdoor festival or catch a Forward Madison FC game thanks to the hotel's convenient location next to The Sylvee and Breese Stevens Field. Also located adjacent to the Spark Building, an entrepreneurial hub for Madison's best and brightest start-up companies.
About Moxy Hotels®
Moxy offers a playful hotel experience for the young at heart. With more than 70 properties open across North America, Europe, and Asia Pacific, Moxy boldly breaks the rules of a conventional hotel stay across the globe. The nontraditional experience starts with check-in at Bar Moxy and comes to life throughout its social public spaces, like the Lounge and Library, and the small but smart bedrooms. Moxy provides stylish, industrial design and sociable service at an attractive price point, so that guests can splurge on the experiences that matter most to them during their travels. Moxy celebrates nonconformity, open-mindedness, and originality above all – forever giving its guests permission to Play On #atthemoxy. For more information, visit www.moxyhotels.com and join the fun #atthemoxy on Instagram. Moxy is proud to participate in Marriott Bonvoy, the global travel program from Marriott International. The program offers members an extraordinary portfolio of global brands, exclusive experiences on Marriott Bonvoy Moments, and unparalleled benefits including free nights and Elite status recognition. To enroll for free or for more information about the program, visit MarriottBonvoy.com.
About North Central Group (NCG)
North Central Group is a leader in the ownership, development, and operation of premier hospitality properties. Established in 1981 by Founder and Chairman David Lenz, North Central Group (NCG) is a family-owned business with over 40 years of experience in the hospitality industry. We own and operate more than 25 properties across multiple states and national brands. We leverage our unparalleled expertise to provide hotel management services, hotel development expertise, and real estate-focused services to property owners and investors throughout the U.S. ncghotels.com.
To learn more about Moxy Madison, visit www.moxyhotels.com.