Category: Products
Photo by Richard Hurd
RENEW Wisconsin To Highlight Economic Impact from Focus on Energy
On Tuesday, June 29th, 2021 at 12:00pm, RENEW Wisconsin will host an informational webinar highlighting the statewide Focus on Energy program. Since 2001, Focus on Energy has empowered the people and businesses of Wisconsin to make smart energy decisions with enduring economic benefits.
On behalf of 107 Wisconsin electric and natural gas utilities, Focus on Energy's advances energy efficiency and renewable energy projects that through information and financial incentives. Focus on Energy has benefited Wisconsin's businesses and ratepayers and the grid itself by reducing energy demand and utility bills. During this webinar, participants will hear from business leaders about the financial benefits and the job creation spurred by Focus on Energy.
Panelists will include:
Charles McGinnis, Vice President of Sales at Johnson Controls
Tim Ulrich, EHS Manager at Cree Lighting
Benjamin Reynolds, Reynolds Transfer and Storage
Panelist Anticipated, American Family Insurance
The webinar is free and open to the public and any business looking for information about Focus on Energy programs and incentives. Anyone interested in attending the webinar should register at:
https://us02web.zoom.us/webinar/register/WN_Q1x6t1y-Sx6o6DzNj_CJZw, or find the event on RENEW's event calendar: https://www.renewwisconsin.org/event-calendar/.
Photo by Richard Hurd
Annual 'Race for Agrace' to Take Place September 19
FOR IMMEDIATE RELEASE
June 17, 2021
Contact: 
Liz Kopling, Director of Marketing & Communications
Cell: (608) 772-9653
Liz.kopling@agrace.org
Annual 'Race for Agrace' to Take Place September 19
Employee-organized fundraiser benefits community grief support
MADISON, Wis. – Every year, more than 2,000 adults and children throughout southern Wisconsin receive grief support from Agrace when they need help coping with the loss of a loved one. This essential community service is available to anyone who has experienced a loss due to death, even if the person who died was not an Agrace hospice care patient.
Communities are experiencing a growing need for grief support, heightened by the COVID-19 pandemic. Because Agrace does not receive any type of reimbursement from insurance for its grief support services, they are funded primarily by community donations. Proceeds from this year's Race for Agrace fundraiser will benefit the Agrace Grief Support Center in Fitchburg and the community grief support that Agrace provides throughout southern Wisconsin.
To ensure the safety and comfort of all participants, Race for Agrace is taking place Sunday, September 19 at 9 a.m. with a timed 5K or 1-mile run/walk at Agrace, 5395 E. Cheryl Parkway in Fitchburg, or at a distance virtually, for those who prefer to choose their own course.
The $25 per person registration fee includes a race t-shirt for participants age 11 and older. Pre-registration is required and the per person price increases after August 4. Interested Agrace supporters and running enthusiasts can register online now at Agrace.org/race.
"Grief can be a profoundly lonely and isolating experience," said Jessie Shiveler, Agrace community grief manager. "Our Grief Support Center and the community grief support services we offer are designed to help both adults and kids work through their grief to find hope after a death."
With help from the Agrace Foundation, the event is being organized by a team of volunteers and Agrace employees from throughout the organization. Last year's virtual-only race hosted nearly 400 participants and raised nearly $30,000.
The Race for Agrace is made possible by support from title sponsor The BerbeeWalsh Foundation, as well as other generous corporate sponsors and attendees. Complete details and information about sponsoring this event are available at agrace.org/race. Learn more about the Agrace Grief Support Center at agrace.org/griefcenter.
Founded in 1978, Agrace is a nonprofit, community-supported health care organization dedicated to providing high-quality care and support to people who are aging, ill, dying or grieving. With offices in Madison, Janesville, Baraboo and Platteville, Agrace serves nearly 1,500 patients and clients across southern Wisconsin every day.
###
Photo by Richard Hurd
Friends of MSCR to Hold Annual Golf Outing
June 11, 2021
Contact: Nicole Graper at ngraper@madison.k12.wi.us or 608-204-3017, or Mary Roth at mcrowley@madison.k12.wi.us or 608-204-3036
Friends of MSCR Golf Outing
Enjoy a fun day of golf & support a good cause!
Friends of MSCR is holding the 17th annual Fore Friends Golf Outing on Tuesday, July 20, at Cherokee Country Club, 5000 N. Sherman Ave, Madison. Event sponsors include Oak Park Place, Park Bank and Recker Painting. Additional sponsors are still needed, for sponsorship information go to https://birdease.com/mscr.
Enjoy 18 holes in this fun golf event – no need to be a pro. Network with community and business leaders and experience Cherokee Country Club! Check in begins at 9:30 am with lunch. A dinner, auction and awards program follow golf at 4:30 pm. Registration includes lunch, greens fees, golf cart, dinner and a golfer gift.
In 2020, Friends of MSCR funded these MSCR Programs and Services:
Installed sinks at the Allied Learning Center
Tech equipment to assist the Fitness & Arts Virtual Programs
Youth rain & weather gear for Outdoors Programs
Supplies for the Meadowood Food Pantry
Outdoor Gear for Henderson Cares Childcare
Spanish books for the Lincoln Cares Childcare Library
Jefferson & Whitehorse Middle Schools Cooking Clubs
East High School Soulful Productions Academy
The Friends of Madison School & Community Recreation (MSCR) is a non-profit organization that values MSCR as a vital community resource. Since 1926, MSCR has been Madison's community based public recreation department. Friends of MSCR support public recreation as an approach to enrich the lives of individuals and the community.
Go to mscr.org or call 608-204-3045 for information on golfing or sponsoring the event. Learn more at http://www.mscr.org/get-involved/friends-of-mscr/fore-friends-golf-outing
# # #
Photo by Richard Hurd
Keller, Inc. to Build for Wisconsin Kenworth
Keller, Inc. has been chosen as the Architect and General Contractor on a 23,400 sq. ft. new truck dealership project for Kenworth located in North Fond du Lac, Wisconsin.  Construction is set to begin in August and completed in February 2022.
Keller, Inc. is an award winning, single-source, design/build general contractor headquartered in Kaukauna, WI, with additional offices in Madison, Milwaukee and Wausau. As 100% employee-owned, they are leaders in the construction industry specializing in new construction, remodel, retrofit, and reroof projects. They have the staff and expertise to take projects from the early phases of design through the construction process to ensure that the project is completed on time and within budget.
For more information on Keller, Inc., Top Metal Builder in the Nation as reported by "Metal Construction News", visit www.kellerbuilds.com.
###
Photo by Richard Hurd
Madison Ballet Celebrates 40th Production Season
FOR IMMEDIATE RELEASE
June 16, 2021
Madison Ballet Celebrates 40th Production Season
Featuring A Brand-New Nutcracker
A Midsummer Night's Dream
Capitol Theater, Overture Center
September 17 – 26, 2021
The Nutcracker
Overture Hall, Overture Center
December 17 – 26, 2021
Lift Every Voice 2022
Virtual Dance Film Production
February 2022
Turning Pointe
Promenade Hall, Overture Center
March 25 – April 3, 2022
MADISON, WI – Madison Ballet is thrilled to announce its Ruby Anniversary season, which brings beloved ballet classics and captivating avantgarde works back to in-person audiences. After a year away from the stage, the 2021/2022 season marks a year of transition and growth for the organization, featuring more live accompaniment, larger stages and auditoriums, and all-new choreography for the annual production of The Nutcracker. The season will also celebrate the accomplishments of outgoing Artistic Director Sara Stewart Schumann as the company welcomes a new Artistic Director for the 2022/2023 season.
This momentous season picks up where Madison Ballet left off in spring 2020. After its pandemic-forced closure just a week before opening, A Midsummer Night's Dreamwill take the stage this fall, telling Shakespeare's most whimsical comedy through a rich story ballet. This romantic fantasy is created by world-renowned choreographer Peter Anastos and accompanied by Felix Mendelssohn's score, including the popular "Wedding March," played by the Wisconsin Chamber Orchestra. Enjoyed by audiences of all ages, the story includes humor, love, magic and, of course, fairies! All performances of this enchanting story will include supertitles.
Madison Ballet's annual production of The Nutcracker returns to Overture Hall in 2021 with a holiday performance that will dazzle like no other. In celebration of Madison Ballet's 40th Anniversary Season, this production brings all-new choreography — created jointly by Artistic Director Sara Stewart Schumann, Ballet Masters Rachelle Fochs and Tom Mattingly, and company dancer Yu-Jhe Sun — to Tchaikovsky's famous score, played by the Wisconsin Chamber Orchestra. Local ballet students and community members will join Madison Ballet's own professional dancers to bring to life the magical tale of Clara and her Nutcracker prince.
Expanding on the success of our first film series in spring 2021, Lift Every Voice 2022 will premiere Valentine's Day Week. This virtual production will once again debut brand-new contemporary works by choreographers of color, exploring thought-provoking themes through progressive ballet movement. Experience artistic innovation from the comfort of your home for a unique Valentine's Day celebration.
Madison Ballet closes its Ruby Anniversary Season with Turning Pointe, a program which embraces ballet in all its facets: from classical repertoire to new works that redefine the art form. Turning Pointe will feature a restaging of works from the company's 2021 "Lift Every Voice" film series, and Gerald Arpino's 1986 Birthday Variations will be a fitting celebration to honor Artistic Director Sara Stewart Schumann's successful seasons with the company. As the title implies, Turning Pointe celebrates the company's past, while it steps into a brilliant future.
Ticket Information
Single and Group tickets will go on sale on Wednesday, June 23rd, 2021.
Tickets may be purchased online at madisonballet.org or by calling the Overture Center Box Office at (608) 258-4141. Your ticket purchase directly supports the artists and staff involved in this season's productions.
The 2021/2022 season is sponsored by the City of Madison, Dane Arts, Wisconsin Arts Board, Pleasant Rowland, Frautchi, ONB, Park Hotel, US Bank, Big Dreamers United, Neckerman Insurance, Quarles and Brady, and Mike Quieto.
For nearly 40 years, Madison Ballet has been an integral part of the vibrant Dane County arts community. Full scale productions of inspiring traditional ballets, innovative contemporary performances, and the timeless holiday tradition of "The Nutcracker" reach more than 13,000 people each year. The School of Madison Ballet empowers students of all ages and skill levels with the poise, confidence, discipline, and fundamental life skills intrinsic to the study of dance. Outreach programming, presented in partnership with dozens of local school and community groups, enriches thousands of young people's lives by introducing them to the joy of dance.
Contact: Lexi Janssen, Marketing Manager
Phone: (262) 402-2358
Email: lexi@madisonballet.org
###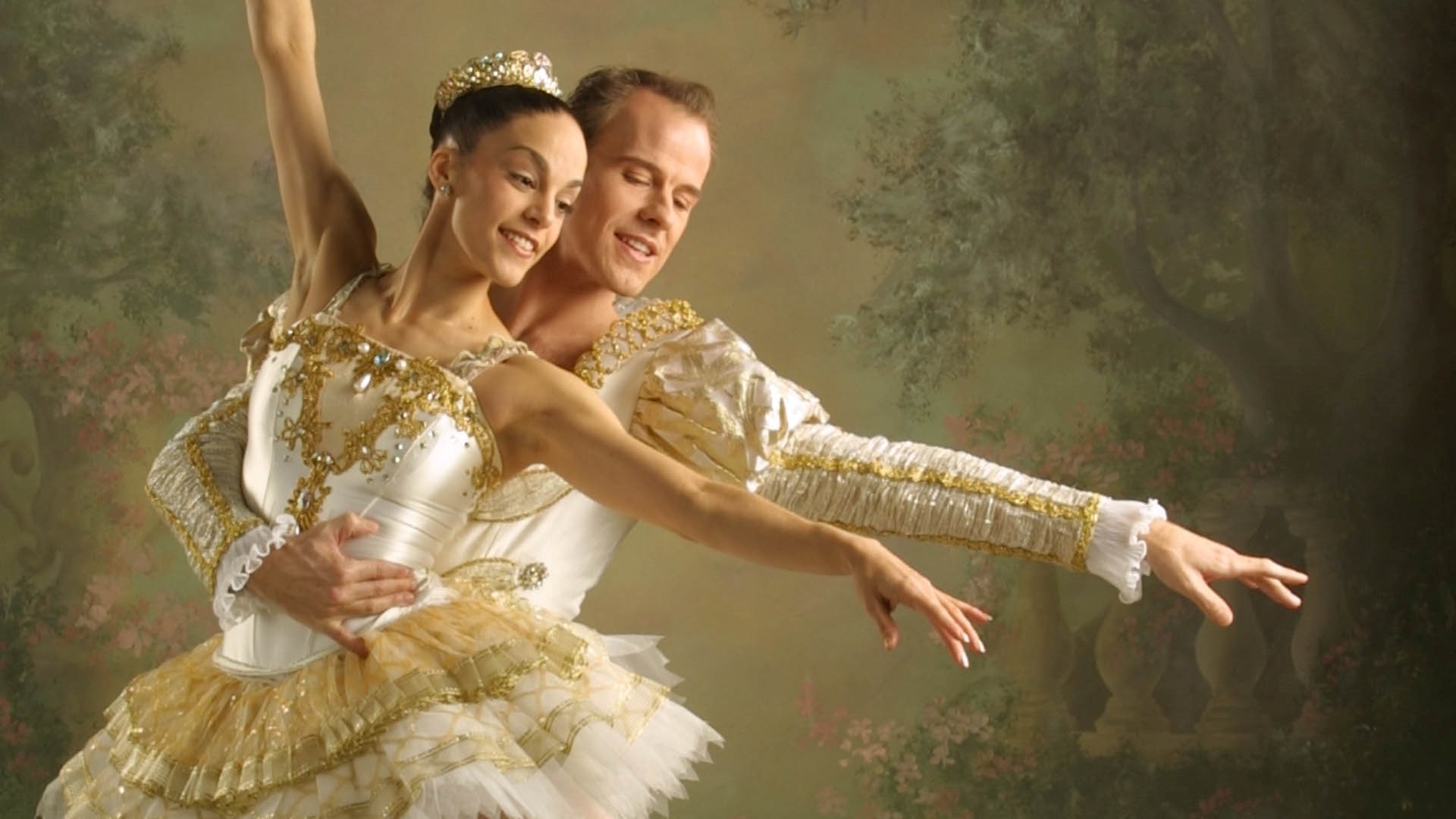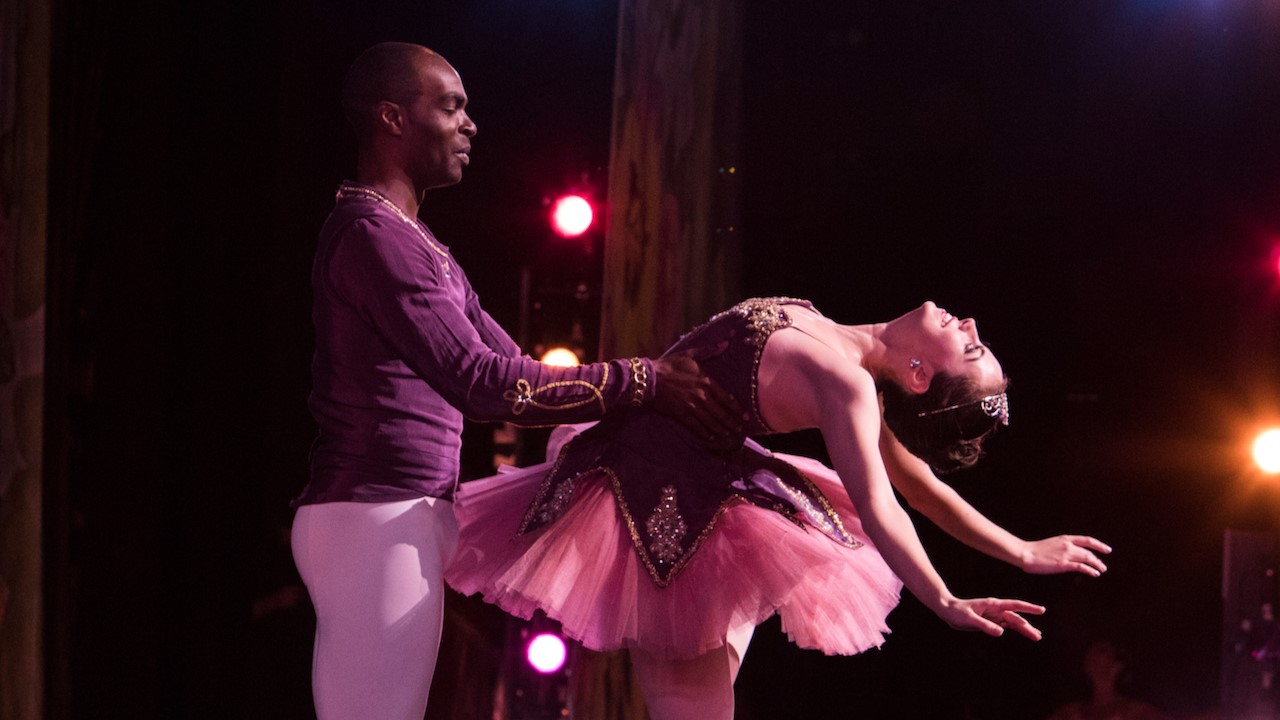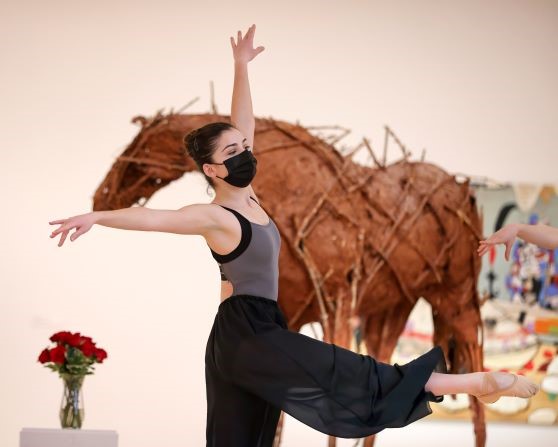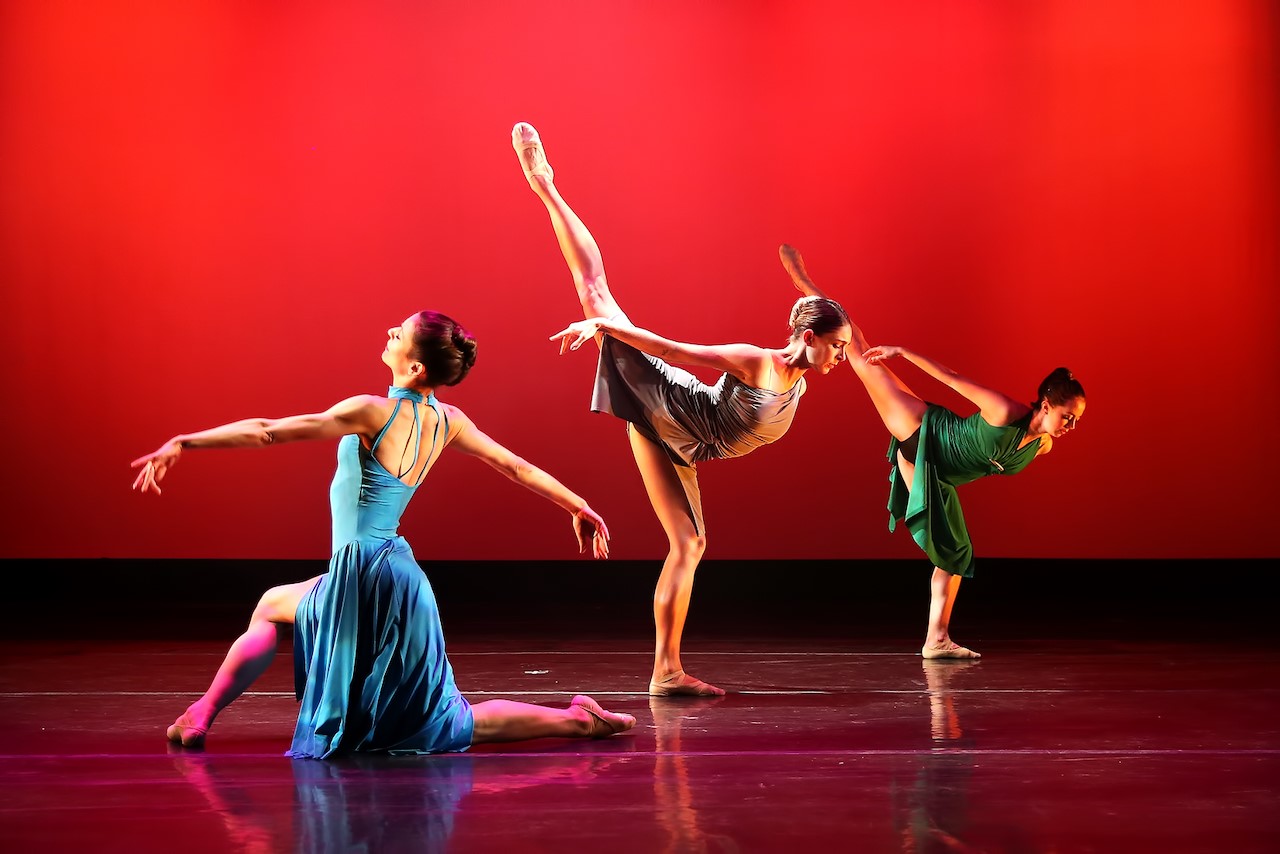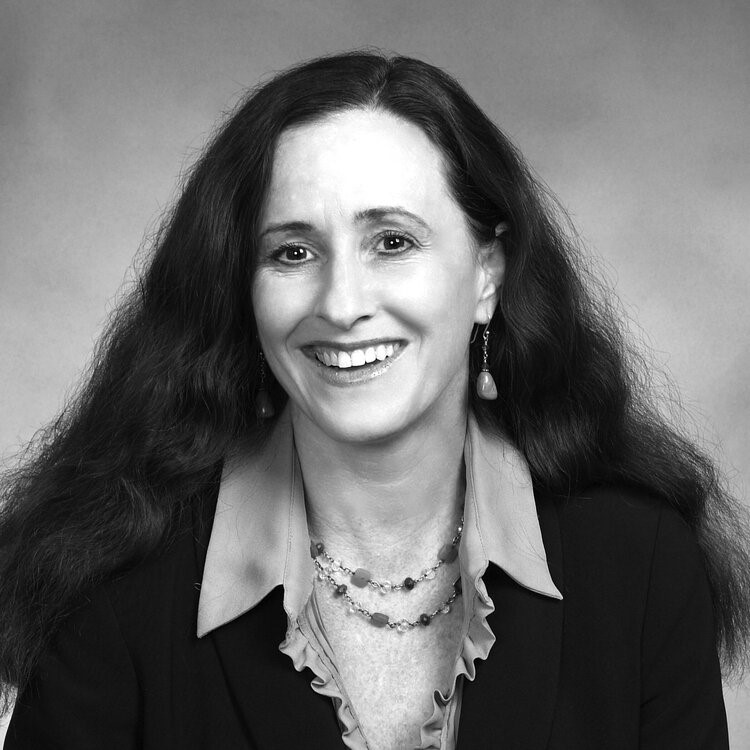 Additional photos available on request.