Photo by Richard Hurd
Wisconsin Technology Council: Calling all companies! Sign up for Early Stage Symposium; learn a lot, meet with investors
FOR IMMEDIATE RELEASE (9-13-21)
Contact: Joe Kremer or Tom Still at 608-442-7557
Or visit wisearlystage.com to learn more
Calling all companies! Sign up for Early Stage Symposium; learn a lot, meet with investors
MADISON, Wis. – Applications are being accepted now from young companies that want to tell their stories to investors at our annual Wisconsin Early Stage Symposium, planned for an in-person format Nov. 3-4 at Madison's Monona Terrace Community and Convention Center.
The 2021 format includes two pitch opportunities – the Tech Council Investor Networks track (five-minute presentations) and the popular Elevator Pitch Olympics. All registered companies are eligible for "Investor Intros," which will allow pre-selected companies brief, one-on-one meetings with targeted angel and venture investors.
Instructions for how to apply for all or a mix of the investor presentation opportunities can be found at wisearlystage.com on the "ESS Application" tab.
General registration is also now open by clicking here!
At least one applicant must register in advance for the conference at a discounted rate of $179. Additional team members may register at the rate of $129. All meals, breaks and reception included. Companies selected for the Tech Council Investor Networks track presentations will also receive a complimentary individual membership to the Tech Council's Innovation Network for one year (a $120 value).
The deadline to apply online is 5 p.m. Friday, Sept. 24.
Here are the three company forums; companies may apply for one, two or all three opportunities to be seen, heard and make a splash!
Tech Council Investor Networks Track – Wednesday, Nov. 3:
These tracks will feature more than 20 companies from the Midwest representing an array of industries, such as advanced manufacturing, biotechnology, health care, information technology, medical device and mobile application sectors.
Companies selected will have many opportunities to interest investors: a five-minute presentation, networking receptions and an executive summary published in the investor-only program. Selected companies will also be invited to participate in a pre-conference practice session with a group of mentors.
Elevator Pitch Olympics – Thursday, Nov. 4:
Companies or entrepreneurs selected for the Elevator Pitch Olympics will give a 90-second pitch in front of conference attendees and a panel of investors. The investors will score the presenter on a scale of 1 to 5, focusing on whether the pitch was compelling enough to arrange a follow-up meeting, and will offer immediate feedback.
About 15 companies will be selected for the Elevator Pitch Olympics. In past years, these have been companies just forming, seeking a smaller investment round or planning to do so within the next year. There are crystal awards for the top presenters!
Investor Intros – Thursday, Nov. 4:
Companies selected for the popular Investor Intros will have the opportunity to meet one-on-one with investors from Wisconsin and beyond. To foster this type of communication, the Investor Intros will feature pre-scheduled, strategic meetings between investors and emerging companies. This format will resemble a "speed dating" exercise, allowing both parties to learn more about each other and explore potential relationships.
The conference will feature a number of opportunities for young companies to learn:
Keynote speakers and targeted panel discussions featuring leading entrepreneurs, investors and others tied to the tech sector making an impact nationwide.
The 8th annual "Excellence in Entrepreneurial Education" award presentation and luncheon.
Exhibit hall showcasing more than 40 innovative Wisconsin companies.
A Nov. 3 conference reception, two luncheons, two breakfasts and other networking opportunities, including an investors-only dinner.
The Tech Council produces the conference. Sponsors so far include: Aberdean Consulting, Advanced Materials Industrial Consortium, Advocate Aurora Health, American Family Insurance, American Transmission Co., AT&T, Baird Capital, Baker Tilly, BDO, City of Fitchburg, CUNA Mutual, Dedicated Computing, DeWitt, Exact Sciences, Findorff, First Business Bank, Godfrey & Kahn, Google, HealthX Ventures, Husch Blackwell, Idea Fund of La Crosse, KW2, M3 Insurance, Madison Development Corp., Madison Gas & Electric, Makin' Hey Communications, Marquette University, Marshfield Clinic Health System, Michael Best, Mobile22, Morgridge Institute for Research, N29 Capital Partners, Neider & Boucher, One City Schools, Perkins Coie, Quarles & Brady, Reinhart Boerner Van Deuren, RSM US, State of Wisconsin Investment Board, TASC, University Research Park, UWM Research Foundation, UW-Madison Computer Sciences, Venture Investors, Versiti, Wisconsin Alumni Research Foundation, Wisconsin Economic Development Corp., Wipfli, WEA Trust, Zendesk and Ziegler.
To learn more about sponsorship information, please reach out to Angela Schlobohm at angela@wisconsintechnologycouncil.com.
###
Photo by Richard Hurd
gener8tor Madison Accelerator to Showcase Four Startups Selected for 2021 Cohort at Virtual Premiere Night
FOR IMMEDIATE RELEASE
September 14, 2021

MEDIA CONTACT
Jenni Le
jenni@gener8tor.com
MADISON, WISCONSIN – Nationally ranked startup accelerator gener8tor will host a virtual Premiere Night featuring this year's cohort for its 12-week accelerator in Madison.
Each of the four companies selected from around the world to participate have received a $100,000 investment. Due to the pandemic, the accelerator programming has been virtual this year. The cohort kicked off on March 11 and will conclude with an in-person Premiere Night, where the startups pitch their businesses to investors and the public, on September 21.
The Madison 2021 cohort is composed of startups in the fashion, music, AI and beverage industries. Three were founded by women and three are led by minority founders. Chosen from over 1,500 companies, the four startups selected to participate and receive investment are:
Wildwonder (San Francisco, CA): Founded by Rosa Li, Wildwonder makes wellness accessible, starting with a better drink for gut health. Inspired by the healing tonics Li's grandma brewed for her, Wildwonder offers the first microbiome expert-approved symbiotic (prebiotic + probiotic) beverage for the $125B functional beverage market, and broadens the market for Kombucha with no fermented taste and low sugar. Wildwonder employs a unique multi-prong distribution strategy that's more capital efficient. Wildwonder has sold over 700K bottles since launch, online and in select Whole Foods and Sprouts stores.
Dora Maar (New York, NY): Founded and led by Lauren Wilson, Dora Maar's influencer marketplace allows influencers to sell luxury consignment to their consumers and become their own personal luxury brands by monetizing their closets. Dora Maar allows luxury consumers to have a truly personalized shopping experience by giving them access to shop the closets of influencers, known as muses, they trust and follow every day. Dora Maar has been featured in VOGUE, Forbes and features over 30 Muses.
Awayr AI (Boston, MA): Led by co-founders Adam Beal and Dr. Ben Sawyer, Awayr AI's modeling and simulation software helps automotive engineers run virtual experiments to determine how people will interact with vehicle user interfaces in the real world with a high degree of accuracy. Rather than needing to build a complete car and hire dozens of people to perform months-long road tests, Awayr AI completes testing using only digital designs of a proposed vehicle interface, one employee, and about an hour. Awayr AI is proven to be 5,700x faster, and 600x less costly than human safety and usability testing with eye tracking (HSUT). Awayr AI is currently in negotiations for paid pilots with major automakers.
Streo (Los Angeles, CA): Under the leadership of Arush and Pre Dhawan, Streo's on-demand live events platform enables DJs and live bands to stream their events from all over the world. Artists can archive and distribute their live streamed gigs for paid access. Audiences can stream live events on demand for $10/month. Streo has live streamed 5,200 events with 1,400 artists at 600 nightclubs, and has had 250K user signups.
"We are honored to add these four startups to the gener8tor family," said Jenni Le, Managing Director of gener8tor Madison. "Over the last few months, the gener8tor team has been working closely with each founder to focus on growth, mentorship and fundraising. We are so excited about the momentum each of these teams has going forward and cannot wait to see where they go."
All four companies will pitch their business models to investors, entrepreneurs and the community during gener8tor's virtual Premiere Night. The virtual Premiere Night will be held September 21 from 6:00 – 7:30 PM.
Please direct any questions about the gener8tor Madison program to managing director Jenni Le at jenni@gener8tor.com.
###
About gener8tor
gener8tor's turnkey platform for the creative economy connects startup founders, musicians, artists, investors, universities and corporations. The gener8tor platform includes pre-accelerators, accelerators, corporate programming, upskilling, conferences and fellowships.
Jenni Le
Managing Director
gener8tor Madison Accelerator
Jayne Patterson
Program Manager
gener8tor Madison Accelerator
Photo by Richard Hurd
Chamber Orchestra Sphinx Virtuosi to Kick Off Wisconsin Union Theater's 2021-22 Concert Series on Sept. 30
FOR IMMEDIATE RELEASE
Sept. 9, 2021
Contact Information:
Shauna Breneman, Communications Director
Email: sbreneman@wisc.edu 
Phone: (608) 262-8862
CHAMBER ORCHESTRA SPHINX VIRTUOSI TO KICK OFF 2021-22 CONCERT SERIES ON SEPT. 30
MADISON – Critically acclaimed chamber orchestra Sphinx Virtuosi will perform on Sept. 30 at 7:30 p.m. in Shannon Hall at Memorial Union as part of the Wisconsin Union Theater's 2021-22 Concert Series.
In addition to marking the beginning of the Concert Series season, Sphinx Virtuosi will be the first classical music concert with an in-person audience held in Shannon Hall since March 2020.
Eighteen of the nation's most renowned Black and Latinx classical musicians comprise this dynamic, self-conducted orchestra. The members of Sphinx Virtuosi not only dedicate themselves to perfecting rich musical compositions but also to prioritizing diversity in the arts. Since the group's founding in 2004, it has worked to transform the lives of its audiences as well as the world of classical music by emphasizing the importance of representation in music. The ensemble will celebrate 25 years of music and making a difference in 2022.
The orchestra's program "Tracing Visions" aims to challenge and adapt traditional interpretations of America's history to create a richer, more honest story that highlights the experiences of Black, Indigenous, and people of color (BIPOC). "Tracing Visions" will include the following selections:
Xavier Foley, "Ev'ry Voice"
Florence Price, String Quartet No. 2 in A Minor, arranged for Sphinx Virtuosi
II. Andante cantabile
Samuel Coleridge-Taylor, "Four Novelletten"
I. Allegro moderato
III. Andante con moto
Jessie Montgomery, "Banner" for String Quartet and String Orchestra
Andrea Casarrubios, "Seven" (for Solo Cello)
Ricardo Herz,"Inocente"and "Mourinho"
Alberto Ginastera, Concerto for Strings, Op. 33
IV. Finale furioso
"For more than 20 years, the Sphinx Organization and its founder, Aaron Dworkin, have been addressing the underrepresentation of people of color in classical music and proving the value of diversity in the arts," Wisconsin Union Theater Director Elizabeth Snodgrass said. "We're so fortunate to bring their chamber orchestra to Madison for the first time and to have them kick off our Concert Series."
Sphinx Virtuosi moves audiences and critics alike, earning praise from publications like The New York Times and The Washington Post. On its annual tour, the group has performed to sold-out crowds at respected concert halls like Carnegie Hall in New York City and the New World Center in Miami.
Tickets for this event are available as part of a fall package or full subscription to the Concert Series performances or as single tickets for this performance only. Patrons can also purchase single tickets to attend a livestream of the event. Tickets for Sphinx Virtuosi are available here. Fall package and subscription sales end on Sept. 29.
Single tickets for most season events are also available for purchase, with the exception of single tickets for an April 30, 2022, concert with opera legend Renée Fleming, which are currently only available with a subscription purchase. Single tickets for Fleming's performance will go on sale in early 2022, pending availability.
This season will mark the 102nd year of the Wisconsin Union Theater's Concert Series, the longest running classical music concert series in the Midwest. The 2021-22 Concert Series aims to highlight both new and familiar musicians in a musical lineup that inspires audiences.
The Wisconsin Union team is dedicated to creating a safe environment for all patrons and team members and to upholding the highest cleaning and sanitation standards. The Union team thoroughly and regularly cleans and disinfects its spaces, including performance spaces. Patrons and team members are required to follow the current University of Wisconsin–Madison health and safety protocol of wearing a face covering when indoors on campus, unless actively eating or drinking. The Wisconsin Union Theater team will continue to monitor and follow university guidelines.
Click here for more information about the Sphinx Virtuosi performance.
-###-
About the Wisconsin Union Theater
The Wisconsin Union Theater's mission is to present, promote and cultivate a lifelong appreciation of the performing arts, especially among University of Wisconsin–Madison students. For more than 75 years, the Wisconsin Union Theater (WUT) has served as a center for cultural activity in the heart of the University of Wisconsin–Madison campus. Through a student-led committee, WUT presents an annual season of up to 40 events. Additionally, the Theater serves numerous renters on and off campus for graduations, lectures, conferences, and performances by university departments, registered student organizations, and community organizations. The Wisconsin Union Theater is committed to social justice and works to create an equitable, diverse, and inclusive place for patrons, staff and performers.
Learn more: union.wisc.edu/wisconsin-union-theater.
[Click here to download a photo of Sphinx Virtuosi. Photo by Kevin Kennedy.]
To read this release online, visit here.
Photo by Richard Hurd
Madison Ballet Presents Outdoor, In-person Performances of A Midsummer Night's Dream
FOR IMMEDIATE RELEASE
September 3, 2021
Madison Ballet Presents Outdoor, In-person Performances of A Midsummer Night's Dream
Madison, WI – Madison Ballet is thrilled to announce it will present four performances of A Midsummer Night's Dream as a free, outdoor production for in-person audiences. Performances will take place at Delafield's SummerStage and at Madison's Warner Park later this month.
A Midsummer Night's Dream
Friday, September 17 | 7:30pm
Saturday, September 18 | 7:30pm
Wednesday, September 22 | 7:30pm
Thursday, September 23 | 7:30pm
Over 18 months have passed since the Madison Ballet has performed on stage. "After everything our dancers, audiences, and communities have been through, being able to bring this production to the stage is a true triumph of the creative spirit," says Artistic Director Sara Stewart Schumann. "There's nothing as rewarding as dancing for a live audience. It's what our dancers train and prepare for, and it's what they live for."
Madison Ballet's production of Midsummer was set to take the stage in March 2020 before its pandemic-forced closure. "As a dancer, it means the world to get back on stage," says principal dancer and Ballet Master Shannon Quirk. "As artists, we now have a different appreciation for this work after such a long hiatus. There's just genuine excitement to get to do what I love again, and share it with the community."
Midsummer tells the story of four star-crossed lovers who find magic and folly in an enchanted forest home to mischievous fairies and sprites. "The outdoor setting is an ideal backdrop for this magical story," says Schumann. "These shows will create an immersive experience for our guests while allowing the dancers to draw from the energy of a live audience. This unique combination will surely make for a memorable performance for everyone involved."
"We at Madison Ballet are always looking for ways to break down barriers and increase access to dance. After all this time away, we are so grateful to invite our whole community to share in this celebration free of charge," says Jonathan Solari, CEO.
While this performance is free, making online reservations is recommended. To register, visit madisonballet.org/midsummer. SummerStage is located in Lapham Peak Unit Kettle Moraine State Forest, with $5 parking per vehicle or free parking with a State Park sticker. Free parking is available at Warner Park. In the case of inclement weather, Madison Ballet has reserved SummerStage on September 19th and Warner Park on September 24th for rainchecks.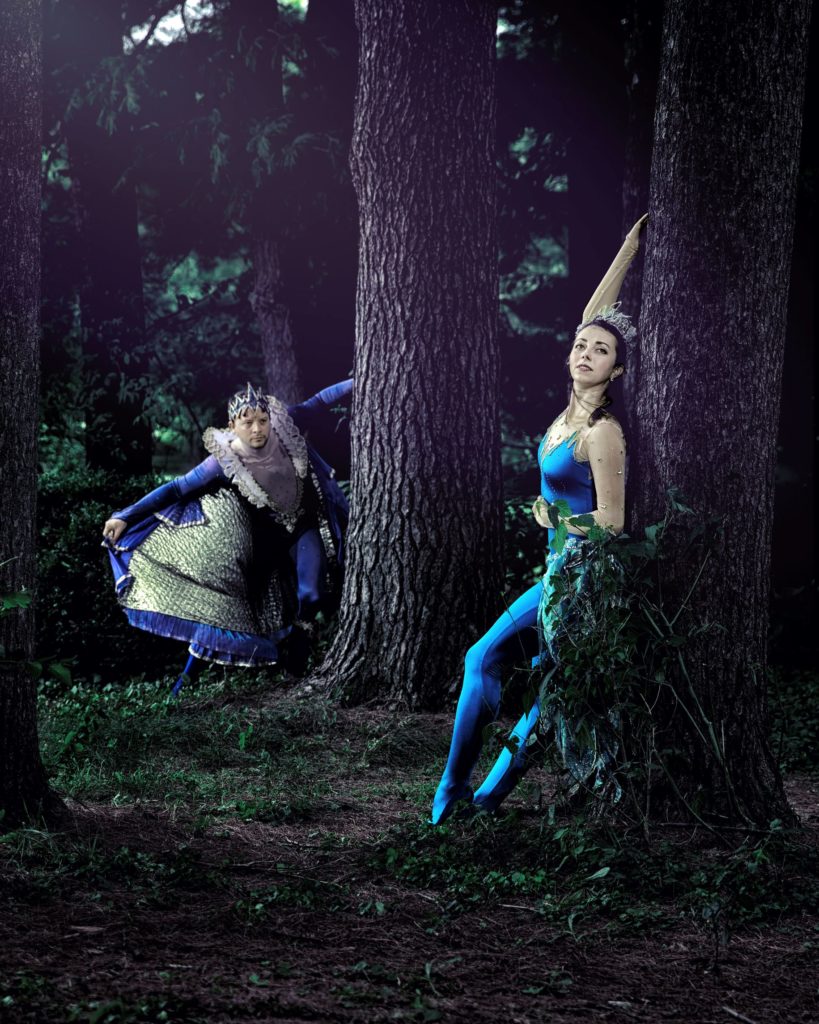 For 40 years, Madison Ballet has been an integral part of the vibrant Dane County arts community. Full-scale productions of inspiring traditional ballets, innovative contemporary performances, and the timeless holiday tradition of "The Nutcracker" reach more than 13,000 people each year. The School of Madison Ballet empowers students of all ages and skill levels with the poise, confidence, discipline, and fundamental life skills intrinsic to the study of dance. Outreach programming, presented in partnership with dozens of local school and community groups, enriches thousands of young people's lives by introducing them to the joy of dance.
Contact: Lexi Janssen, Marketing Manager
Phone: (262) 402-2358
Email: lexi@madisonballet.org
###
Photo by Richard Hurd
National Guardian Life Insurance Company Sponsors the 2021 Conference of African American Financial Professionals
National Guardian Life Insurance Company (NGL) was a Platinum Sponsor of the 15th Annual Conference of African American Financial Professionals (CAAFP). Hosted by The American College of Financial Services, the virtual conference was held August 10-11 and is the largest gathering of African American financial professionals that provides an opportunity for education, networking, and engagement.
"NGL is committed to supporting diversity, equity and inclusion not only on a local and employee level, but also through our efforts in the community and in the financial services and insurance industries. The wealth gap is real and we need to work together toward creating a solution. At NGL, we are proud to be an ally to advance and foster change in the industry and Black communities across the U.S.," said Knut Olson, NGL President & CEO and member of The American College of Financial Services Board of Trustees.
This year the conference focused on Four Steps Forward – Investing in Our Community, a plan from The College's Center for Economic Empowerment and Equality to foster upward mobility and wealth-building in America. The goal is to support Black financial professionals, leadership programs and close the racial wealth gap.
Click here to learn more about the virtual CAAFP.
About NGL
Established in 1909 National Guardian Life Insurance Company (NGL) is an insurance company headquartered in Madison, Wis. Licensed to do business in 49 states and the District of Columbia, NGL markets preneed and individual life and annuities, as well as group markets products. Information about NGL can be found at www.nglic.com; Facebook: Facebook.com/NGLIC and LinkedIn: https://www.linkedin.com/company/national-guardian-life-insurance-company.
National Guardian Life Insurance Company is not affiliated with The Guardian Life Insurance Company of America a/k/a The Guardian or Guardian Life.
###
PRCAAFP92021