Photo by Richard Hurd
Findorff: Matt Breunig Named Vice President of Operations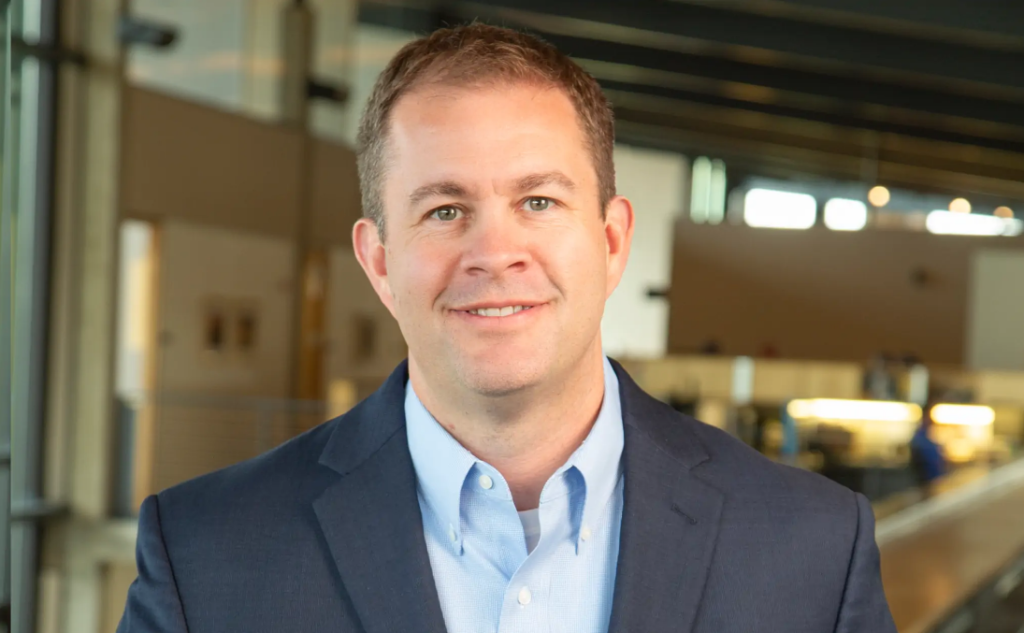 Findorff is pleased to announce the recent promotion of Matt Breunig to Vice President of Operations.
In his new role, Matt's areas of focus now include enterprise risk management and business operations for our Milwaukee office. Matt joined Findorff in 2006 as a Project Manager, starting his project portfolio with the construction of University Square in downtown Madison. In 2016, he was promoted to Director of Project Management and has been an instrumental part of Findorff's education team, spearheading K-12 education efforts such as referendum planning and day-to-day oversight of all project management activities.
Findorff Chief Operating Officer, Brian Hornung has worked alongside Matt during the past decade. Brian said the following about Matt: "We are very excited to announce Matt's promotion to Vice President of Operations. Matt's strong commitment to Findorff's perpetuation and excellence in leadership continues to move Findorff in growth and innovation. We are grateful for his expertise and commitment to leading the next generation of industry professionals."
During his tenure, Matt has overseen and supported the construction of over $1 billion in education projects. He has been involved with Leadership AGC, Leadership Greater Madison, and was a recipient of In Business magazine's 40 Under 40 Class of 2017. Matt currently serves as the American Red Cross – Southwest WI Chapter Board Chair.
Congratulations Matt on your well-deserved promotion!
Photo by Richard Hurd
WPS Health Solutions President and CEO Mike Hamerlik to retire in 2023
FOR IMMEDIATE RELEASE
DeAnne Boegli
Vice President of Communications
608-512-5754
deanne.boegli@wpsic.com
WPS Health Solutions President and CEO Mike Hamerlik to retire in 2023
MADISON, Wis.—Aug. 1, 2022—WPS Health Solutions announces the planned retirement of its President and CEO, Mike Hamerlik. The WPS Board of Directors will identify WPS' next president and CEO following an established succession and transition plan. A board-appointed transition committee is ready to begin the process.
"I've long said that my tenure at WPS would be a maximum of 10 years given the stage of my career. I intend to retire by this time next year," Hamerlik said. "Change is good for organizations and provides new leaders opportunities."
The WPS Board has ample time to identify a successor and complete a seamless transition over the next 12 months.
"Mike has been an exceptional leader at WPS for the past 10 years," WPS Board Chair Kristine Euclide said. "Now, our job is to identify his successor and allow him time to lead the transition, so WPS can continue its tradition of providing exceptional customer care within a nationally recognized top workplace."
Hamerlik has been at the helm of WPS since 2012. He serves on the boards of Wisconsin Physicians Service Insurance Corporation; WPS Health Plan, Inc.; The EPIC Life Insurance Company; and the WPS Charitable Foundation, Inc.
Mike is also a board member of Wisconsin Manufacturers and Commerce and is the Immediate Past Chair of the Greater Madison Chamber of Commerce. In addition, he serves on the boards of the Madison Symphony Orchestra, the UW-Madison La Follette School Board of Visitors, and the University of North Dakota Alumni Association and Foundation. He is a member and past president of the Alliance of Health Insurers, U.A., Wisconsin, a state health insurance industry and consumer group. He is also a member of the Chi-Matic, Inc. Advisory Board. Mike previously served on the board of United Way of Dane County.
During Mike's tenure, WPS Health Solutions received numerous awards, including being named a Top Workplace by the Wisconsin State Journal, making the Achievers' 50 Most Engaged Workplaces list and its Elite 8 in the category of Culture Alignment, and winning Top Workplaces' Culture Excellence Awards for Work-Life Flexibility and Remote Work.
In 2021, he joined approximately 2,000 CEOs across the nation to pledge action on supporting a more inclusive workplace for employees, communities, and society at large. He proactively champions pledge commitments by co-chairing the WPS Health Solutions Diversity, Equity, and Inclusion Executive Council.
Prior to joining WPS, Mike was President and CEO of Noridian Administrative Services. He previously was Executive Vice President of Government and Corporate Operations at Blue Cross Blue Shield of North Dakota, where he began as Associate General Counsel. Prior to working at Blue Cross Blue Shield of North Dakota, he practiced law with Lewis and Roca in Phoenix, Ariz. He also served as a member of the North Dakota House of Representatives for six years.
Mike graduated magna cum laude from the University of North Dakota with a bachelor's degree in business administration, majoring in marketing. He earned his law degree at the University of North Dakota School of Law. His hobbies include classical music, aviation, collecting antiques, and classic car restoration, which he intends to enjoy a lot more of during his retirement.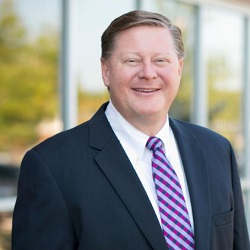 About WPS Health Solutions®
Wisconsin Physicians Service Insurance Corporation (WPS Health Solutions), founded in 1946, is a nationally regarded benefits administrator for a variety of U.S. government programs and a leading not-for-profit health insurer in Wisconsin. WPS Health Solutions serves active-duty and retired military personnel, seniors, individuals, and families in Wisconsin, across the U.S., and around the world. WPS Health Solutions, headquartered in Madison, Wis., has more than 2,700 employees. Within the enterprise, there are three divisions: WPS Government Health Administrators, WPS Military and Veterans Health, and WPS Health Insurance/WPS Health Plan/EPIC Specialty Benefits. For more information, please visit wpshealthsolutions.com.
###
Photo by Richard Hurd
Larry Van Epps Joins Oak Bank as Business Banking Vice President
For Immediate Release
Contact: Karen Virnoche, 608.441.6000
kvirnoche@oakbankonline.com
Larry Van Epps Joins Oak Bank as Business Banking Vice President
Fitchburg, WI – Oak Bank, Fitchburg's community bank since 2000, welcomes Larry Van Epps to the team as a Business Banking Vice President.
"Larry possesses the ability to really connect with people and brings enthusiasm and humor to the office each day," said Terry Taylor, Oak Bank President. "He is a strong advocate for his clients and earns their trust and loyalty. Culturally, he is a perfect fit for our organization, and we are fortunate to have him on our team."
Van Epps brings over 27 years of local business banking experience to Oak Bank. As a business banking VP, he'll work with area business owners on their financial needs and expansion goals, as a trusted advisor.
"Oak Bank approaches each client with a unique experience customized to their needs," said Van Epps. "I'm excited to bring a simpler way of banking and 27 years of experience to my clients."
Van Epps has lived in the Madison area his entire life. He and his family (his wife, five kids, four grandkids, a dog, and a cat) call Waunakee home. Van Epps graduated with a business degree from the University of Wisconsin-Platteville. He enjoys spending time with his family, golfing, and has sponsored a child through compassion.com for over 8 years.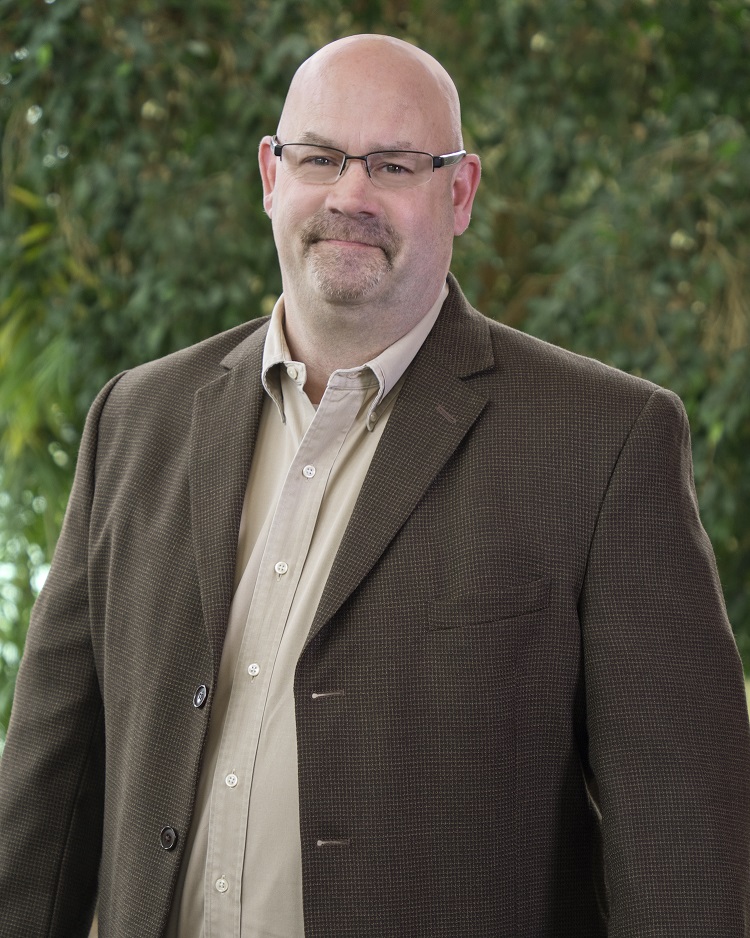 About Oak Bank
Oak Bank has been deeply rooted in the Fitchburg community and Madison area for 22 years, meeting the financial needs of homeowners and businesses by offering top-notch service, quick answers, and unique solutions, all while supporting over 125 local nonprofits each year. Visit oakbankonline.com to learn more.
###
Photo by Richard Hurd
The QTI Group Welcomes Keri Allard
QTI is delighted to announce a new addition to our team: Keri Allard. Keri joins us as Director of Business Development for QTI's Executive, Professional, and Board Search and Compensation Consulting practice. She has extensive experience in business development, relationship management, and project management. Keri is most excited about "meeting our amazing customers and helping them reach their HR and recruitment goals."
Before joining The QTI Group, Keri spent 20 years in education, with her most recent experience as the Associate Director of Enrollment for Madison Country Day School.
Photo by Richard Hurd
Ronald McDonald House Charities Seeking Volunteer & Operations Coordinator