Photo by Richard Hurd
M3 Insurance Adds Seven New Shareholders
M3 Insurance recently announced seven new company shareholders: Keith Berry, Senior Retirement Plan Consultant; Jay Brown, Senior Account Executive; Lacey Endres, Vice President of Property & Casualty Operations; Matt Mekemson, Senior Account Executive & Managing Director; Rebecca Menefee, Vice President of M3 Elevate; Jesse Roberts, Senior Business Development Executive; and Kelsey Stacks, Senior Account Executive.
Berry provides guidance around employer-sponsored financial plan designs, drawing on his deep understanding of retirement plans, fiduciary obligations, and the regulatory environments. He joined M3 Financial in 2013.
Brown advises clients on plan design and risk management solutions with a focus on property & casualty for the construction & real estate industry. He joined M3 in 2022 with the Trottier Insurance Group acquisition.
Endres partners with executive leadership to set the strategy for the agency's property & casualty operations. Her leadership focus includes M3's property & casualty client services, brokerage, surety, and risk management teams. She joined M3 in 2007.
Mekemson specializes in property and casualty insurance with a focus on construction and real estate clients. He also acts as managing director of M3's Kenosha office, overseeing overall office functions, facilitating cross-division growth strategies, and serving as a primary conduit from the Kenosha office to senior leadership. He joined M3 in 2022 with the Trottier Insurance Group acquisition.
Menefee provides sales leadership and employee development support, executing on various strategies to grow and retain M3's client base within the M3 Elevate division. She joined M3 in 2016.
Roberts educates the business community about M3 services, including insurance and risk management, employee benefits and retirement planning. He joined M3 in 2016.
Stacks consults with and advises clients about the design, implementation, and management of their benefit programs. She joined M3 in 2016 as part of the M3YOU program.
Each of M3's 57 shareholder partners is a current employee who is actively involved in our business and must sell his or her shares prior to retirement. This ownership structure ensures engagement while aligning with M3's commitment to remain privately held.
---
About M3
M3 is a top insurance broker and risk management firm in America. We're leaders in the products we represent and the industries we serve. M3's people are an extension of your team, providing world-class resources to help you manage risk, purchase insurance, and provide employee benefits. And our focus on community builds better places to live and work.
Photo by Richard Hurd
Boardman Clark: Jennifer Mirus Elected as Chairperson of Executive Committee
Boardman Clark recently named Attorney Jennifer Mirus as Chairperson of the firm's Executive Committee. The role, previously held by Attorney Richard Heinemann, is the firm's foremost leadership position.
"It has been a privilege to practice law at Boardman Clark for more than 27 years and I look forward to this opportunity to help the Firm achieve its goals in serving its clients and the community," Jennifer says. "I am excited and proud to be the first female Chair, and would like to thank Richard for his years of leadership and hard work in this role."
Jennifer is also Co-Chair of the firm's Labor & Employment Practice Group and will continue to actively represent clients. In her legal practice, Jennifer represents employers in all aspects of employment relations, including wage and hour issues, discrimination, Family and Medical Leave, ADA, reductions in force, harassment, hiring, discipline and terminations. She is also a sought-out speaker on human resources issues.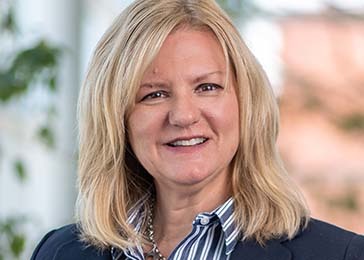 "Jennifer is a natural leader and a true people person," added Heinemann. "She brings the same thoughtful approach she applies in her practice to her role on the Executive Committee – she is an excellent choice to lead the firm moving forward."
Boardman Clark's Executive Committee is the governing extension of the Firm's partnership. The Committee is responsible for maintaining the firm's long-term vision as well as overseeing decisions related to day-to-day operations.
In additional to Jennifer's transition to Chair, Doug Witte has been named to the Executive Committee. Doug is Co-Chair of the firm's School Law Practice Group, is also a member of the Labor & Employment Practice Group and has over 30 years of experience representing private and public sector employers in all aspects of labor and employment law. Doug joins Sarah Zylstra, Jennifer Mirus, Pat Neuman and Richard Heinemann on the Executive Committee.
Photo by Richard Hurd
Bank of Sun Prairie's Christopher Cox Named Chief Business Banking Officer
FOR IMMEDIATE RELEASE
January 10, 2022
Contact: Jimmy Kauffman, President and CEO, Chairman of the Board of Directors
608.837.4511 ● jimmy.kauffman@bankofsunprairie.com
bankofsunprairie.com
Bank of Sun Prairie's Christopher Cox Named Chief Business Banking Officer
Cox Assumes Commercial Lending Executive Leadership Role as Bank Grows
Sun Prairie, Wis.— Bank of Sun Prairie's Christopher Cox has been named Senior Vice President, Chief Business Banking Officer. Cox has enjoyed a successful career in commercial banking for more than 20 years in central and southern Wisconsin where he has specialized in commercial lending and managing extensive portfolios across widely respected community banks. He now oversees the business lending department of lenders and portfolio managers after serving under recently retired Chief Lending Officer Ron Blawusch.
Bank of Sun Prairie's commercial lending team is working throughout central and southern Wisconsin and under Cox's leadership, the area continues to grow recently adding a junior business banker and currently recruiting a vice president, business banker to round out the growing practice.
"Chris is the exact right person at the exact right time to step into this critical executive leadership role for Bank of Sun Prairie," exclaimed Bank of Sun Prairie's President and CEO Jimmy Kauffman. "He brings the perfect combination of leadership skills and a deep understanding of commercial lending and complex portfolio management – and most importantly, our customers and Chris' team respect and admire his technical expertise and warm personality, a winning combination."
Cox earned a bachelor's degree in economics from the University of Wisconsin-Madison, an MBA in accounting from University of Phoenix and is a graduate of the Graduate School of Banking. Cox has served as a community volunteer in board and governance capacities, serving nonprofits and organizations focused on economic development. He lives in Fall River with his family.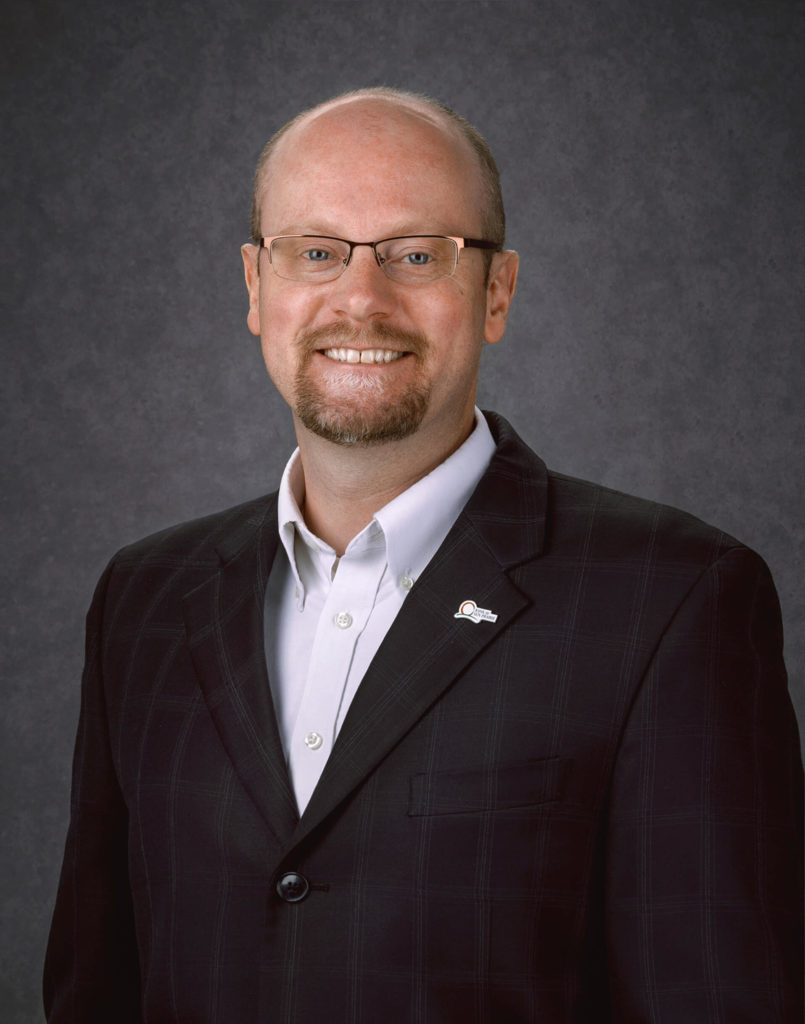 Bank of Sun Prairie is a locally owned, full-service community bank with $639.5 million in assets and five branches in Sun Prairie and Cottage Grove, Wis. Its mission is to be trusted advisor for families, businesses and communities offering a complete range of services, while delivering fair returns for stockholders. Member FDIC. Equal Opportunity Lender.
###
Photo by Richard Hurd
Brendon O'Shea Joins Capitol Bank Mortgage Team
Madison, WI (January 2023): Ken Thompson, CEO of Capitol Bank, is pleased to announce that
Brendon O'Shea has joined the Capitol Bank team as Mortgage Loan Originator.
Photo by Richard Hurd
Sustain Dane is Hiring a Full-Time Program Coordinator
You can play a critical role in helping Sustain Dane achieve our vision of a thriving and connected community with a sustainable environment and economy we are proud to pass on to future generations.
Overview:
Title: Program Coordinator
Full-Time salary of $45,000
Competitive benefits including paid time off, health and dental insurance, short-& long-term disability, and 401K
Reports to Lucia Hunt, Sustain Dane Development & Partnerships Manager
Submission: Applications will be reviewed on a rolling basis starting Tuesday, January 31 until the position is filled. Anticipated start date of March 1, 2023. To apply, email your resume and cover letter to Lucia Hunt at lucia@sustaindane.org. Please include your name and "Program Coordinator" in the subject line and your name in the title of attached documents.
Job Description: Passionate people and resources fuel our work. In this job, you will assist with program and event coordination and implementation. You will also support fund development through partnership and sponsorship/membership growth. In this collaborative position, you'll work with the Sustain Dane staff team and Board of Directors, as well as be able to execute projects and strategies independently.