Photo by Richard Hurd
Tom Olson named ESPN Madison Market Manager
MADISON, WI. (October 26, 2021) – Good Karma Brands (GKB) and ESPN Madison are excited to announce Tom Olson as the new Market Manager of ESPN Madison, effective November 1, 2021. As Market Manager, Olson will be responsible for overseeing the station's sales, marketing and content strategy and execution. Olson steps into this role as Keith Williams, Vice President and current ESPN Madison Market Manager, segues to ESPN 1000 in Chicago.
Tom Olson has held a variety of roles throughout his career at Good Karma Brands, including managing the company's business development team, and most recently as the Director of Sales & Marketing at ESPN Madison.
"I'm excited to lead one of Good Karma Brands' heritage markets," said Tom Olson, new Market Manager of ESPN Madison. "Madison is an incredible sports town, and I'm looking forward to working with our talented team, as well as local businesses and marketing partners as we build on our years of serving the passionate sports fans."
"Tom is an exemplary model of a Good Karma Brands teammate who embodies our six core values," said Keith Williams, ESPN 1000 Market Manager. "His experience in developing teammates, passion for the organization, and commitment to the community make him an ideal candidate for the role."
Tom began his career with Good Karma Brands in 2011 as an intern and quickly ascended to the leadership team. He is involved in various organizations and committees, including SHARP Literacy's Board of Directors, Young Professionals Board where he served as President, and a member of the Diversity & Inclusion Committee.
###
About Good Karma Brands
Good Karma Brands, LLC (GKB) is a media and marketing company with expertise in leveraging the power of sports and local news to build brands through radio, digital, events, and TV assets. Radio assets include Newsradio 620 WTMJ and 101.7 The Truth in Milwaukee, Wis., seven ESPN affiliated radio stations in Chicago, Cleveland, Madison, Milwaukee and West Palm Beach, and two stations in Beaver Dam, Wis. In partnership with ESPN, GKB also offers local marketing partners geo-targeted advertising on ESPN's digital platforms. In addition to its radio assets, GKB boasts a number of premium brands, including an events division that produces the Wisconsin Sports Awards, Tundra Trio hospitality houses in Green Bay, Wis., and the Boca Raton Bowl; and a home furnishings and interior decorating business, The Home Market. For more information, please visit www.goodkarmabrands.com. ​
Photo by Richard Hurd
Rick Schmidt Steps Down as President of CG Schmidt, Retains Role as CEO and Chairman
MILWAUKEE, WI, October 6, 2021 ‐ CG Schmidt announced today that Richard L. Schmidt, Jr., President
& CEO, and fourth generation of family leadership for the 101‐year‐old construction management firm
headquartered in Milwaukee, WI, will step down as President but retain the roles of Chief Executive
Officer (CEO) and Chairman, while his brother Eric Schmidt, who currently serves as Senior Vice
President for the company, will assume the role of President. The transition will take effect January 1,
2022.
Photo by Richard Hurd
Ryan Pelz Joins M3 as Account Executive
Ryan Pelz recently joined M3 Insurance as an employee benefits account executive. In this role, he consults with and advises mid to large market clients on the design, implementation, and management of their business insurance coverage.
Pelz comes to M3 from Quartz Health Solutions, Inc. where he had served as a large group account executive since 2009. Prior to that, he worked for MercyCare. Pelz's significant knowledge and experience, particularly in the Southcentral Wisconsin and Northcentral Illinois markets, are in strong alignment with the ongoing growth and evolution of M3's employee benefits division.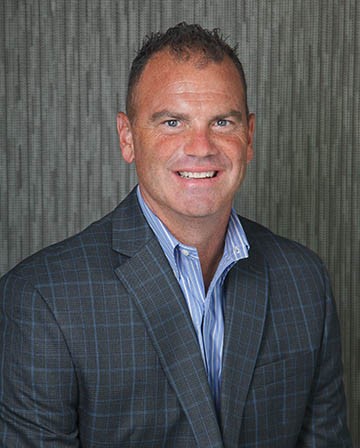 Photo by Richard Hurd
Leadership Team Expands at Wegner CPAs
With the continued momentum of growth and expansion at Wegner CPAs, the training, development, and promotion of new leaders is imperative to the success of the firm.  Tim Seidel, CPA, has recently been appointed to the position of Partner in the Assurance Department. Tim has been a driving force in the Assurance Department for over ten years with his diverse client experience, in addition to his keen management skills. Seidel works with a wide range of clients including nonprofit organizations, manufacturers, construction contractors, grain elevators, and family businesses. He is passionate about working with his clients to provide the insight and knowledge necessary to reach their long-term goals.
"I'm excited and honored to become a partner at Wegner CPAs," said Seidel. "I love developing relationships with our clients and helping with their accounting, financial, and tax needs. I'm looking forward to continuing the growth and success of our clients, staff, and firm."
"Tim Seidel has been a key part of Wegner CPAs continued success, and we know he will play an essential role in shaping the future of our Firm," said Glenn Miller, CPA, CGMA, Managing Partner at Wegner CPAs. "Wegner CPAs and our clients will certainly benefit from Tim's expertise in the years to come."
About Wegner CPAs
Headquartered in Madison, WI, Wegner CPAs brings a unique perspective to the practice of accounting and business consulting.  The firm specializes in closely held businesses, contractors, cooperatives, manufacturers, nonprofit organizations, and municipalities with a complete range of accounting, audit, tax, and consulting services across the lifecycle of the organization.   For more information, visit www.wegnercpas.com or call 888-204-7665.
Photo by Richard Hurd
Jill Skowronski promoted to President at 6AM Marketing
In January 2021, Jill Skowronski was promoted from Director of Strategy and Accounts to President at 6AM Marketing, Inc.
Jill has made a name for herself in Wisconsin for her creative thinking and customer relationship management style, earning a "40 Under 40" honor from "In Business Magazine" at age 29. With over 20 years' experience in marketing, Jill has worked with national clients, from State Farm Insurance to Beer Nuts, and spent the last 10 years as a vice president in both the technology and food and beverage sectors.