Photo by Richard Hurd
Meet the Fellows for the 2023 Summit Credit Union Fellowship for Women Entrepreneurs
StartingBlock, Summit Credit Union and the Wisconsin Economic Development Corporation (WEDC) announce seven participating companies for 2023 Cohort of the "Summit Credit Union Fellowship for Women Entrepreneurs"
StartingBlock, Madison's startup hub and Summit Credit Union, one of the leading credit unions in Wisconsin welcome seven women entrepreneurs into the 2023 cohort of the "Summit Credit Union Fellowship for Women Entrepreneurs," an initiative designed to support, empower, and catalyze the growth of women entrepreneurs in the region.
"We are thrilled to welcome seven amazing entrepreneurs to the StartingBlock family of companies" said Scott Mosley, Executive Director of StartingBlock Madison. "The Summit Credit Union Fellowship is an amazing opportunity to support women as they pursue their entrepreneurial endeavor. We are thrilled to work with Summit to offer this experience to this year's cohort."
Meet the 2023 Summit Credit Union Fellows:
"We want to encourage women to grow their businesses as they build their own financial security," said Summit CEO & President Kim Sponem. "In this fellowship, we're partnering with an amazing group of women to take their businesses to the next level by providing guidance beyond their financial needs. Whether they need help with accounting, marketing, community networking, or business plan development, we will be with them every step of the way."
The Fellowship began on Nov 1, 2023 and runs through Oct 31, 2024. During the year at StartingBlock, Fellows will receive mentorship and coaching about multiple components of their businesses from both StartingBlock staff and Summit Credit Union Executives.
The Wisconsin Economic Development Corporation (WEDC) is a generous supporter of the Summit Credit Union Fellowship for Women Entrepreneurs.
About Summit Credit Union:
Established in 1935, Summit Credit Union is a member-owned financial cooperative. Summit holds 6.8 billion in assets and has more than 252,000 members and 967 employees across 57 locations throughout Wisconsin. Since 2002, Kim Sponem has been CEO & President of Summit Credit Union, formerly known as CUNA Credit Union/Great Wisconsin Credit Union. 
Recognized for its excellence in employee engagement, in 2021, 2022 and 2023 Summit was named both a Top Workplace in the USA by Top Workplaces USA and a Top Workplace in the Madison area by the Wisconsin State Journal. In 2023 it has added a Top Workplace award in Milwaukee by the Milwaukee Journal Sentinel.
For more information, visit www.summitcreditunion.com or call 608-243-5000 or 800-236-5560.  For additional media information, visit https://www.summitcreditunion.com/about-summit/press-room or follow Summit on Facebook and Instagram.    
About the Wisconsin Economic Development Corporation:
The Wisconsin Economic Development Corporation (WEDC) is the State of Wisconsin's lead economic development agency.
About StartingBlock Madison:
StartingBlock – Madison's Startup Hub is the epicenter for entrepreneurship in Madison, Wisconsin. With a mission to support startups, foster innovation, and drive economic growth, it offers state-of-the-art workspace, mentorship, networking opportunities and resources to emerging businesses.
Photo by Richard Hurd
Bridget Travnick Oberfoell Joins Bank of Sun Prairie as Senior Vice President, Director of Human Resources and Training
FOR IMMEDIATE RELEASE
November 6, 2023
Contact: Jimmy Kauffman, President and CEO,
Chairman of the Board of Directors
Bank of Sun Prairie
608.837.4511 ● jimmy.kauffman@bankofsunprairie.com
www.bankofsunprairie.com
Bridget Travnick Oberfoell Joins Bank of Sun Prairie as Senior Vice President, Director of Human Resources and Training
Now at Five Locations and 100+ Employees, Bank of Sun Prairie Continues to Grow
Sun Prairie, Wis.— Bank of Sun Prairie welcomes Bridget Travnick Oberfoell, SPHR, SHRM-SCP, as new senior vice president, director of human resources and training and member of the leadership team.
Travnick Oberfoell has worked in human resources for more than 23 years most recently as deputy director of human resources with the Wisconsin Department of Justice and prior with Shared Medical Services and The QTI Group among other companies in Madison and Chicago. She graduated with a bachelor's degree in business management from Cardinal Stritch University. Travnick Oberfoell is active in the Society of Human Resources Management (SHRM) and in causes focused on animal welfare and rescue, child advocacy, environmental protections, and arts and culture.
"We are excited Bridget has joined our team. She brings the perfect blend of human resources leadership, a strong benefits background and passion for training and development." shared Jimmy Kauffman, Bank of Sun Prairie's president and CEO. "She will help drive Bank of Sun Prairie as a leading financial services institution serving Dane County and beyond."
Travnick Oberfoell is based in the bank's Main Street headquarters in Sun Prairie. Bank of Sun Prairie is a locally owned, full-service community bank with $719.3 million in assets and five branches in Sun Prairie and Cottage Grove, Wis. Its mission is to be trusted advisor for families, businesses and communities offering a complete range of services, while delivering fair returns for stockholders. Member FDIC. Equal Opportunity Lender.
###
Photo by Richard Hurd
Berndt CPA LLC Announces Partner Promotions
Madison, WI 11/01/2023 – Berndt CPA LLC, a leading provider of financial and advisory services, is pleased to announce the promotion of key members of its leadership team. These promotions reflect the company's commitment to recognizing and fostering talent within the organization, positioning it for continued growth and success.
Bruce D. Berndt CPA, CGMA, who has been an integral part of the company's success, has been promoted to the position of Chief Executive Officer (CEO). In his new role, Bruce will provide strategic leadership and guide the company's long-term vision.
Alicia Greer CPA, a dedicated professional with a proven record, has been promoted to the position of Chief Operating Officer (COO). Alicia will be responsible for overseeing the operations of the company and ensuring its efficient functioning.
Jordon Olson PAFM, known for her dedication and administrative acumen, has been promoted to the position of Chief Administrative Officer (CAO). In her new role, Jordon will oversee the daily administrative operations within the organization. This includes strategic planning, assisting in firm goal & policy implementation.
Jeff Olsen CPA, MBA, with a strong background in tax and innovation, has been promoted to the position of Chief Tax Officer (CTO). Jeff will continue to work to align tax with business goals, drive strategic value, increase transparency, and improve the efficiency of tax operations.
With the support of partners Jay Mouille, CPA and Stephan Mesdjian, CPA, EA we are thrilled to announce these promotions within our leadership team. Each of these individuals has demonstrated exceptional dedication and expertise, and we are confident that they will play a pivotal role in our continued growth and success.
About Berndt CPA: Berndt CPA has been a trusted name in financial services for 13 years. The firm offers a wide range of accounting, tax, and consulting services to businesses across Wisconsin and the U.S. With a focus on delivering personalized solutions, Berndt CPA has earned a reputation for excellence in client service. For more information, visit www.berndtcpa.com.
Photo by Richard Hurd
New Positions Filled in Advancement & Communications at UW–Madison Division of the Arts
FOR IMMEDIATE RELEASE: Wednesday, November 1, 2023
Contact: info@arts.wisc.edu
Link to Article: https://artsdivision.wisc.edu/2023/11/01/new-staff-frame-puleo-moyer/
Download Images: https://uwmadison.box.com/s/0k2fhbl82jmztumosq2j1p5x51zv6661
New Positions Filled in Advancement & Communications at UW–Madison Division of the Arts
Two brand new positions on the UW–Madison Division of the Arts leadership team have been hired—Samara Frame is the Advancement Manager and Fran Puleo Moyer is the Director of Communications. As part of the leadership team, both Samara and Fran will work on strategic visioning and implementation.
"We are thrilled to welcome both Fran and Samara to the Division of the Arts leadership team," says Kate Hewson, Division of the Arts Associate Director. She continues, "We look forward to how they will shape the future of our organization with the new skills, experience, and energy they bring. They will be integral to fulfilling our mission to advocate for, connect, and elevate the arts at UW–Madison."
The Advancement Manager will manage and execute the Arts Division's advancement strategy, overseeing development and fundraising in support of strategic goals. They will work to increase the impact of the Arts Division's programs and of all the arts at UW–Madison. The Advancement Manager serves on the Leadership Team, working closely on strategic visioning and implementation. They will also serve key roles in the Arts Division's creative research funding programs.
Samara Frame (she/her) is thrilled to join the team at UW–Division of the Arts, bringing a background of development and engagement to the work. She comes to the arts through the world of theater, where she's served both on stage and as an arts administrator for more than two decades. She most recently worked as Director of Audience Engagement for Forward Theater Company, where she grew authentic relationships with audiences, led fundraising events, developed partnerships, and created a robust accessibility plan. She's also worked for United Way of Dane County and Madison Reading Project. Samara launched Dolly Parton's Imagination Library in Dane County, served on Dane County Cultural Affairs Commission's grant review panel and Verona's Library Board. She has led youth empowerment programs and worked in advocacy for violence prevention and education. She currently serves on the Executive and Development Committees of Will Geer's Theatricum Botanicum, is a member of AFP Madison, OPEN, LGBT Chamber of Commerce, and is an active volunteer in the community. She holds a degree in Theater from Northwestern University and a certificate in fundraising from UCLA.
The Director of Communications leads the Integrated Marketing and Communications team (IMC), overseeing the budget, and ensuring a cohesive voice and brand identity for all Arts Division communications. They will increase engagement in the arts by internal and external audiences, catalyze the arts to advance campus goals and priorities, and build a national profile for the arts at UW–Madison. The Director of Communications develops and implements a strategic communications plan for the Arts Division and also participates in creation of content. This position also works closely with the office of the Vice Chancellor for Strategic Communications on setting and attaining key arts communication goals and aligning with campus branding and communications.
Fran Puleo Moyer (she/her) comes to the Division of the Arts from her role as Associate Director of Outreach at UW–Madison, overseeing the development and promotion of UW Connects programming, including Badger Talks and Bucky's Classroom, for University Relations. She has 20+ years of experience in communications, marketing, program development, event management, fund development and community and public relations. Formerly the Community Relations Manager at Monona Terrace Community & Convention Center, she served as a spokesperson for the facility, managed events, and developed robust partnerships within the Madison business community. In addition, she has held previous roles with orchestras around the Midwest, including the Chicago Symphony, Lake Forest Symphony, and the Wisconsin Chamber Orchestra, and served as an Outreach Program Manager in the arts at UW–Stevens Point. Fran is a professional flutist, having played largely with quartets and quintets around Chicago and Madison, taught flute lessons for many years, and has a Bachelor of Music Performance degree from the University of Illinois and an MBA in marketing from DePaul University.
Please join us in welcoming the Division's newest hires to our community! Get in touch with Samara at samara.frame@wisc.edu. Connect with Fran at fran.puleo@wisc.edu.
###
About the UW–Madison Division of the Arts:
The Division of the Arts advocates for, connects and elevates the arts at UW–Madison. Our vision, The Arts for Everyone, Everywhere, is one by which the arts at UW-Madison are: integral to research, teaching, learning and outreach; accessible to all at UW–Madison; and impactful both locally and globally.
Photo by Richard Hurd
Ken Thompson, CEO of Capitol Bank named to Federal Home Loan Bank of Chicago Board
FMI
Tracy Brooks
Marketing Director
Capitol Bank
710 N. High Point Road
Madison, Wisconsin 53717
(608) 836-1616
Ken Thompson, CEO of Capitol Bank named to Federal Home Loan Bank of Chicago Board
Madison, WI (October 2023): Justin Hart, President of Capitol Bank, is pleased to announce that Capitol Bank CEO and Chairman, Ken Thompson, has been elected to the Federal Home Loan Bank of Chicago (FHLBank Chicago) Board of Directors.
The FHLBank Chicago provides reliable liquidity to member banks and other financial institutions in Illinois and Wisconsin. They offer products, solutions, and services to help members achieve asset liability management goals.
"Ken's professional career has positioned him to be a strong asset to the FHLBank Chicago Board and we are delighted at the news of his appointment," said Justin Hart.
In addition to his continued responsibilities at Capitol Bank, Ken will serve his 4-year term as director starting January 1, 2024.
"I am deeply honored to have been elected to this role which represents Wisconsin's member organizations and look forward to serving among such highly esteemed and dedicated individuals," stated Ken Thompson.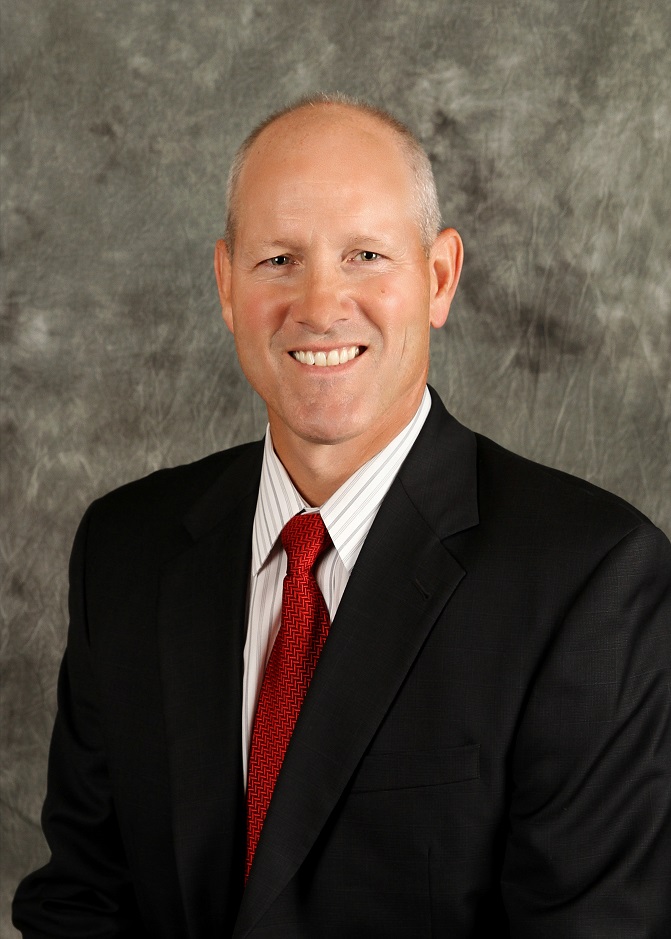 About Capitol Bank: Capitol Bank, locally owned and operated since 1995, is committed to serving the communities in which we live, work and do business. We are proud of the partnerships we have established with organizations, businesses and individuals in the Dane County area. Our philosophy of community support is demonstrated at the corporate level, as well as in the time and energy our employees devote to our community each year. Capitol Bank is a Member FDIC and an Equal Housing Lender.