Category: Talent
Photo by Richard Hurd
Madison Ballet Selects New Board Leadership
CONTACT: GRETCHEN BOURG
(608) 278-7990
gretchen@madisonballet.org
Madison Ballet Selects New Board Leadership
Matthew Ulrich of Epic Systems Elected President
MADISON, WI – Madison Ballet is proud to announce that Matthew Ulrich, Technical Services Engineer at Epic Systems, was elected President of the Board of the Directors at its August annual Meeting. Mr. Ulrich joined the board in 2016 and has served on its Finance Committee.
"Madison Ballet is a gift to our community, bringing the joy of creative expression to children and adults, to dancers and audiences, throughout Dane County and beyond," said Mr. Ulrich. "We are on track to be a revitalized, thriving organization serving our community well into the future. "
Madison Ballet is grateful for the leadership of outgoing President Bob Cottingham, partner-in-charge of Wipfli's Southern Region. Mr. Cottingham joined the board in 2004. He served as its President since 2013 and will continue as an active member.
The Board also elected David Hughes as Vice-President, Corkey Custer as Treasurer, and Jane Richardson as Secretary. Mr. Hughes is Chief Customer Officer with On Point Technologies, Mr. Custer is Managing Partner of Custer Plumb Financial Services, and Ms Richardson is a community leader whose executive career spanned government, private, and not-for profit business sectors.
MJ Hecox, UW-Madison Assistant Director of Integrated Marketing Communications, is a newly elected member of the board. Jonathan Solari joined Madison Ballet as CEO in June of this year.
For nearly 40 years Madison Ballet has been an integral part of the vibrant Dane County arts community. Professional ballet education and training with the School of Ballet assures that students of all ages and skill levels gain the poise, confidence, discipline, and fundamental life skills intrinsic to the study of classical ballet. Full scale productions such as the acclaimed Nutcracker and imaginative contemporary performances by the professional repertory company reach tens of thousands of people each year, while scholarships and neighborhood outreach programs connect hundreds of families and young people with the joy of dance.
Photo by Richard Hurd
Iconica Announces Kevin Carey as New Business Development Director
Iconica is excited to announce that Kevin Carey is joining as Director of Business Development. Kevin will be responsible for developing new business opportunities and supporting customers with his knowledge and experience.
"Kevin has a great deal of experience and success in working with companies and demonstrating his knowledge of commercial building, real estate transactions, and development," says Jim Pientka, President and CEO of Iconica. "Kevin will immediately become a valued resource for our clients and our team."
Kevin is well-respected within the Madison and greater Dane County area. He brings over 20 years of sales and business development experience to Iconica as a commercial real estate broker, developer, tenant representative, and former client of Iconica.
"I am elated about joining Iconica," states Carey. "Iconica's leadership, design strength, and company culture make them stand out. They are very well-positioned to experience growth in their market – I am confident I can play a lead role in helping them accomplish this goal."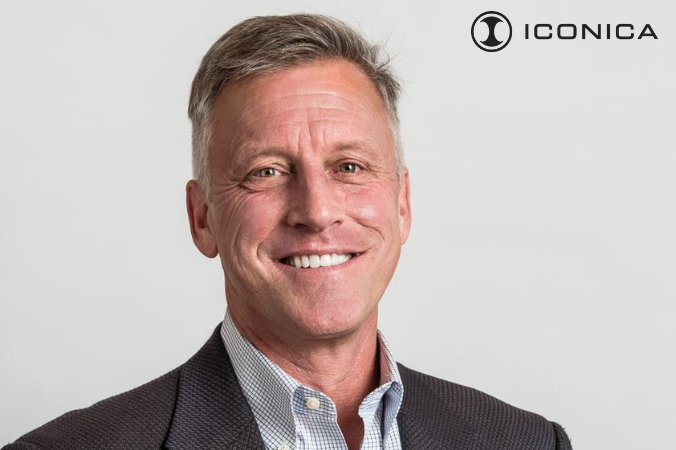 Kevin can be reached at kevin.carey@iconicacreates.com.
Iconica takes the stress out of building projects so owners can focus on growing their businesses. By providing full architectural, engineering and general contracting services, they take the uncertainty out of commercial construction by guaranteeing results.
Photo by Richard Hurd
Elizabeth Snodgrass Chosen as New Wisconsin Union Theater Director
Contact Information: Shauna Breneman, Communications Director
Office: (608) 262-8862
Email: sbreneman@wisc.edu
ELIZABETH SNODGRASS CHOSEN AS NEW WISCONSIN UNION THEATER DIRECTOR
MADISON – Elizabeth Snodgrass will join the Wisconsin Union Theater team as the Theater's director.
In this position, Snodgrass will lead the Wisconsin Union Theater in its efforts to present, promote and cultivate a lifelong appreciation of the performing arts, especially among University of Wisconsin-Madison students. She will also partner with the student-led Wisconsin Union Directorate Performing Arts Committee, UW-Madison departments and local arts organizations to present quality programming that provides diverse experiences for the community.
"We are thrilled to have Beth join the Wisconsin Union staff as director of the Wisconsin Union Theater," Wisconsin Union Deputy Director Susan Dibbell said. "The Union Theater has a long history of presenting world-class artists, and Beth brings an ability to blend tradition with relevant and cutting-edge performances. She is thoughtful and inclusive, which will serve her well in this position."
Snodgrass succeeds longtime Theater Director Ralph Russo, who served in this position for 15 years. She will begin serving in the director role Sept. 3.
Snodgrass brings more than 20 years of experience in designing, producing and programming concerts, creative projects, and cultural initiatives with a focus on social justice, music education, and community engagement.
She most recently held the position of Summer Music Clinic director at UW-Madison's Division of Continuing Studies. Her past positions include director, family programs and manager, community programs at Carnegie Hall's Weill Music Institute.
Snodgrass earned a bachelor's degree in piano performance from the Lawrence University Conservatory of Music and a master's degree in piano performance from the Peabody Institute of Johns Hopkins University.
"I am thrilled to join the committed leadership and programming team at this world-class arts institution. I am eager to work with the inspiring student-led Directorate to continue to bring diverse, exceptional voices to our storied Wisconsin Union Theater. Arts ground a community and give it shape and form. They also help to show us where we've been and where we're going," Snodgrass said. "I am honored to serve in this role that has been held by visionary leaders like Fan Taylor and Ralph Russo, and I can't wait to get started."
For more than 75 years, the Wisconsin Union Theater has served as a center for cultural activity on the UW-Madison campus. The Theater has multiple performance spaces in which the Theater team presents a season with more than three dozen events, including classical, jazz, world and other music, dance, theater and more. Wisconsin Union Theater audiences have enjoyed performances by thousands of renowned artists, including Louis Armstrong, Yo-Yo Ma, Ella Fitzgerald, and Lizzo.
The Theater is part of the Wisconsin Union, which was founded in 1907 and is one of the oldest college unions in the United States. More than 500 student leaders help produce thousands of events, such as the Theater's performances, each year.
For more information about the Wisconsin Union Theater, visit union.wisc.edu/theater.
-###-
About the Wisconsin Union Theater
For more than 75 years, the Wisconsin Union Theater has served as a center for cultural activity in the heart of the University of Wisconsin-Madison campus. The Theater hosts performances in multiple locations, including Memorial Union, and has an expansive history of remarkable performances. The Wisconsin Union Theater is part of the Wisconsin Union, a membership organization that blends study and leisure to create unique out-of-classroom opportunities. Learn more about the Theater: union.wisc.edu/wisconsin-union-theater.
[Note to the editor: Click here to download a photo of Wisconsin Union Theater Director Elizabeth Snodgrass.]
Photo by Richard Hurd
Mike Odden Joins State Bank of Cross Plains as VP-Mortgage Lending Manager
August 6, 2019, MADISON, Wisconsin— Mike Odden brings nearly 30 years of diverse banking experience in the Madison area to State Bank of Cross Plains (SBCP) as the new Vice President-Mortgage Lending Manager. In this role, Odden will mentor the bank's mortgage loan officers, as well as help design new mortgage lending programs and products to match the specific needs of customers throughout South Central Wisconsin.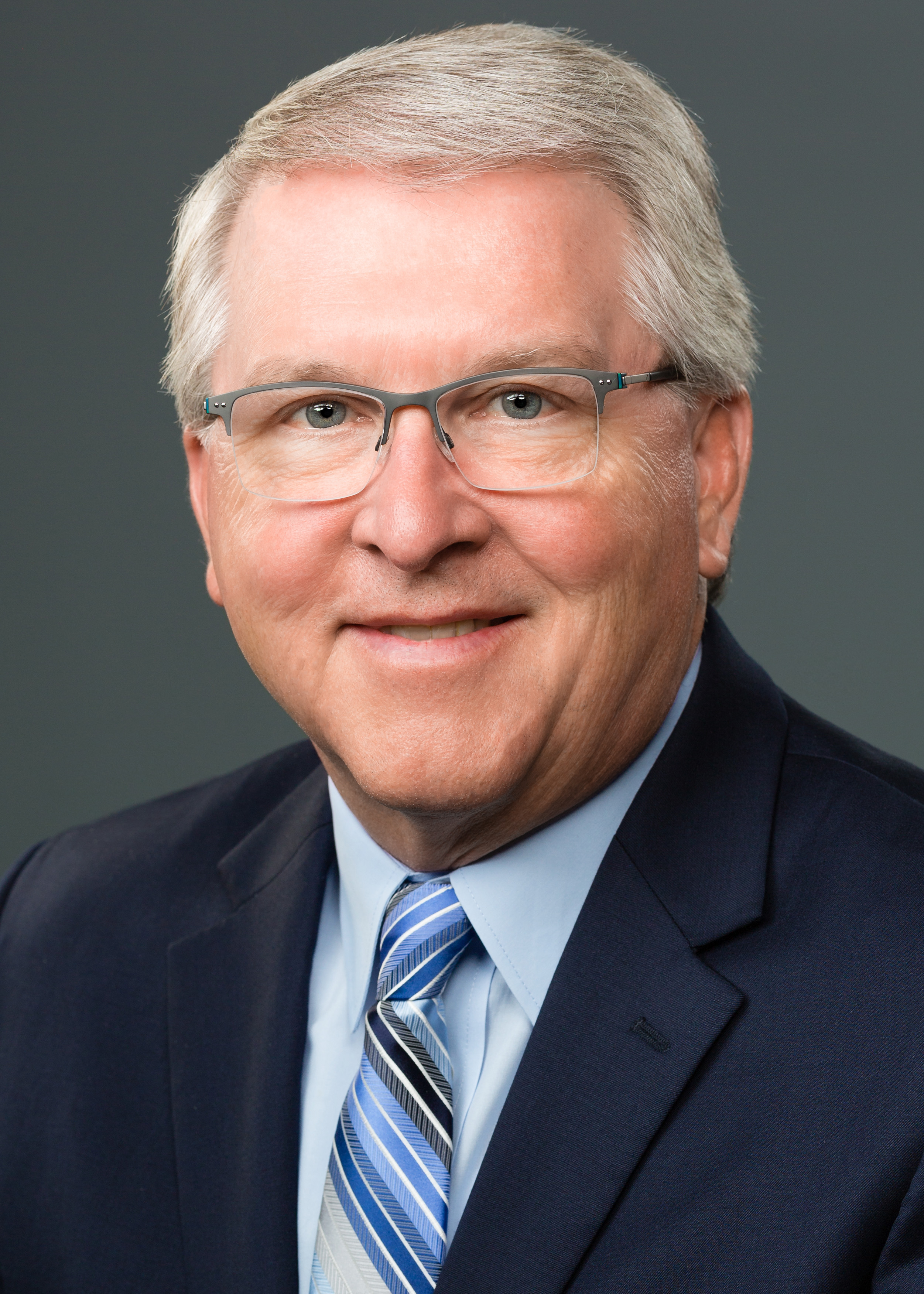 "Mike has spent his entire career helping people in and around the Madison market," shares Scott Ducke, SBCP Chief Lending Officer. "He has a way of recognizing opportunities to serve his customers with innovative loan programs or simply suggesting we create something new to better fit what people are looking for in our local communities."
Odden holds a degree in Finance from the University of Wisconsin-Whitewater. He serves on the Board of Directors for the Wisconsin Mortgage Bankers Association at both the local and state chapter levels. In addition, he has mortgage lending experience on both the operational side and working directly with customers to provide a well-rounded perspective to this leadership position.
For more information about how a mortgage from State Bank of Cross Plains might help you secure the home of your dreams – or the business or rental unit you've been working toward – contact the SBCP Mortgage Lender in your community at (608) 497-4640.
# # #
Photo by Richard Hurd
New Leadership for Iconica
After 25 years sharing leadership duties for the first full service design-build architecture and construction company in the area, CEO and President, Jim Pientka announces a new executive team. Going forward, Jim will serve as President, CEO, and sole owner of Iconica along with Susan Sowatzke as Chief Financial Officer, Kathy Pientka as Chief Operating Officer, Mike Walters as Vice President, and Matt Wellenkotter as Vice President Field Operations. Their focus will continue to be taking the stress out of building projects by providing full-service architecture, engineering and construction in whatever quantities are needed. Iconica will continue to help commercial clients grow their businesses by solving their space needs.
Jim thanks his brother Tom for having faith 25 years ago to go into business together, and the belief in his abilities to continue operating and growing Iconica successfully for the years ahead. Tom will lead Tukka Properties as CEO, and President. The development firm develops senior housing throughout Wisconsin offering quality care and facilities for seniors seeking independent living, assisted living and memory care.
ABOUT ICONICA
Iconica provides clients with the best spaces possible for their businesses. Architects, engineers, superintendents, project managers work together to give clients everything they need in one place, cutting down on stressful experiences, and freeing up time for their own business needs. Iconica can build, remodel, design any commercial space you need. Based in Madison, WI, the company employs 90 associates and has worked on thousands of projects since inception and over millions of SF across the Midwest.
For more information visit www.iconicacreates.com