Category:
Accomplishments
Photo by Richard Hurd
Members approve partnership between Dane County Credit Union and Heartland Credit Union
MADISON, WI (March 3, 2022) – Members of Dane County Credit Union (DCCU) voted in favor of joining forces with Heartland Credit Union (HCU). The official legal merger took place on March 1, 2022.
Discussions began mid-year in 2021, with both boards unanimously supporting the partnership of the two organizations to bring added value and increased benefits to both memberships. Dane County Credit Union members gave their consent by an overwhelming majority who voted in support of the merger.
The combined credit union will operate under the Heartland Credit Union name and will hold approximately $617 million in assets, serving more than 36,500 members throughout 28 counties in Wisconsin, Iowa, and Illinois. The headquarters will be Heartland Credit Union's High Crossing Boulevard office on the east side of Madison, and will be led by HCU CEO, Sally Dischler. DCCU President/CEO, Shay Santos, will assume the role of Chief Operating Officer.
"As the financial services landscape constantly evolves, we sought to create greater value for our members, our employees and the communities we both serve," said Shay Santos, President and CEO of Dane County Credit Union. "The partnership with Heartland Credit Union is a great fit as both organizations have shared commitments to those we serve. We are very excited that as a combined credit union, we will be stronger, allowing more opportunities to support our local communities, provide more resources to help members achieve financial success, and give staff more opportunities for personal development and growth."
Sally Dischler, CEO of Heartland Credit Union said, "We are thrilled to welcome our friends at Dane County Credit Union into Heartland Credit Union. Our sole purpose is to positively contribute to our member-owner's social and economic well-being, and our united resources will give us the ability to deliver an enhanced experience to both memberships."
Members of both credit unions will have access to their combined 11 branches, including a new location slated to open this year in Oregon, Wisconsin. DCCU members will continue to conduct business as usual without changes to their accounts until October 2022 when DCCU will be integrating their software platform systems with HCU's.
###
About HCU and DCCU
Heartland Credit Union, with $400 million in assets was formed in 1936 and serves 21,500 members. Dane County Credit Union, with $217 million in assets was formed in 1935 and serves 15,000 members. To learn more, visit www.heartlandcu.org or www.dccu.us.
Photo by Richard Hurd
Madison Ballet Awarded $15,000 by Madison Community Foundation to Increase Opportunities for Choreographers of Color
FOR IMMEDIATE RELEASE
January 19, 2022
Madison Ballet Awarded $15,000 by Madison Community Foundation to Increase Opportunities for Choreographers of Color 
Madison, WI – Madison Ballet is honored to receive a generous $15,000 grant from the Madison Community Foundation. The grant will support expanding the organization's opportunities for choreographers of color, serving as one way to address systemic problems in dance that have led to a lack of diversity on stages locally and nationally.
Madison Ballet is a pillar of the Dane County creative community, celebrating 40 years of inspiring Madison with the magic of dance. The vibrant arts company commits itself to providing "ballet without boundaries" by breaking down barriers to the artform throughout all facets of the organization.
With the generous support of the Madison Community Foundation, Madison Ballet aims to create new opportunities in every aspect of its organization for the encouragement, advancement, and inspiration of choreographers of color at all career levels.
Aided by the creation of a new curriculum focused on expression through dance, students will be equipped to articulate their artistic vision and gain the technical tools to actualize it on stage. The return of 2021's successful Lift Every Voice film series will challenge emerging choreographers of color to expand their collaborative circles by including artists working in different mediums. Commissioning more choreographers to build new works that will permanently enter Madison Ballet's repertoire will bring much-needed diversity in artistic leadership and representation to Madison's most celebrated stages.
"By creating advanced opportunities for choreographers of color throughout the organization, we seek to build programming of artistic voices that increasingly reflect the diversity of the city we serve," says CEO Jonathan Solari. The residual impact of these programs will expose over 7,500 audience members to the choreographers' work.
"If anything, nonprofits have become more innovative during the COVID pandemic, pivoting to expand services and find creative ways to provide resources," said Tom Linfield, Madison Community Foundation's Vice President of Community Impact. "These agencies combine vision and tenacity as they propel our community forward."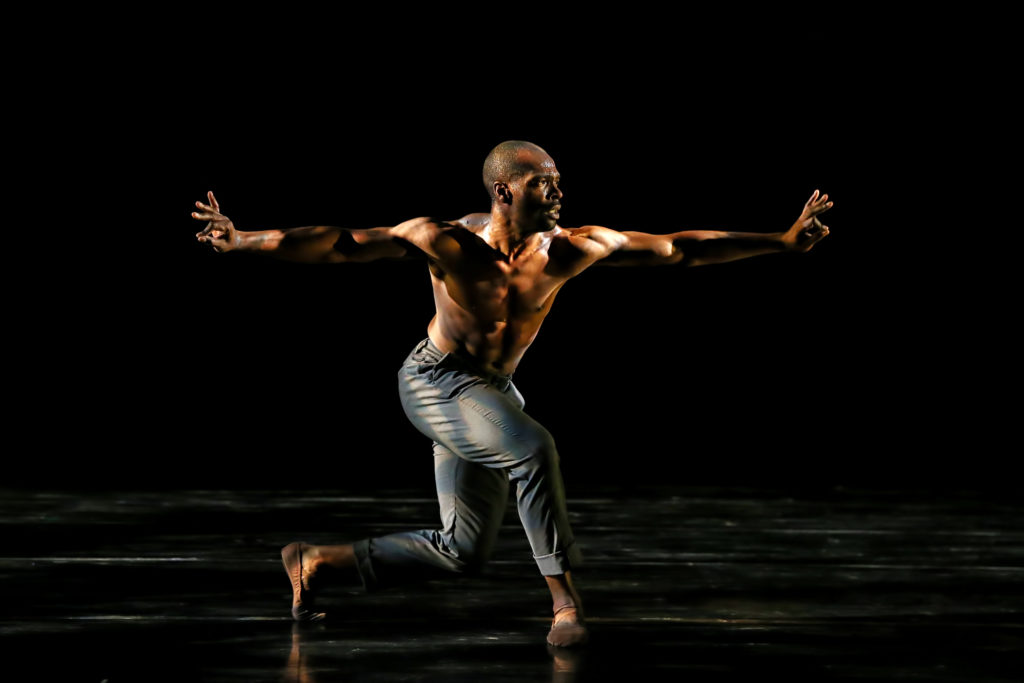 About Madison Ballet:
For 40 years, Madison Ballet has been an integral part of the vibrant Dane County arts community. Full-scale productions of inspiring traditional ballets, innovative contemporary performances, and the timeless holiday tradition of "The Nutcracker" reach more than 13,000 people each year. The School of Madison Ballet empowers students of all ages and skill levels with the poise, confidence, discipline, and fundamental life skills intrinsic to the study of dance. Outreach programming, presented in partnership with dozens of local school and community groups, enriches thousands of young people's lives by introducing them to the joy of dance. Learn more about Madison Ballet at www.madisonballet.org.
About Madison Community Foundation:
Madison Community Foundation encourages, facilitates and manages long-term philanthropy. Since 1942, the foundation staff has helped people realize their philanthropic goals, allowing them to support charitable interests anywhere in the world. The community foundation also awards grants throughout Dane County to build communities. More information is available online at www.madisoncommunityfoundation.org.
Contact: Lexi Janssen, Marketing Manager
Phone: 262-402-2358
Email: lexi@madisonballet.org
###
Photo by Richard Hurd
Little John's Creating Food Stories Mural on Overture Center Windows
During the months of December and January, Little John's is creating a mural on the Overture Center windows. This mural is made up of food stories told by our Dane County community – you can submit your food stories here! 
This mural is raising awareness to the solution that Little John's is developing, access to nutritious meals for everyone through a restaurant that allows visitors to pay as much or as little as they can for that day.
Be sure to walk by the Overture Center and read the food stories written by your friends, family members and neighbors.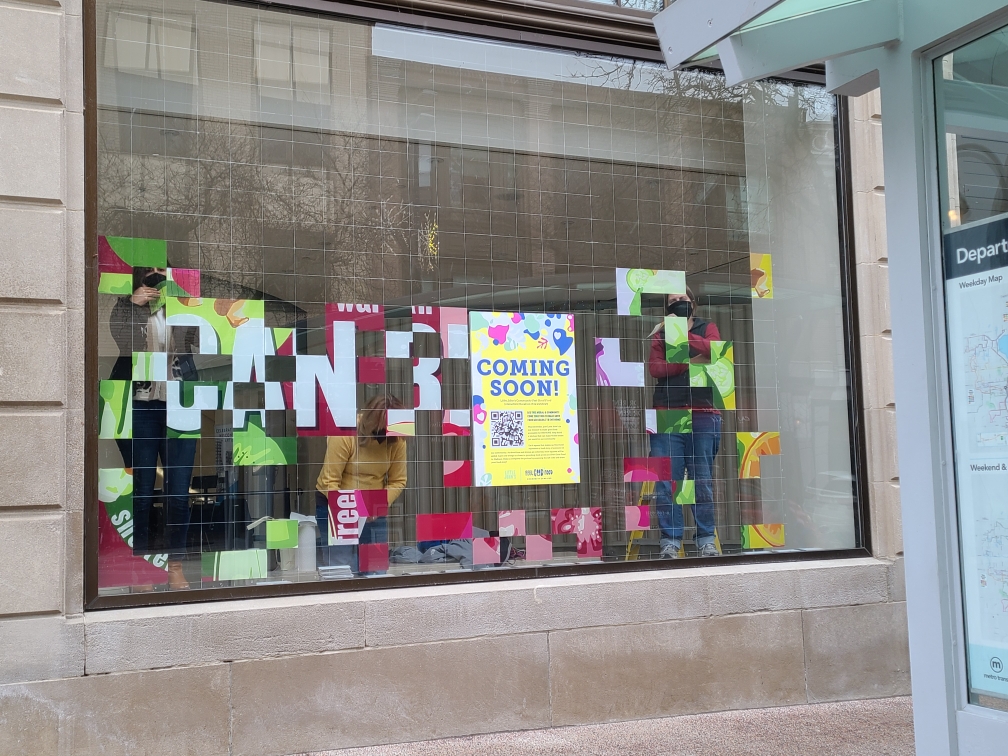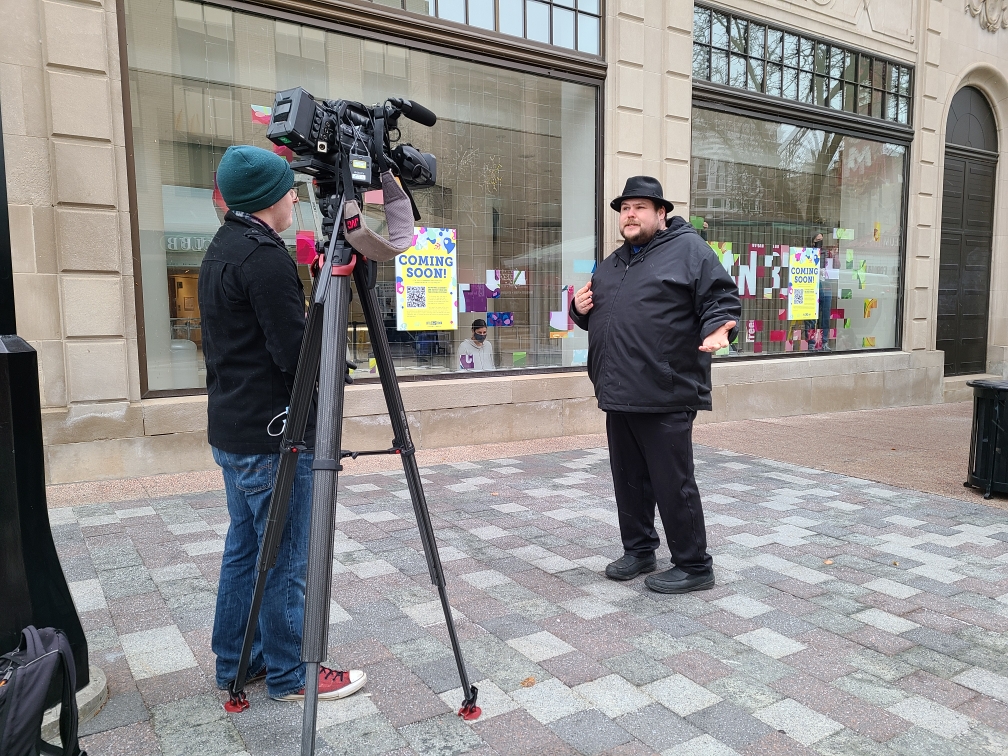 Photo by Richard Hurd
Vogel Bros. Building Co.: $22 million Octopi October Expansion
WAUNAKEE, WIS. – Octopi and Partners begin a $22 million expansion! "This growth, this development is great for (Octopi), it's great for our community, it's great for our people." said Chris Zellner, Waunakee village president.
The groundbreaking celebration happened on Friday October 1, 2021 at 12:00 noon CDT. Octopi kicked-off the beginning of construction on a new 200,000 square foot (sf) facility at 1130 Uniek Drive, Waunakee.
The new facility, developed by SARA Investment Real Estate of Madison, will be leased to Octopi Brewing expanding operations from their main building across the street. The new distribution center, to be completed in the summer of 2022, will house a variety packaging line, shipping, and receiving operations for Octopi. The building features 14 loading docks, a 14,000 sf cooler, a 5,000 sf freezer, and 113,000 sf of open warehouse space. The building has been designed by Aro Eberle Architects and Vogel Bros. Building Co is Construction Manager.
Isaac Showaki, President of Octopi Brewing indicated "This distribution center is critical to the continued growth of Octopi Brewing."
"It's humbling to be part of a project for a company that's just going gangbusters," said Christina Ballweg, SARA's executive vice president, who led the groundbreaking activities on Friday.
"Vogel Bros. is excited to support Octopi's exceptional growth," said Pete Vogel, CEO and President. "Octopi is a perfect example of our team's Ideal Customer! They are fast growing and focused on meeting their customers' rapidly changing needs. We are honored to be their construction partner."
Vogel Bros. Building Co. (www.vogelbldg.com ) is a fifth-generation construction services company with offices in Madison, WI and Lakeland, FL. As an award-winning company, Vogel Bros. has earned recognition for completing large-scale complex projects, encouraging innovation, embracing new technologies, and making a difference in our communities. We owe our success and longevity to the values established by the Vogel family that have been shared through the generations and are embodied in our employees. Vogel Bros. mission is to continually improve our services in order to enhance the lives of the people in the communities we serve.
Photo by Richard Hurd
One Community Bank Leader in C-PACE Financing
One Community Bank is proud to announce the closing of a $7.5 million C-PACE transaction (Commercial
Property Assessed Clean Energy) with Madison-based hotel developer, North Central Group. The new
boutique hotel project known as, "The Trade Milwaukee", is a 205 room Autograph Collection Hotel by
Marriott located within the Deer District Entertainment Area in downtown Milwaukee, WI, which
surrounds the Fiserv Forum, home of the Milwaukee Bucks.