Photo by Richard Hurd
Artisan Dental Receives B Corp Certification; Dr. Nicole Andersen Named topDentist
Fantastic news about our B Corp Certification!!!
Thanks to our AMAZING team members, their collaboration, creativity and dedication to introducing a range of new initiatives, our collective efforts have allowed us to re-certify and to increase our score from 82.3 to 95.7!!
We're thrilled to be a Certified B Corporation.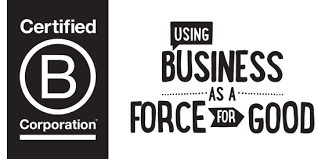 Dr Nicole Andersen named topDentist
We are happy to share that Dr. Andersen has again been named one of Madison's best dentists by her peers in topDentist polls for 2021 as featured in Madison Magazine. This is the eleventh consecutive year Dr. Andersen has been named a topDentist. Area dentists and oral healthcare specialists are asked to consider their peers' years of experience, continuing education, manner with patients as well as the incorporation of new techniques and technology.
Past awards and standing in various dental academies (Academy of General Dentistry, American Academy of Cosmetic Dentistry) and the actual physical outcomes of their clinical work are also factored into the selection process. Listings in topDentists can not be purchased and no payment is required to be listed. As a result, inclusion in topDentists is considered an honor.
What is topDentists? topDentists was started in January 2007 with the intent of identifying the best dentists and oral health care specialists in the country. topDentists is the only list of its kind, chosen by dental professionals themselves.