Photo by Richard Hurd
Patrick Rees Joins Capitol Bank as Assistant Vice President Commercial Lending
Madison, WI: Ken Thompson, President and CEO of Capitol Bank, is pleased to announce the hiring of Patrick Rees as Assistant Vice President Commercial Lending. He comes to Capitol Bank with 11 years of banking experience, 7 of which he has specialized in business banking. Patrick holds a bachelor's degree from the University of Wisconsin – Madison.
"Early in his career, Patrick has proven himself as a Commercial Lender. We are excited to add his talent to an already strong and diverse team," said Thompson.
Currently, Patrick serves as the Community Board Chair of the Rotary Club of Madison West Towne-Middleton. He also serves as a SCORE Mentor and was formerly a United Way campaign director.
Patrick and his wife live in Middleton with their two-year-old son and two Boston Terriers. His hobbies include gardening, cooking, bowling and following all Badger sports.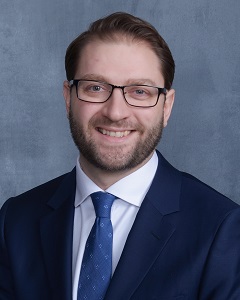 About Capitol Bank: Capitol Bank, locally owned and operated since 1995, is committed to serving the communities in which we live, work and do business. We are proud of the partnerships we have established with organizations, businesses and individuals in the Dane County area. Our philosophy of community support is demonstrated at the corporate level, as well as in the time and energy our employees devote to our community each year. Capitol Bank is Member FDIC.