Photo by Richard Hurd
Vogel Bros. Building Co. Receives Two Commercial Design Awards
For Immediate Release
Media Contact: Heather Manke, 608.663.8974
MADISON, WIS. – Vogel Bros. Building Co., a fifth-generation construction services company, is proud to announce that both the Goodman Community Center's Brass Works project and the Zendesk Madison Office were selected as the recipients of a 2019 Commercial Design Award.
Celebrating Dane County's influence on Wisconsin's notable architecture, InBusiness magazine announced the winners of the 2019 Commercial Design Awards in March, but recognized the recipients publicly at award reception in April. The 12th annual Commercial Design Awards honor the best commercial design projects built in Wisconsin. The Brass Works project won Best New Development or Renovation – Mixed Use and Zendesk won Best Renovation – Office. Selected by a distinguished judging panel with a wide range of expertise in commercial design, the winners were selected based on responses to a project summary questionnaire that gave insight into the project's purpose and impact on the surrounding community.
Vogel Bros. would like to congratulate all those who were a part of these projects. Awards like this celebrate the successful collaboration between all the members of the project team – from craft worker to firm leadership. Vogel Bros. believes people are the key to our success. This award wouldn't be possible without their hard work and dedication to our craft.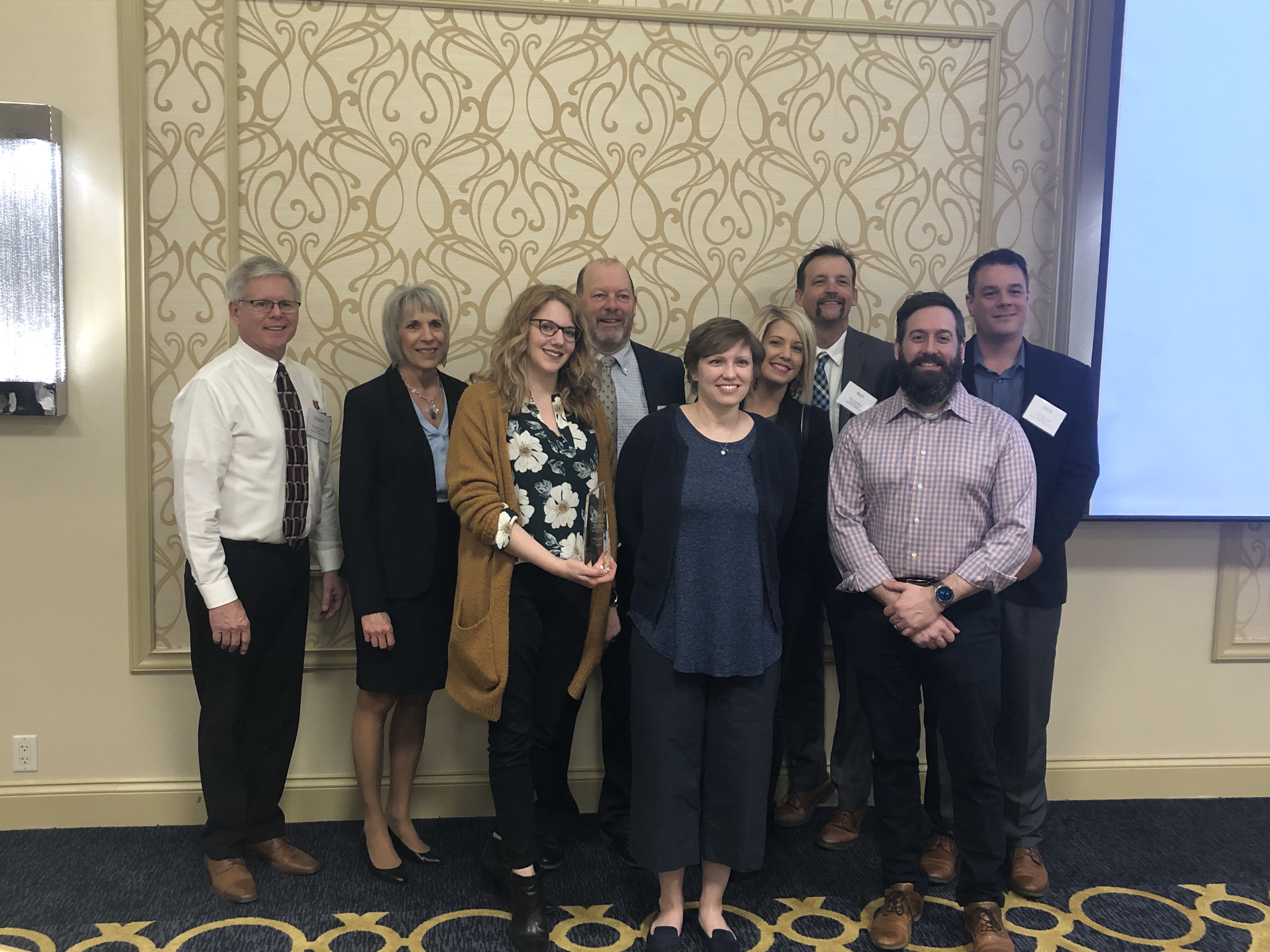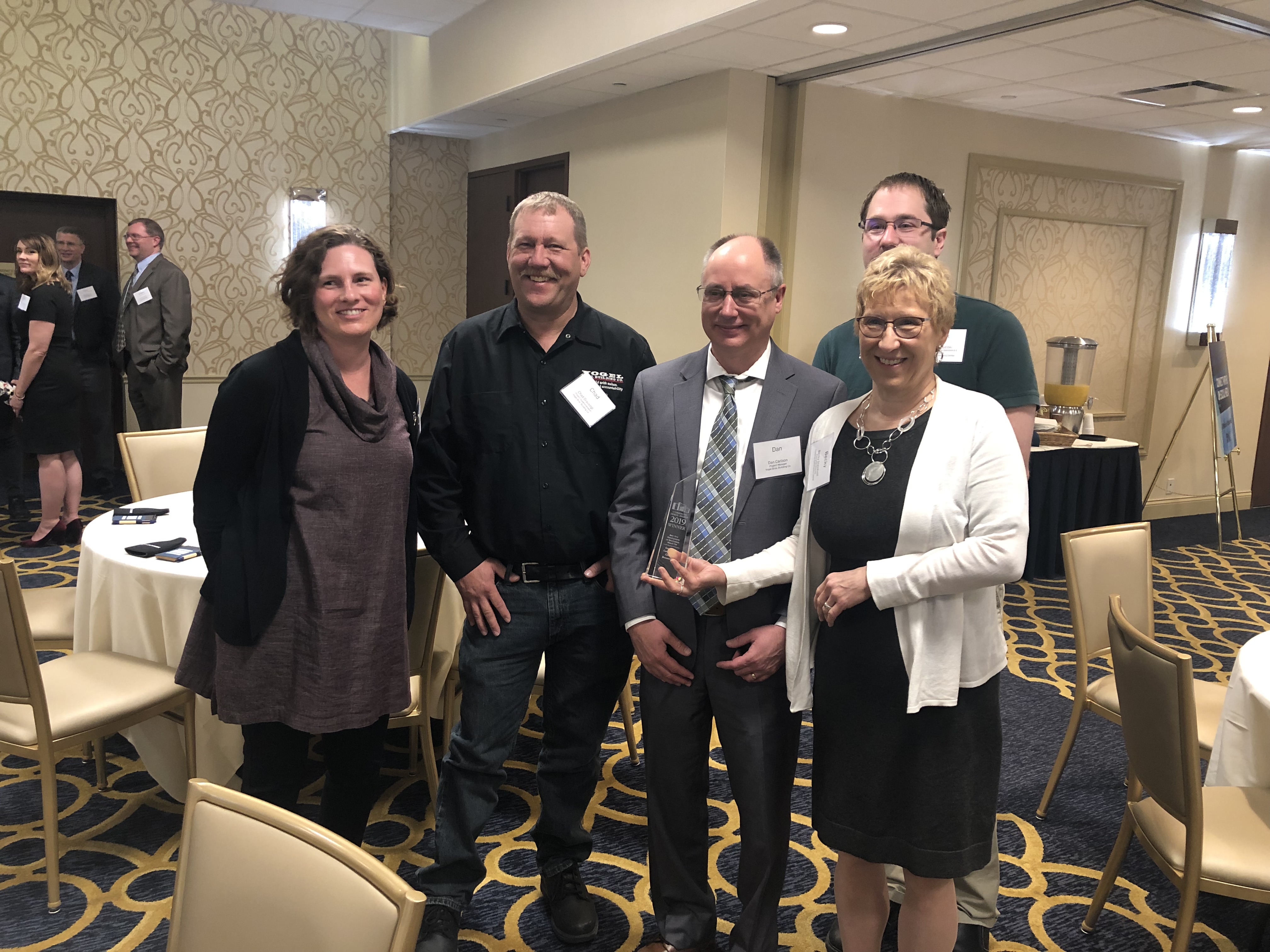 _______________________________________________________________________________________
Photo Details:
Image 1 is of members of the Zendesk project team.
Image 2 is of members of the Goodman Community Center Brass Works project team.
_______________________________________________________________________________________
Vogel Bros. Building Co. (http://vogelbldg.com) is a fifth-generation construction services company with offices in Madison, WI and Lakeland, FL. As an award-winning company, Vogel Bros. has earned recognition for completing large-scale complex projects, encouraging innovation, embracing new technologies, and making a difference in our communities. We owe our success and longevity to the values established by the Vogel family that have been shared through the generations and are embodied in our employees.
###